Baltimore is the largest city in Maryland and is full of fun and interesting things to do. Residing on the Chesapeake Bay, visitors can enjoy the water along with an array of sightseeing, art, culture, museum and outdoor recreation options. To help you plan your trip, here is a suggested itinerary on how to spend three days in Baltimore.

Day 1: Explore the arts

Baltimore is home to a thriving arts scene, from performing arts to galleries to creative institutions. Start at the Baltimore Museum of Art near John Hopkins University, where you can peruse 19th-century, modern and contemporary art in a space founded in 1914. The Creative Alliance is another top creative attraction that is well-known for holding hundreds of events each year, from shows to exhibitions to film screenings and beyond. You should also explore one of Baltimore's numerous arts districts. While the Station North Arts & Entertainment District near the Maryland Institute College of Art is littered with galleries and studios, the Bromo Tower Arts & Entertainment District features many visual and performing arts spaces. There's also the Highlandtown Arts & Entertainment District, full of passionate people, new ideas and creative spaces.

Day 2: Spend time near the Baltimore Harbor

Baltimore's most touristy area is its Inner Harbor neighborhood, and for good reason. It's home to some of the city's best museums and attractions, as well as a wide array of restaurants, although many are chains. Start by strolling along the lively Baltimore Harbor, where you'll find jazz musicians, shops and restaurants. If you're a museum buff, the Baltimore Maritime Museum, Maryland Science Center, Port Discovery Children's Museum and, one of the city's biggest attractions, the National Aquarium provide educational entertainment. The Inner Harbor is also where you'll find one of Baltimore's best attractions for great views, the World Trade Center. Rising 405 feet (123 meters) over the harbor, you can head up to the 27th floor observation deck for expansive aerial vistas of Baltimore. Unwind by taking a stroll along the water, listening to the live jazz musicians and sampling cuisine from local vendors.

Day 3: Experience nature

Although Baltimore is a city, there are many ways to experience nature. Start at Cylburn Arboretum, where you can explore 207 acres (84 hectares) of collections of trees, shrubs, flowers and vegetable gardens, as well as a greenhouse and historic mansion. There are also a few hiking trails to help you get active in nature. Baltimore is also home to a number of peaceful parks providing scenic recreation, some of which include Federal Hill Park, Patterson Park and Druid Hill Park.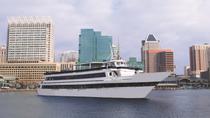 15 Reviews
Celebrate your night in Baltimore with dinner, dancing and sightseeing aboard a three-hour luxury cruise on the Inner Harbor. Glimpse top Baltimore attractions ... Read more
Location: Baltimore, Maryland
Duration: 3 hours (approx.)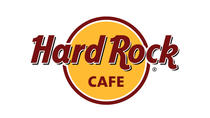 Rock your senses with a prix-fixe menu at the Baltimore Hard Rock Cafe. Classic American cooking comes to the heart of Charm City, where you'll enjoy a 2- or ... Read more
Location: Baltimore, Maryland
Duration: Flexible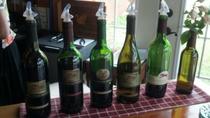 Just minutes from downtown Baltimore City, the wineries are located in Maryland's Baltimore and Harford counties. Its vibrant landscape and rolling hills ... Read more
Location: Baltimore, Maryland
Duration: 5 hours (approx.)
Learn about the maritime history of the Chesapeake Bay on this 1.5-hour sailing tour. Enjoy being on the water and listening to the history of Baltimore's role ... Read more
Location: Baltimore, Maryland
Duration: 90 minutes (approx.)
Enjoy a beautiful time on the water while you nibble on cheese and sip delicious wine on this 1.5-hour sail. As you sail through the Chesapeake Bay, take in ... Read more
Location: Baltimore, Maryland
Duration: 90 minutes (approx.)
Find your own slice of paradise on this 1.5-hour moonlight sail around the Chesapeake Bay. Listen to music inspired by the Caribbean as you enjoy the warm ... Read more
Location: Baltimore, Maryland
Duration: 90 minutes (approx.)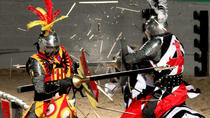 2 Reviews
Medieval Times invites you to travel back to the 11th Century. Set within an 11th Century European-style castle that includes interior displays of medieval ... Read more
Location: Baltimore, Maryland
Duration: Flexible