Winter Adventures in Banff
By Viator, January 2018
The largest town in Canada's oldest national park, Banff is the ideal starting point from which to explore the rugged beauty of the Canadian Rockies. Situated along the Trans-Canada Highway roughly 80 miles (128.7 km) west of Calgary, the resort town is surrounded on all sides by breathtaking views of snow-covered peaks, evergreen forests and mountain lakes. The town itself is one of Canada's most popular tourist destinations and as such it can get very crowded during peak periods. But fear not, the surrounding 2,564 square miles (6640 square km) of national park provides ample opportunity for nature enthusiasts and sportsmen to get away from it all.

Visitors to Banff who want to make a day of it should consider a visit to some of the beautiful mountain lakes that can be found in the area. One could do worse than Lake Louise and the world renowned Moraine Lake. Designated as UNESCO World Heritage sites, these pristine destinations are best explored with the help of one of the many knowledgeable guides in the area who are versed in the region's history and geology.

Another day trip for the adventurous at heart is whitewater rafting on the Kicking Horse River. A profusion of organizations offer affordable packages that provide transportation, gear and guidance—and just as often lunch—unlocking the wonders of the class 4+ rapid runs on the Kicking Horse. Just getting there is worth the effort, as the route through Yoho National Park is as scenic as it gets.

The drive to the Columbia Icefield is universally regarded as one of the most beautiful mountain drives in the world. One of the largest masses of ice south of the Arctic Circle, the Columbia yields its unique eco system to exploration from late May to early October and requires the use of specially fitted all-terrain vehicles.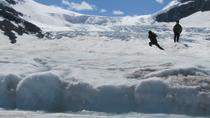 68 Reviews
Admire lakes and glaciers on a full day tour from Banff to the Columbia Icefield. Ride the Ice Explorer and settle in as a local guide provides fascinating ... Read more
Location: Banff, Canada
Duration: 9 hours (approx.)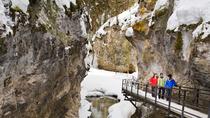 6 Reviews
Join this small-group Banff guided tour and hike on steel walkways which have been built into the canyon walls. Travel through prime wildlife habitat and ... Read more
Location: Banff, Canada
Duration: 4 hours (approx.)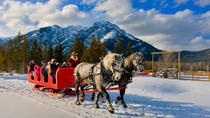 7 Reviews
Add the perfect rustic touch to your winter Alberta experience with a sleigh ride in Banff. Ride with your family or friends in a horse-drawn sleigh through ... Read more
Location: Banff, Canada
Duration: 45 minutes (approx.)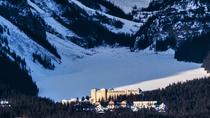 The snow is always deep, soft and plentiful at Lake Louise. Make the most of your winter experience in the Rockies and enjoy a full day tour to magical Lake ... Read more
Location: Banff, Canada
Duration: 7 hours (approx.)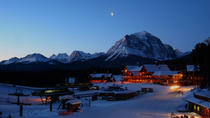 1 Review
Snowshoe under the stars on this guided, 90-minute, nighttime snowshoe tour in Lake Louise, Alberta. Escape the crowds, strap on some easy-to-use snowshoes, ... Read more
Location: Lake Louise, Canada
Duration: 90 minutes (approx.)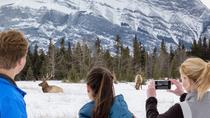 3 Reviews
Join a personalized small-group tour and discover beautiful Banff in the winter! Over three hours, your local guide will point out all the landmarks and ... Read more
Location: Banff, Canada
Duration: 3 hours (approx.)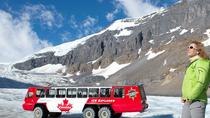 42 Reviews
Visit Canada's famous glaciers on a full-day seasonal excursion from Banff. Your personalized small group tour takes you through an awe-inspiring landscape ... Read more
Location: Banff, Canada
Duration: 11 hours (approx.)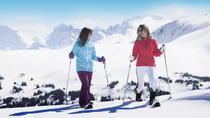 Put your snowshoes on and walk with into a white powder paradise where there are no trails and it's simply miles and miles of powdery wilderness in front of ... Read more
Location: Banff, Canada
Duration: 4 hours 30 minutes (approx.)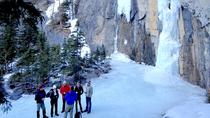 1 Review
Walk on a frozen creek through Grotto Canyon, past unusual rock formations, ancient native rock art, and icefalls. Escorted by a specialist guide, this ... Read more
Location: Banff, Canada
Duration: 4 hours (approx.)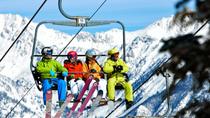 1 Review
Don't waste another minute waiting in line at the rental shops. Instead, place your order for skis, snowboards, boots and helmets before you arrive and a ... Read more
Location: Banff, Canada
Duration: Flexible