Barbados RECOMMENDATIONS See all
Barbados for Cruise Visitors
By Viator, August 2015
No reviews, be the first!
Just because you may only have a few quick hours in Barbados doesn't mean that your experience in this amazing Caribbean nation has to be a shallow one. Barbados is a cruise lover's dream. Small, yet culturally rich, Barbados has got shore excursions in a big way. From exploring the tropical beaches of this beautiful island to visiting seeing the underwater world via submarine, you'll be amazed at what you can accomplish in just a day.
Chances are, you'll dock and enter Barbados through Bridgetown Cruise Port. Barbados has a long history, and if this little island has enticed you, why not tour the coast and learn about the capital of Bridgetown. Don't miss the opportunity to explore the coast with a guide and sample some of the famously good Barbados fare – try the fried flying-fish! 
If you're a nature lover, exploring Barbados will be a dream come true. Head out into the Barbados Wildlife Preserve and try to spot the famous Green Monkeys before snorkeling the beautiful west coast of Barbados. Harrison's Cave is famous for its deep underground streams and waterfalls, as well as some monstrous stalactites and stalagmites.
If the undersea world entices you, be sure not to miss the Barbados Atlantis Submarine Expedition. You'll climb aboard an active submarine especially outfitted with multiple large viewing ports to let you get the most of the underwater world you're about to visit. With depths as far as 150 feet, you'll explore coral reefs, the majestic blue ocean, and even an underwater ship-wreck. Turtles, squid, fish, and more are waiting!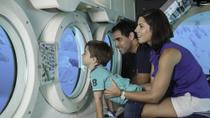 42 Reviews
Come experience the adventure of a lifetime on board the Atlantis Submarine! Your adventure begins at the Shallow Draught where you will have time to browse ... Read more
Location: Barbados
Duration: 2 hours (approx.)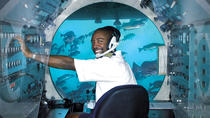 5 Reviews
Experience an underwater adventure on an Atlantis submarine! While you're in port in Barbados, spend your time on an Atlantis submarine shore excursion ... Read more
Location: Barbados
Duration: 2 hours (approx.)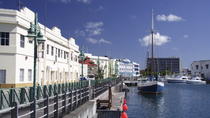 Spend your time in port in Barbados on a walking tour of historic Bridgetown — the capital of Barbados and a UNESCO World Heritage site! With a knowledgeable ... Read more
Location: Barbados
Duration: 2 hours (approx.)