Far-flung exotic islands like Aruba, Barbados and Curacao with a potpourri mix of Spanish, Dutch, French and British influences are your heady ports of call in the Southern Caribbean. Also check out our selection of Shore Excursions in
Eastern
&
Western
Caribbean.
ARUBA
Ships sailing to the Southern Caribbean cruise port of Aruba dock on the island's southwest coast in the capital, Oranjestad. You'll hear English, Spanish and Dutch spoken in Aruba, and although the official currency is the Aruban florin you'll find that US dollars are widely accepted. A half-day shore excursion tour will show you Aruba's highlights, or you could learn to dive, snorkel or sail on an excursion to the island's famous white-sand beaches.
BARBADOS
The island of Barbados is a little slice of England in the Southern Caribbean. English is spoken and the Barbadian dollar is the currency. You can use US dollar bills but not coins, so expect to pick up some local Barbadian currency in your change. Ships dock in the capital, Bridgetown, with department stores, historic buildings and the famous Mount Gay rum distillery. See the best of the island on a tour, or take in some wildlife and underwater coral viewing on an interior or coast excursion.
CURACAO
Attractive pastel-painted gabled houses with red roofs welcome cruise ships to Curacao's capital, Willemstad. English, Spanish and Dutch are spoken, and although the local currency is the Antillean guilder, US dollars are accepted. Cruise ships dock on the western side of the channel at Otrobanda, just a short walk over the bridge to the shops and restaurants in Punda. See all the highlights on a city tour, watch dolphins perform at the aquarium or visit the national park by jeep safari.
TRINIDAD & TOBAGO
Port of Spain on Trinidad is your port of call for Trinidad & Tobago, on the island's northwest coast. English is spoken with a Creole dialect, and US dollars are as widely accepted as the local currency, the Trinidad & Tobago dollar. Explore downtown easily from the cruise terminal, take an island explorer tour of historic forts and rainforest scenery, visit beaches or snorkel the coral gardens of Buccoo Reef.
BONAIRE
Southern Caribbean cruises visiting Bonaire dock in the capital, Kralendijk, the island's hub for shopping, dining and water-based activities. Bonaire is a Caribbean Netherlands port, where English, Spanish and Dutch are spoken and US dollars are accepted along with the local currency, the Antillean guilder. Pink flamingos are the local highlight on island tours, along with mangrove forest strolls and snorkeling offshore.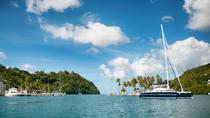 11 Reviews
Spend your time in port in St Lucia on a sleek catamaran, sailing along the tropical west coast of the island. You can also visit a 19th century coco ... Read more
Location: Castries, Saint Lucia
Duration: 8 hours (approx.)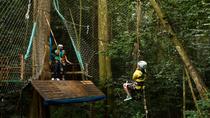 4 Reviews
If you're looking for a Caribbean adventure while you're in port in St Lucia, look no further than a rainforest aerial tram and zipline canopy tour. An ... Read more
Location: Castries, Saint Lucia
Duration: 4 hours 30 minutes (approx.)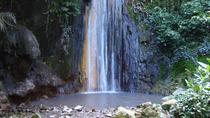 6 Reviews
While in port in St Lucia, enjoy a shore excursion to the town of Soufriere, passing banana plantations, tropical flora and fishing villages along the way. The ... Read more
Location: Castries, Saint Lucia
Duration: 5 hours (approx.)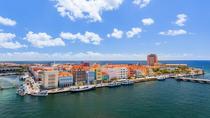 1 Review
Explore the island of Curacao while in port on this Caribbean shore excursion! Discover the beauty of Curacao as you ride through the island, where you'll see ... Read more
Location: Curacao
Duration: 6 hours (approx.)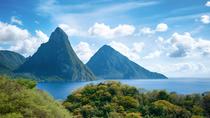 22 Reviews
Get a fascinating look at the island of St Lucia on this shore excursion. Your time in port will start with a drive to the town of Soufriere to see the famous ... Read more
Location: Castries, Saint Lucia
Duration: 5 hours 30 minutes (approx.)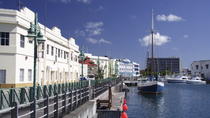 Spend your time in port in Barbados on a walking tour of historic Bridgetown — the capital of Barbados and a UNESCO World Heritage site! With a knowledgeable ... Read more
Location: Barbados
Duration: 2 hours (approx.)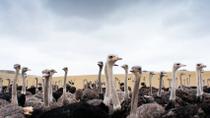 2 Reviews
While you're in port in Curacao, enjoy an educational and interactive experience on a shore excursion! On this family-friendly adventure, get to know the ... Read more
Location: Curacao
Duration: 4 hours (approx.)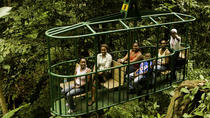 7 Reviews
When you get off your cruise ship in St Lucia, head out on an aerial tram and rainforest shore excursion. You'll get a bird's-eye view of the St Lucia ... Read more
Location: Castries, Saint Lucia
Duration: 2 hours 30 minutes (approx.)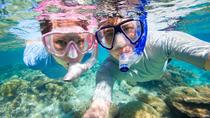 When your cruise ship docks in Curacao, take time to explore its colorful underwater world on a snorkeling boat tour from Willemstad. Your experienced guide ... Read more
Location: Curacao
Duration: 2 hours 30 minutes (approx.)