El Born Centre Cultural Tours
The elegant Mercat de Born in La Ribera was a complex iron-and-glass structure built by Josep Fontserè in 1876 on top of the 18th-century ruins of Barcelona's former district of Vilanova de Mar. Closed nearly 45 years ago, the market has now been granted new life as the El Born Centre Cultural, a center curating exhibitions on Barcelona's history and celebrating three centuries of Catalan identity. 
Inside the former market hall are excavations dating from the War of Spanish Succession between King Philip V of Spain and Archduke Charles of Austria. This took place in the early years of the 18th century and culminated in the year-long siege of Barcelona, which was won on Aug. 30, 1714, by Philip V and his Bourbon allies. The date is still celebrated today as the National Day of Catalonia. 
A series of elevated walkways surround the excavations, which were destroyed during the siege and now lie some 10 feet (three meters) below present-day ground level. They are free for all to see, and there are plenty of multilingual information boards to decode what you're viewing. Guided tours around the remains and the exhibitions detailing the political turbulence of the time must be booked in advance. 
Also bringing the crowds into the reworked El Born Cultural Center is an excellent bookstore selling coffee-table tomes, as well the industrial-chic bar-restaurant L'espai Gastronòmic Moritz, which has a tasty early-evening tapas menu. 
Practical Info
The El Born Centre Cultural is located at Plaça Comercial, 12. It can be reached via public transit by taking the metro line 1 to Arc de Triomf or line 4 to Barceloneta. The center is open Tuesday through Sunday from 10 a.m. until 8 p.m., and admission is free. Admission to exhibitions and excavations, however, cost €5.50 and must be booked in advance.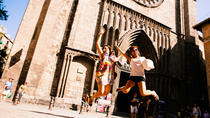 Kickstart your trip to Barcelona during this 90 minutes private tour with your local guide. Discover the unique architecture, the food scene and cool city vibe ... Read more
Location: Barcelona, Spain
Duration: 90 minutes (approx.)
Peddle off the beaten track and discover the hidden corners of this beautiful city. Admire vibrant graffitis, discover city's most street artist from your ... Read more
Location: Barcelona, Spain
Duration: 2 hours 30 minutes (approx.)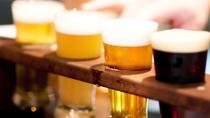 Have you been told that Belgium, the UK and the USA have the best beers? Wrong! Spain will change your mind in one sip. Take a walking tour along the ... Read more
Location: Barcelona, Spain
Duration: 2 hours 30 minutes (approx.)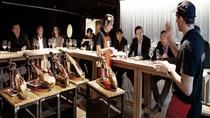 Discover Barcelona by Bike visiting the most important place by the coast and finish your tour in Jamon Experience tasting different kind of ham
Location: Barcelona, Spain
Duration: 3 hours (approx.)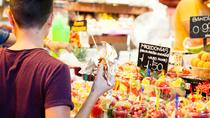 8 Reviews
Get creative with your camerawork on a 3.5-hour daytime photography tour of Barcelona. Taking in street art, landmarks and Antoni Gaudi architecture, the tour ... Read more
Location: Barcelona, Spain
Duration: 3 hours 30 minutes (approx.)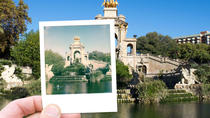 Explore Barcelona with a vintage Polaroid camera on this 3 hour photo and city walking tour. Capture Barcelona's most famous sights and popular tourist ... Read more
Location: Barcelona, Spain
Duration: 3 hours (approx.)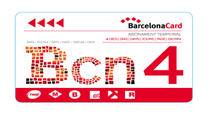 898 Reviews
See and do everything Barcelona has to offer with this great value city sightseeing and discount card. Choose from 72, 96 or 120 hours passes and receive free ... Read more
Location: Barcelona, Spain
Duration: Flexible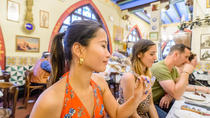 136 Reviews
Combine Barcelona sightseeing by electric bike with tapas and drinks on a 3.5-hour city tour, led by a local guide! Fun and safe, the bike has an electric ... Read more
Location: Barcelona, Spain
Duration: 3 hours 30 minutes (approx.)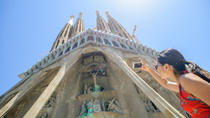 34 Reviews
See Barcelona with maximum fun and minimum effort on a 3.5-hour electric bike tour, led by a local guide! Safe and easy to ride, the bike has an electric motor ... Read more
Location: Barcelona, Spain
Duration: 3 hours 30 minutes (approx.)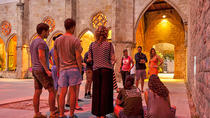 12 Reviews
Enjoy a 2- hour night stroll around medieval Barcelona learning about the darker side of the city's history. This is a fun and fascinating walking tour to ... Read more
Location: Barcelona, Spain
Duration: 2 hours (approx.)