Gothic Quarter
Barcelona's Gothic Quarter (Barri Gótic) dates from medieval times, featuring narrow winding roads and impressively haunting architecture. On the streets, passersby find gems tucked away in the little nooks and crannies - trendy restaurants, chic bars and thumping clubs. The area's proximity to La Rambla also contributes to its popularity amongst the young, nightlife-loving crowd. Meeting with friends in one of the several placas (plazas) before heading to dinner or a club is customary amongst the locals, and you would be wise to follow suit as it is here that the most interesting people-watching takes place.
Besides the thriving night scene, there is plenty to see during the daylight hours. Highlights of the Barri Gótic include Barcelona's cathedral, the political hub of Placa Sant Jaume, and some of Barcelona's best surviving stretches of the Roman walls. Full of history, mystery and culture, this district of Barcelona is worth at least a full day on every vacationer's itinerary.
Practical Info
Because the roads here are narrow and cobbled, most are closed to regular traffic and are more or less pedestrian walkways. Metro stops Jaume I, Drassanes and Liceu are all near or within this district and there is access from La Rambla as well. It's easy to get lost in the maze of alleys, but there's no need to worry - the maps are detailed and people are always willing to give directions. Not to mention that getting lost is part of the adventure!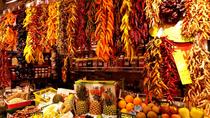 Get an intimate look at Barcelona's most beloved spots during this 4-hour private guided tour. Skip the line at the famous Sagrada Familia, arguably the ... Read more
Location: Barcelona, Spain
Duration: 4 hours (approx.)
Discover this must see Gothic Quarter of Barcelona with a four-hour private guided tour. Your tour will be lead by a local blogger who specializes in showing ... Read more
Location: Barcelona, Spain
Duration: 4 hours (approx.)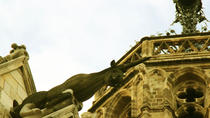 1 Review
Discover medieval Barcelona and its complex history on a 3-hour walking tour of the Gothic Quarter (Barri Gòtic). Follow the footsteps of the city's ... Read more
Location: Barcelona, Spain
Duration: 3 hours (approx.)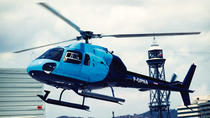 30 Reviews
Admire Barcelona from every possible angle on an action-packed 3.5-hour tour by foot, land and air. Enjoy a walking tour of the Old Town to see highlights such ... Read more
Location: Barcelona, Spain
Duration: 3 hours 30 minutes (approx.)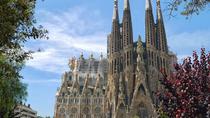 6 Reviews
Get a personalized introduction to Barcelona during this private full-day city tour. You'll enjoy skip-the-line access at one of the city's most famous ... Read more
Location: Barcelona, Spain
Duration: 8 hours (approx.)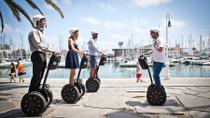 81 Reviews
Hop on an electric, self-balancing Segway and explore Barcelona's Barri Gòtic (Gothic quarter) plus the old fishing district of La Barceloneta. Choose ... Read more
Location: Barcelona, Spain
Duration: 2-3 hours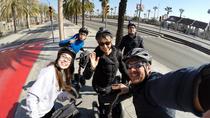 6 Reviews
Along on this 3-hour tour you will see and learn about the Roman Barcelona, the small streets of the Gothic quarter, the old harbor, the Columbus statue, the ... Read more
Location: Barcelona, Spain
Duration: 3 hours (approx.)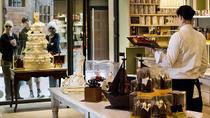 29 Reviews
Indulge your taste buds with this chocolate and sweets small-group walking tour in Barcelona! Learn about the important tradition of pastries and chocolate in ... Read more
Location: Barcelona, Spain
Duration: 2 hours 30 minutes (approx.)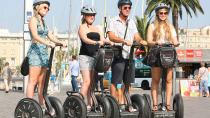 100 Reviews
Make the most of your time in Barcelona on a 2-hour Segway tour -- one of the most comfortable and fun ways to explore this gorgeous city! Your expert guide ... Read more
Location: Barcelona, Spain
Duration: 2 hours (approx.)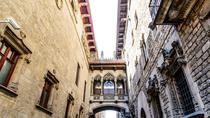 237 Reviews
Spend a morning taking a guided walk through Barcelona's fascinating Gothic Quarter. It's a great way to find your way around Barcelona and become familiar ... Read more
Location: Barcelona, Spain
Duration: 2 hours (approx.)