226 Reviews
Address:

Rambla, 91, Barcelona 08002, Spain

Hours:

Monday - Saturday 9:30 am to 5:30 pm. Sunday Closed
La Boqueria Market
Barcelona's busiest market and arguably one of Europe's most popular food markets, La Boqueria Market, or Mercat de La Boqueria, is a vibrant hub of Barcelonian culture. The market boasts a long history, with the spot being used as a meat market as far back as the 13th century, but today the market is held in the Mercat de Sant Josep market hall in La Rambla, a Modernist iron and glass canopy built in 1914. Whether you're sourcing ingredients for the perfect paella or just soaking up the unique atmosphere, few experiences are as quintessentially Barcelonian as haggling for produce in the city's liveliest market.

Over 200 stalls stand in the market and weaving through the crowds of locals and tourists, there's a myriad of produce on display. Piles of fresh fruits and vegetables, pails of glistening olives and huge slabs of cheese and foie gras line the stalls, alongside an array of local seafood and varying cuts of meat, including the odd pig head. You'll find plenty of exotic fruits and rarities in the market too with everything from ostrich eggs to freshly squeezed dragon fruit juice on sale, but if you only buy one thing, pick up some Jamon Iberico de Bellota, a Spanish delicacy of dry-cured ham sourced from wild Iberian race pigs, or Catalan specialty Fuet, a dry-cured sausage.

Once you've scoured the market stalls and peeked into the laden baskets of the locals, refuel at one of the market's many tiny tapas bars, where you can sample a range of bite size Catalan delicacies while perching on a bar stool and watching the world go by.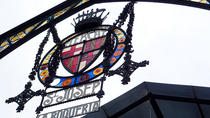 Unleash your culinary curiosity at Barcelona's La Boqueria market on a 3-hour walking tour with a local guide. Learn about Catalonia's cuisine as ... Read more
Location: Barcelona, Spain
Duration: 3 hours (approx.)
1 Review
Experience the sights and flavors of the real Barcelona when you embark on this intimate 3-hour guided walking tour through the city's most charming ... Read more
Location: Barcelona, Spain
Duration: 3 hours (approx.)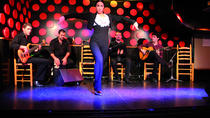 9 Reviews
Immerse yourself in the culture, flavors, and sounds of Barcelona on this 3-hour culinary walking tour combined with a visit to a flamenco show. Explore ... Read more
Location: Barcelona, Spain
Duration: 3 hours (approx.)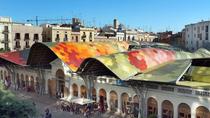 Indulge all of your senses on this 4-hour private food and tapas tour in Barcelona. Discover the real flavors of Barcelona on this immersive experience. Visit ... Read more
Location: Barcelona, Spain
Duration: 4 hours (approx.)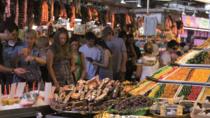 87 Reviews
Walk through the Old Town as you discover Barcelona's most emblematic gastronomic establishments. Learn about Catalan gastronomic culture, an essential ... Read more
Location: Barcelona, Spain
Duration: 2 hours (approx.)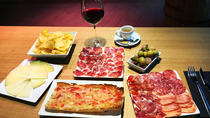 6 Reviews
Let your taste buds do the exploring during this interactive jamón tasting tour in Barcelona. Visit a center dedicated exclusively to the history and ... Read more
Location: Barcelona, Spain
Duration: Flexible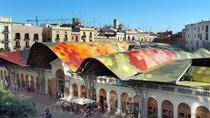 2 Reviews
Enjoy this 4-hour food market and tapas-tasting tour and savor the real taste of Barcelona. Discover local produce at some of the greatest food markets in the ... Read more
Location: Barcelona, Spain
Duration: 4 hours (approx.)
Kickstart your trip to Barcelona during this 90 minutes private tour with your local guide. Discover the unique architecture, the food scene and cool city vibe ... Read more
Location: Barcelona, Spain
Duration: 90 minutes (approx.)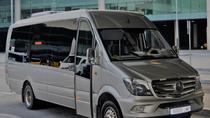 Experience the best of Barcelona on this 5-hour private tour with a professional guide. Explore the city in an air-conditioned Mercedes Minibus. See the sights ... Read more
Location: Barcelona, Spain
Duration: 5 hours (approx.)
1 Review
Enjoy the amazing Spanish gastronomy while walking through the most distinctive neighborhoods of Barcelona. Don't miss out only because you are vegetarian, ... Read more
Location: Barcelona, Spain
Duration: 2 hours 30 minutes (approx.)