Barcelona is one of the most dynamic and stylish cities in the world. The city sizzles with food, fashion, style, music and good times all year round. The buildings will amaze you, the art will make you giddy all over and the food will keep you coming back for more.

Day 1: Barcelona Sightseeing
Ramble along La Ramblas for a fabulous taste of Barcelona's eccentric character, a hub of activity day and night, encounter an astonishing array of animals, plants, books and human statues. The Gothic Quarter is a classic medieval labyrinth of winding streets, plazas and funky late-night bars.

Hop on a bike, or jump on a scooter for an alternative approach to sightseeing. The hop on hop off bus is the easiest way to discover Barcelona, or take the classic One Day Tour. On the Barcelona Gourmet Tapas Evening Walking Tour visit La Boquiera to see the amazing fresh food markets. Head to La Barceloneta for seafood overlooking the waterfront, or up to bars of the Gracia district.
Day 2: Art from Gaudi to Contemporary

Antoni Gaudi's intricate and organic architecture is a must-see. Discover Gaudi's masterpieces, from the unfinished Sagrada Familia to Parc Güell and his signature curvy apartment buildings. The Picasso Museum is housed in a fine medieval palace on the narrow Carrer de Montcada. Cultural highlights include Museu Nacional d'Art de Catalunya (Romanesque art), Fundació Joan Miró, the CCCB and MACBA for contemporary art.

Day 3: Day Trips from Barcelona

The extraordinary mountain pilgrimage site of Montserrat is an easy day trip. Stand on the vortex in front of the Basilica and line up to see the 12th century Black Virgin. For adventure in the mountains, go horse riding and boating in the Pyrenees. Discover the timeless glamour of Costa Brava, exploring rocky coves, sparkling beaches and quaint fishing villages.

Stroll along the promenade in the lovely seaside town of Sitges, or lose yourself on Calle del Pecado (Sin Street) – a Mecca of gay-friendly disco delights that will see you dancing until dawn!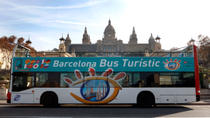 2202 Reviews
Discover the ancient, medieval and modern sights of Barcelona on this convenient City Sightseeing hop-on hop-off tour. With your 1-day or 2-day pass, travel by ... Read more
Location: Barcelona, Spain
Duration: Ticket valid for 1 or 2 days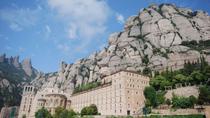 1167 Reviews
Enjoy a getaway to the Montserrat mountains on a half-day trip from Barcelona! You'll visit the Royal Basilica of Montserrat with its 12th-century carving of ... Read more
Location: Barcelona, Spain
Duration: 5 hours 30 minutes (approx.)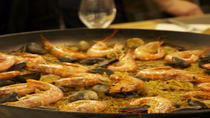 203 Reviews
Find out the professional secrets of Spanish cuisine during this small-group cooking class in Barcelona. Your local chef will teach you how to prepare an ... Read more
Location: Barcelona, Spain
Duration: 5 hours (approx.)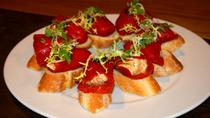 835 Reviews
Combine gourmet food and Catalan culture on a pre-dinner walking tour of Barcelona's famous tapas bars. It's a great way to begin your visit of Barcelona - not ... Read more
Location: Barcelona, Spain
Duration: Varies (3 to 4 hours depending on chosen option)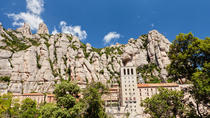 441 Reviews
Take a short trip from Barcelona to nearby Catalonia's Montserrat on this small-group tour! With a local guide, head to the top of this rugged mountain to see ... Read more
Location: Barcelona, Spain
Duration: 5 hours 30 minutes (approx.)
468 Reviews
Combine two Barcelona tours at a discounted price and see the best of the city on this Super Saver! Enjoy a morning of sightseeing discovering Barri Gòtic ... Read more
Location: Barcelona, Spain
Duration: 11 hours 30 minutes (approx.)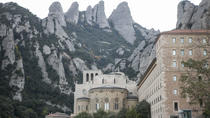 138 Reviews
Enjoy a relaxing, scenic getaway from bustling Barcelona on this small-group tour to Montserrat, a beautiful nearby mountain. Here, visit the Montserrat ... Read more
Location: Barcelona, Spain
Duration: 7 hours (approx.)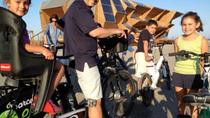 101 Reviews
Combine Barcelona sightseeing by electric bike with tapas and drinks on a 3-hour city tour, led by a local guide! Fun and safe, the bike has an electric motor ... Read more
Location: Barcelona, Spain
Duration: 3 hours (approx.)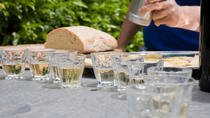 91 Reviews
Discover the flavors of Catalan food and wine on this small-group day trip from Barcelona. Sample cheese and wine in a beautiful medieval farmhouse ... Read more
Location: Barcelona, Spain
Duration: 10 hours (approx.)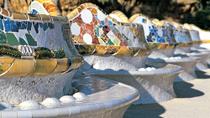 118 Reviews
Discover Antoni Gaudi's Modernist masterpieces on a 3.5-hour afternoon tour of Barcelona, led by an expert local guide! After admiring close-up views of ... Read more
Location: Barcelona, Spain
Duration: 4 hours (approx.)