Once a coastline of sleepy fishing villages, it was inevitable that the beauty and sunshine warmth of the Costa Brava would be discovered by the world, and in the 1950s development began to turn the area into the renowned holiday destination it is today.

Located north-east of Barcelona, the Costa Brava begins at the town of Blanes and stretches all the way to the French border. The main city is Girona, a historic town dating from around 76 BC and these days is used as an international airport by low-cost carriers who refer to it as Barcelona though it is 60 miles (100km) north.

Blanes, Tossa de Mar, and Lloret de Mar became well-developed resort towns, but other towns like Calella de Palafrugell have remained quieter with their old fishing village charm.

A popular town is Cadaques on the bay of Cap de Creus near the French border; it has long been a magnet for artists including Dalí and Picasso. The Dalí Theatre and Museum in Figueres is one of the most important museums in Catalonia and you can also visit Dalí's House-Museum in Port Lligat.

The Costa Brava is close to Barcelona and makes a great day trip or weekend away. Many residents of Barcelona have holiday homes along this picturesque stretch of rocky coastline, coves and fishing villages.

The good news for the future is that in 1998 towns along the Costa Brave signed an agreement for environmental protection, the Carta de Tossa, so the beauty of this place will be preserved for generations to come. Bravo.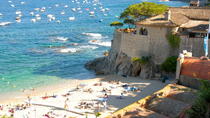 368 Reviews
On this day trip from Barcelona, you will visit the city of Girona in the north east of Catalonia before continuing to the Coastal region of Costa Brava. On ... Read more
Location: Barcelona, Spain
Duration: 11 hours (approx.)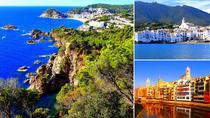 6 Reviews
Enjoy this small-group day trip and visit first the coastal Costa Brava where you can enjoy some hiking, and then the medieval Girona, where you can walk ... Read more
Location: Barcelona, Spain
Duration: 10 hours (approx.)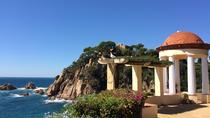 29 Reviews
Discover one of Europe's most beautiful coastlines on this Costa Brava day trip from Barcelona. Travel by air-conditioned minivan to the famous coast, ... Read more
Location: Barcelona, Spain
Duration: 11 hours (approx.)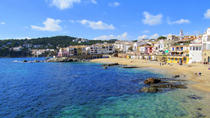 6 Reviews
See the best of the Costa Brava on this private, full-day guided tour from Barcelona. This National Geographic Top Travel Destination lives up to its ... Read more
Location: Barcelona, Spain
Duration: 11 hours (approx.)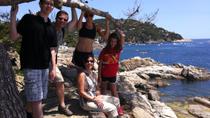 2 Reviews
Hit the hiking heights of the Costa Brava, and explore the coastline between Platia de Castell and the village of Calella de Palafrugell on a day trip from ... Read more
Location: Barcelona, Spain
Duration: 9 hours (approx.)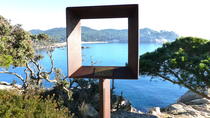 1 Review
Escape the hustle and bustle of Barcelona on a full-day hiking tour of Costa Brava, and enjoy some of the most spectacular scenery on the coast of Spain. ... Read more
Location: Barcelona, Spain
Duration: 7 hours (approx.)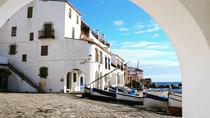 4 Reviews
Live a great experience on this private tour around Brava Coast visiting the most beautiful spots. All at your own pace, as you will be able to customize your ... Read more
Location: Barcelona, Spain
Duration: 12 hours (approx.)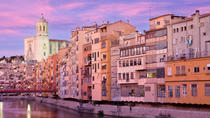 On this private day trip from Barcelona, you will visit the city of Girona in northeastern Catalonia before continuing to the Costa Brava, the coastal region ... Read more
Location: Barcelona, Spain
Duration: 11 hours (approx.)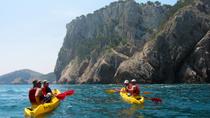 Check out the cliffs and coves of the Spanish Costa Brava on a full-day kayak experience from Barcelona. The coastal adventure includes round-trip transport ... Read more
Location: Barcelona, Spain
Duration: 9 hours (approx.)