Barcelona is beloved by generations of artists all of whom left their unique imprint on the city, from the sculptural architecture of Gaudí and the mythical paintings of Picasso, to surrealist icon Salvador Dalí.

Antoni Gaudí is Barcelona's most internationally renowned and emblematic architect. His buildings are gorgeously ornate and whimsical, eccentric grooves and rich colours with no straight edges.
Begin your artistic journey on Paseo de Gracia to famous apartment buildings Casa Batlló and Casa Milá, and Parc Güell's undulating seating, mosaics, and a dragon fountain! The Sagrada Familia church is the masterpiece of Gaudí's intricate and organic architecture. The Gaudí Museum located in the crypt, traces the life and career of the architect.
Barcelona Modernism Walking Tour takes you into "modernist" Barcelona in the Eixample district. Admire Catalan art Nouveau buildings by Gaudí and his contemporaries.

Pablo Picasso developed his famous style while living in Barcelona. See  the streets, bars and studios where Picasso lived and worked, before visiting the Picasso Museum. Housed in a fine medieval palace, the collection from the blue and pink periods gives a fascinating insight into how the paintings of a young boy developed into major works of a significant artist.

Step inside the surreal world of Salvador Dalí at the unique Dalí Museum in his birthplace Figueres. Dalí wanted visitors to see his massive collection as a 'whole' work, refusing to have his works placed in chronological or subject order. Inside is a world of fantasy mixed with architecture, paintings and sculptures. It's a complete surrealistic experience. Visit his home in Port Lligat or Pubol Castle, which he built for his wife. Finish the day on his beloved Costa Brava, famous for its artistic gatherings and parties. There is no better homage to Dalí than enjoying the turquoise waters of the Mediterranean.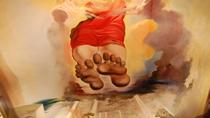 735 Reviews
This is without doubt, one of the most complete Salvador Dalí tours available. Spend the morning at the unique Dalí Museum in Figueres and finish the ... Read more
Location: Barcelona, Spain
Duration: 11 hours 30 minutes (approx.)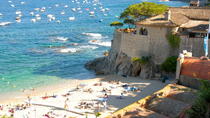 369 Reviews
On this day trip from Barcelona, you will visit the city of Girona in the north east of Catalonia before continuing to the Coastal region of Costa Brava. On ... Read more
Location: Barcelona, Spain
Duration: 11 hours (approx.)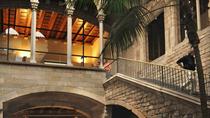 287 Reviews
Fascinated by the art of Pablo Picasso? Then, this 2-hour Barcelona walking tour of the locations connected to the 20th-century Spanish artist will fire your ... Read more
Location: Barcelona, Spain
Duration: 2 hours (approx.)
468 Reviews
Combine two Barcelona tours at a discounted price and see the best of the city on this Super Saver! Enjoy a morning of sightseeing discovering Barri Gòtic ... Read more
Location: Barcelona, Spain
Duration: 11 hours 30 minutes (approx.)
118 Reviews
Discover Antoni Gaudi's Modernist masterpieces on a 3.5-hour afternoon tour of Barcelona, led by an expert local guide! After admiring close-up views of ... Read more
Location: Barcelona, Spain
Duration: 4 hours (approx.)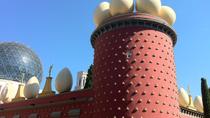 489 Reviews
Discover the medieval city of Girona and town of Figueres, the birthplace of Spanish surrealist Salvador Dalí, on this partly guided day trip from ... Read more
Location: Barcelona, Spain
Duration: 11 hours 30 minutes (approx.)
126 Reviews
This Montserrat day trip and Barcelona Gaudi tour including La Sagrada Familia combines two best-selling tours at a discounted price. Start the Barcelona Super ... Read more
Location: Barcelona, Spain
Duration: 10 hours (approx.)
114 Reviews
Immerse yourself in the wonderful world of Antoni Gaudi on a Barcelona Super Saver that combines two top-selling tours for a discounted price! With an expert ... Read more
Location: Barcelona, Spain
Duration: 4 hours 30 minutes (approx.)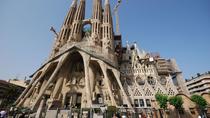 16 Reviews
Discover Barcelona the way you wish on this full-day, customizable private tour with your own private guide. Let your guide know what you want to see and, on ... Read more
Location: Barcelona, Spain
Duration: 8 hours (approx.)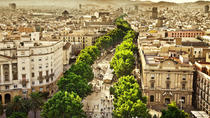 58 Reviews
Explore Barcelona any way you want on a 4-hour, customizable private tour with an expert local guide. Choose a morning or afternoon tour, tell your guide your ... Read more
Location: Barcelona, Spain
Duration: 4 hours (approx.)