Barcelona's most arresting landmark and Antoni Gaudí's magnum opus, the Sagrada Familia is one of the world's most unique and conceptual religious buildings and a must-see for visitors. From its eight painstakingly sculpted towers to its exquisite stained glass interiors, the cathedral's intricate design is so complex that it is still under construction, with aims to complete Gaudí's vision by 2026, in time for the 100th anniversary of his death. Many sightseeing tours of Barcelona include a visit to La Sagrada Familia, but with so many to choose from, it's difficult to know where to start. Here's a breakdown to help you pick the Sagrada Familia tour that's right for you.
For first time visitors to Barcelona
As the city's top tourist attraction with more than 2.8 million visitors a year, La Sagrada Familia's queues are almost as legendary as the cathedral itself, so make the most of your time and book a tour that offers skip-the-line access, like a
Skip-the-Line Best of Barcelona tour
. This tour offers a comprehensive tour of Barcelona's sights, including a one-hour guided tour of La Sagrada Familia, and is available as either a half or full day tour. 
For those short on time
You don't have to join a long tour to check out the magnificent structure – opt for a
Skip-the-Line La Sagrada Familia Tour
 and enjoy a hassle-free, one-hour tour of the cathedral interiors, including free time to revisit your favorite sections. Whether you've already seen Barcelona or just want to explore on your own, this tour is perfect for those short on time and with several time slots available, you can fit it in around your schedule.
For a tailor made experience
For those who prefer the flexibility and undivided attention of a private guide,
private day or half day sightseeing tours of Barcelona
 are also possible, where you can tailor the itinerary to your interests and spend longer visiting the sights that most interest you. This is a great tour for first time visitors or families who don't want to miss any of the top attractions but would prefer not to join a group tour, and best of all, you'll get a complimentary glass of cava, a regional specialty.
For cruise visitors
Cruise visitors can also ensure they don't miss out on Barcelona's most impressive monument by pre-booking a shore excursion and making the most of their time on land with free pick up and drop at the port, guaranteed on-time return to the ship and skip-the-line access to La Sagrada Familia.
Best of Barcelona Small Group Shore Excursions
 are exclusively for Cruise ship passengers and provide an opportunity for those short on time to take in all the top sights without worrying about missing their departure time. 
For art lovers
An
Artistic Tour of Barcelona
 is designed to show off the city's creative side and includes skip-the-line access to another one of Gaudi's masterpieces - the UNESCO-listed Park Güell. You'll get to admire the dramatic façade of La Sagrada Familia without going inside, so this is also a good choice for those who have previously visited Barcelona and are looking to focus more on the cultural aspect this time around.
For visitors to Montserrat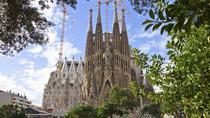 2376 Reviews
Visit La Sagrada Familia in Barcelona on a 1.5-hour skip-the-line tour! With a knowledgeable local guide, head straight past the cathedral's long entrance ... Read more
Location: Barcelona, Spain
Duration: 90 minutes (approx.)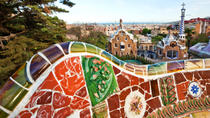 1423 Reviews
Explore the beauty of Barcelona on this Best of Barcelona Tour, which offers a comprehensive view of this exquisite Catalan city, including a visit to La ... Read more
Location: Barcelona, Spain
Duration: Varies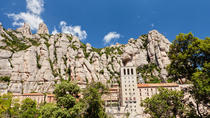 441 Reviews
Take a short trip from Barcelona to nearby Catalonia's Montserrat on this small-group tour! With a local guide, head to the top of this rugged mountain to see ... Read more
Location: Barcelona, Spain
Duration: 5 hours 30 minutes (approx.)
467 Reviews
Combine two Barcelona tours at a discounted price and see the best of the city on this Super Saver! Enjoy a morning of sightseeing discovering Barri Gòtic ... Read more
Location: Barcelona, Spain
Duration: 11 hours 30 minutes (approx.)
126 Reviews
This Montserrat day trip and Barcelona Gaudi tour including La Sagrada Familia combines two best-selling tours at a discounted price. Start the Barcelona Super ... Read more
Location: Barcelona, Spain
Duration: 10 hours (approx.)
114 Reviews
Immerse yourself in the wonderful world of Antoni Gaudi on a Barcelona Super Saver that combines two top-selling tours for a discounted price! With an expert ... Read more
Location: Barcelona, Spain
Duration: 4 hours 30 minutes (approx.)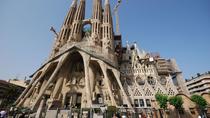 16 Reviews
Discover Barcelona the way you wish on this full-day, customizable private tour with your own private guide. Let your guide know what you want to see and, on ... Read more
Location: Barcelona, Spain
Duration: 8 hours (approx.)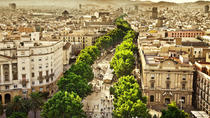 58 Reviews
Explore Barcelona any way you want on a 4-hour, customizable private tour with an expert local guide. Choose a morning or afternoon tour, tell your guide your ... Read more
Location: Barcelona, Spain
Duration: 4 hours (approx.)
8 Reviews
Embark on an early entrance and private privileged visit to La Sagrada Familia, followed by an unforgettable visit and brunch at Gaudi's hidden treasure ... Read more
Location: Barcelona, Spain
Duration: 4 hours 30 minutes (approx.)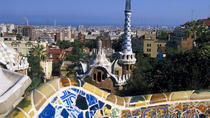 See the best of Barcelona on this private sightseeing tour, which offers a comprehensive view of this exquisite Catalan city and includes skip-the-line access ... Read more
Location: Barcelona, Spain
Duration: 8 hours (approx.)