Bariloche is a quaint city with Swiss roots in Argentine Patagonia. It's perched on the shores of the vast Nahuel Huapi Lake, and is considered by many to be Argentina's adventure capital. The surroundings make for great skiing, walks, hiking, boat trips and long lunches at a hilltop restaurant on Cerro Otto, that showcases the best that Bariloche has to offer, with a 360-degree view of the valley below.
From atop Cerro Otto it's easy to see that the area around Bariloche is comprised of a diverse collection of lakes, forests, mountains and glaciers. There really is something for nearly every visitor, whether your idea of adventure is a day-long hike, a tranquil cruise across azure lakes or visiting the area's highest peak, including a visit to the nearby "black glacier."
One outstanding daytrip from Bariloche is the sightseeing lake cruise on Nahuel Huapi that takes you to Victoria Island. This trip continues on with an easy walk through a forest of cinnamon-colored arrayan (a type of myrtle) trees and up a chairlift for a full view of the surroundings.
There are also hikes to suit many tastes near Bariloche, from short walks (like that in the arrayan forest), to full day hikes in the nearby national parks. But one of the most visually impressive ones is a day trip with a short walk to see the peak of Cerro Tronador This walk also goes past the "ventisquero negro" (black glacier).
But if what you really want to do is be out on the water for most of the day, Bariloche's got that, too. The vast Nahuel Huapi Lake, is home to Victoria Island (see above), or you can take a one or two day combination boat and bus trip that takes you through the flatwater crossing that separates this part of Argentina from Chilean Patagonia, going over mountain passes and crossing three lakes, Nahuel Huapi, the emerald green lake Frías and Todos Los Santos Lake This trip has views of Cerro Tronador (the highest nearby peak, which you can visit on a daytrip, see above) as well as Puntiagudo, the perfect snow-capped cone of the Osorno Volcano, and a midday stop at Chile's Vicente Pérez Rosales National Park before continuing on to Puerto Varas, in Chile.
No matter which outdoor activities you choose, you can end the day with a meal of Patagonian spit-roasted lamb, a Patagonian specialty. And for dessert? Something with chocolate. Bariloche's main street is filled with chocolate shops, a throwback to its Swiss roots.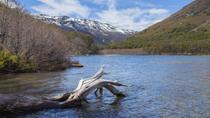 12 Reviews
Be awed by the thunderous sound of calving glaciers at Cerro Tronador (Tronador Hill), the highest mountain in the Andean Lake District, located in the heart ... Read more
Location: Bariloche, Argentina
Duration: 8 hours (approx.)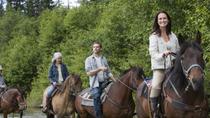 2 Reviews
Journey into the Patagonian steppe and the foothills of the Argentine Andes on a pleasant 2-hour guided horseback ride. Along the way, admire a picturesque ... Read more
Location: Bariloche, Argentina
Duration: 6 hours (approx.)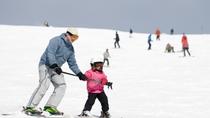 Enjoy fresh mountain air and amazing scenery as you learn to ski at Cerro Catedral ski resort, one of South America's most innovative ski facilities and learn ... Read more
Location: Bariloche, Argentina
Duration: Varies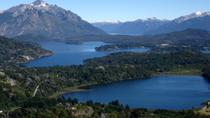 8 Reviews
Enjoy a sightseeing cruise on spectacular Nahuel Huapi Lake and visit two unique forest habitats on this day trip from Bariloche. Ride a catamaran to ... Read more
Location: Bariloche, Argentina
Duration: 7 hours (approx.)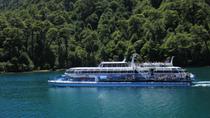 5 Reviews
Take a scenic boat cruise on Nahauel Huapi Lake to Puerto Blest, where you can explore the unique natural landscape on foot and visit Los Cantaros Waterfall. A ... Read more
Location: Bariloche, Argentina
Duration: 9 hours (approx.)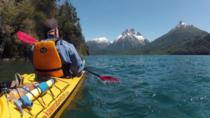 Experience Patagonia's natural beauty by both land and water during this trekking and kayaking tour on Mascardi Lake. With an experienced guide, you'll spend a ... Read more
Location: Bariloche, Argentina
Duration: 7 hours (approx.)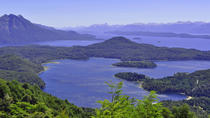 2 Reviews
If you like trekking and you are in Bariloche for a few days, this is the trek for you. This is an unforgettable half-day trek on Cerro Lopez. You can start ... Read more
Location: San Carlos de Bariloche, Argentina
Duration: 4 hours (approx.)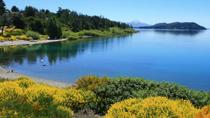 9 Reviews
Venture along the Road of the Seven Lakes from Bariloche to San Martín de los Andes, a charming mountain town situated between Andean peaks on the ... Read more
Location: Bariloche, Argentina
Duration: 9 hours (approx.)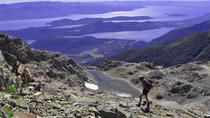 1 Review
Join this unforgettable guided outdoor adventure and climb Cerro Lopez. This medium to high effort trek requires about an 8-hour activity and reaches the ... Read more
Location: San Carlos de Bariloche, Argentina
Duration: 8 hours (approx.)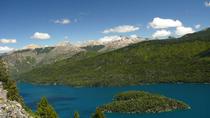 Explore Bariloche's region during a private navigation journey on the Tristeza Sound combined with a short hike along the Frey River. Enjoy the best views of ... Read more
Location: San Carlos de Bariloche, Argentina
Duration: 6 hours (approx.)