Wrapped around three glorious beaches - the perfect bays of La Concha and Ondarreta, as well as less visited Playa la Zurriola across the Urumea River - San Sebastián is already a privileged local. Add exquisite Isla Santa Clara, with its own pretty coves at low tide (swim across, or take a small boat), and epic mountains all around, and you have the finest setting for a city imaginable.
San Sebastián lives up to its surroundings with absolute pleasure. The colorful nightlife districts, lining the sea, attract the majority of revelers with fine wine and the Basque Country's best cuisine. Architecture and history buffs will enjoy the Old City, with neighborhoods dating to the Renaissance, and newer but no less lovely churches and municipal buildings.
The atmosphere is festive, the setting absolutely stunning, and the scene a mix of the modern and traditional. This is definitely the Basques' top spot for a classic beach vacation.
Practical Info
San Sebastián is a major destination for Western Europeans looking to enjoy a beautiful beach holiday involving pinxtos (Basque-style tapas), and kalimotxo, a cocktail involving red wine and Coca Cola.
Tiny Aeropuerto San Sebastián (Fuenterrabía; EAS), about 20km (13mi) east of the city proper, lies right on the French border. Three train companies offer service to Paris, Madrid, Bilbao, and elsewhere. A useful network of buses and roads connects San Sebastián to the rest of Spain, France, and the Basque Country.
If you're crossing borders, be sure to specify that you are headed to San Sebastián, Spain (or Donostia-San Sebastián; Donostia is the city's Euskara name), as there is also a San Sebastián, France.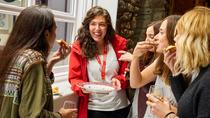 75 Reviews
Visit three of San Sebastián's award-winning 'pintxos' bars on an evening food tour, led by a food-loving local guide. A Basque Country speciality, ... Read more
Location: San Sebastian, Spain
Duration: 3 hours (approx.)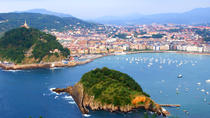 58 Reviews
Admire the beauty of San Sebastian on a walking tour of the Old Quarter, before enjoying the food at the typical fishing village of Hondarribia. Delight ... Read more
Location: Bilbao, Spain
Duration: 10 hours (approx.)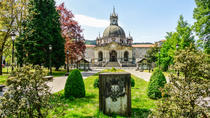 20 Reviews
Follow the highway towards the east, into the province of Gipuzkoa. On the way to the Sanctuary of Loyola, you will be able to admire the areas of inner Basque ... Read more
Location: Bilbao, Spain
Duration: 9 hours (approx.)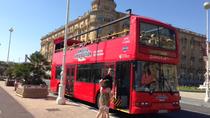 27 Reviews
There is no better way to see San Sebastián than on a double-decker, hop-on hop-off bus! See top San Sebastián attractions on this comprehensive ... Read more
Location: San Sebastián, Spain
Duration: 1 day (approx.)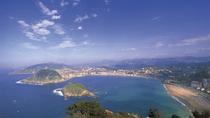 Experience the delights of coastal Basque Country on a 2-night stay in San Sebastián. Admire the top attractions of this northern Spanish waterside ... Read more
Location: San Sebastian, Spain
Duration: 3 days (approx.)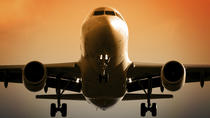 4 Reviews
Me puede llamar un taxi? That's Spanish for can you call me a taxi! Get ready for the battle at Bilbao Airport with hundreds of other holidaymakers trying to ... Read more
Location: Bilbao, Spain
Duration: Flexible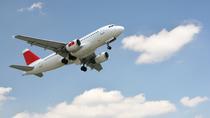 2 Reviews
Need to get to Bilbao Airport? Staying at a Bilbao city, San Sebastian, Vitoria city, Rioja area or Pamplona city hotel. Plan your trip ahead of time, and book ... Read more
Location: Bilbao, Spain
Duration: Flexible