You could be forgiven for forgetting you're in Spain when you visit the Basque Country (País Vasco). Its green, mountainous interior and rugged coastline seem to have served as a buffer from the outside world over the centuries, allowing a rich and distinctive culture to evolve that is sure to captivate you.
Embark on a voyage of discovery, from the cutting-edge art scene of Bilbao via the jaw-dropping Basque coastline and beyond. Lush countryside and cosmopolitan cities, medieval villages and world-class wineries await...
Day 1: Art and Surf
Art appreciation takes on a whole new meaning in Bilbao. The iconic and breathtaking Museo Guggenheim is merely one example of this city's exciting cultural renaissance. Follow the river road to the coast, where dramatic cliffs, long sandy beaches and glorious views abound. See why seaside beauties Bakio and Zumaia are beloved by Basque summer tourists, and soak up the centuries in medieval fishing village Getaria.
Day 2: Fine Food and Fortresses
Like your food rich, bursting with seafood and artfully presented? Wait til you try San Sebastián's pintxos! Unanimously considered Spain's finest tapas, pintxos would be reason enough to visit this elegant coastal resort, but you'll also be enchanted by its stunning beach and atmospheric old town. If you can bear to leave, head to the ancient fortress city of Pamplona, home of the (in)famous bull-running, and a living history lesson.
Day 3: History and Tempranillo
Vitoria, capital of the Basque Country, is renown for its quality of life and abundant green spaces. Its old quarter boasts several important sights, such as the 15th-century Inn 'el Portalon', historic plazas, and the Cathedral of Santa Maria, a true Gothic gem. To the south is La Rioj a, Spain's celebrated wine region. Explore its charming villages and revel in its scenic countryside while you sample the fruits of its countless bodegas (wineries).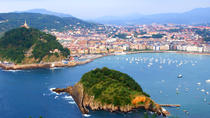 52 Reviews
Admire the beauty of San Sebastian on a walking tour of the Old Quarter, before enjoying the food at the typical fishing village of Hondarribia. Delight ... Read more
Location: Bilbao, Spain
Duration: 10 hours (approx.)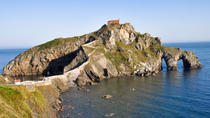 16 Reviews
Follow the river road of Bilbao towards the coast and admire the old industrial areas that once powered Bilbao. You will visit the Transporter Bridge of ... Read more
Location: Bilbao, Spain
Duration: 5 hours (approx.)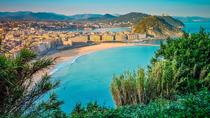 54 Reviews
Leave San Sebastián and explore the Way of St James (Camino de Santiago), a medieval Christian pilgrimage route that overlooks the breathtaking Basque ... Read more
Location: San Sebastian, Spain
Duration: 5 hours (approx.)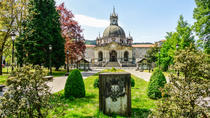 19 Reviews
Follow the highway towards the east, into the province of Gipuzkoa. On the way to the Sanctuary of Loyola, you will be able to admire the areas of inner Basque ... Read more
Location: Bilbao, Spain
Duration: 9 hours (approx.)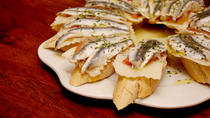 54 Reviews
Visit three of San Sebastián's award-winning 'pintxos' bars on an evening food tour, led by a food-loving local guide. A Basque Country speciality, ... Read more
Location: San Sebastian, Spain
Duration: 3 hours (approx.)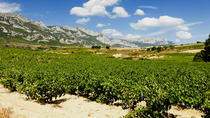 24 Reviews
The famous Rioja Wine region is a must for wine lovers visiting Spain. Located in the south of the Basque country, you will visit the village of Haro, the ... Read more
Location: Bilbao, Spain
Duration: 9 hours (approx.)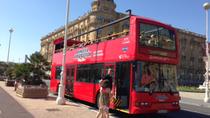 25 Reviews
There is no better way to see San Sebastián than on a double-decker, hop-on hop-off bus! See top San Sebastián attractions on this comprehensive ... Read more
Location: San Sebastian, Spain
Duration: 1 day (approx.)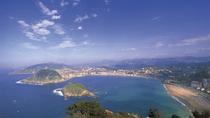 Experience the delights of coastal Basque Country on a 2-night stay in San Sebastián. Admire the top attractions of this northern Spanish waterside ... Read more
Location: San Sebastian, Spain
Duration: 3 days (approx.)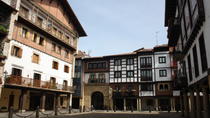 Visit beautiful Hondarribia, a Basque coastal town, on an evening trip from San Sebastián! With a local guide, travel by public bus and experience the ... Read more
Location: San Sebastian, Spain
Duration: 6 hours (approx.)