Omaha Beach Tours
Omaha Beach was the location of one of the most significant moments of fighting in World War II. On June 6th 1944, American troops were given the task of securing the beach as part of a strategy to land Allied troops along five points on the coast of Normandy, France. Due to unforeseen tidal forces and stronger than expected German defenses, the American soldiers suffered massive losses, 2,400 casualties, in a day of bloody fighting. Eventually however the landing was successful with 34,000 troops securing the area for the Allies, and thus beginning the end of the war.
The landings on Omaha Beach are perhaps best known these days from the film Saving Private Ryan which opens with this battle and shows the impact of the fighting and loss of life on families back home in the USA. The American Cemetery sits above Omaha Beach and is a well-kept memorial to the events.
Practical Info
The easiest way to get to Omaha Beach is by organized tour or private car. Public transport can be lengthy due to the need to take a train from Paris to Caen or Bayeux, then a bus to the beach. The American Cemetery is easy to find and from there a long walkway goes to the beach itself.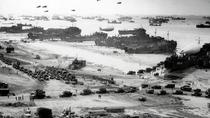 71 Reviews
Explore Omaha Beach and gain insight into US soldiers' role in World War II on this small-group half-day D-Day landing tour from Bayeaux. Visit key sites of ... Read more
Location: Bayeux, France
Duration: 4 hours (approx.)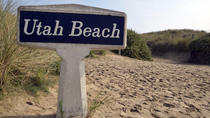 June 6, 1944 forever changed the course of World War II — and of world history — when Allied forces launched a surprise attack on the Nazi-held Normandy coast. ... Read more
Location: Bayeux, France
Duration: 9 hours (approx.)
1773 Reviews
Take a poignant, memorable day trip from Paris to visit the Normandy battlefields and landing beaches of World War II. You'll visit famous wartime sites and ... Read more
Location: Paris, France
Duration: 14 hours (approx.)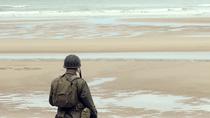 21 Reviews
Visit the D-day beaches of Normandy and delve into France's World War II history on this private day tour from Paris. Explore the WWII landings battlegrounds ... Read more
Location: Paris, France
Duration: 13 hours (approx.)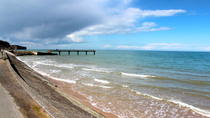 780 Reviews
Pay tribute to the soldiers who fought on Normandy's World War II beaches on this afternoon tour to Omaha Beach and Pointe du Hoc from Bayeux. Visit famous ... Read more
Location: Bayeux, France
Duration: 5 hours (approx.)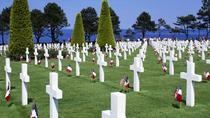 6 Reviews
Enjoy a full-day sightseeing tour of the American sectors of the D-Day Normandy invasion. An experienced English-speaking guide will show you the battlefield ... Read more
Location: Carentan, France
Duration: 8 hours 30 minutes (approx.)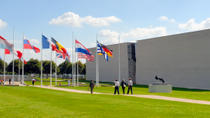 73 Reviews
Learn all about World War II and the momentous events of D-Day on this full-day tour. Explore the Mémorial de Caen museum at your leisure with or without ... Read more
Location: Caen, France
Duration: 8 hours (approx.)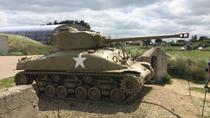 Visit the American sector of the D-Day beaches with a private guide from Le Havre cruise ship terminal in this full day private tour . The itinerary covers ... Read more
Location: Le Havre, France
Duration: 9 hours (approx.)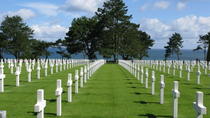 180 Reviews
If time is tight and you'd like to visit the Normandy beaches, this quick morning tour from Bayeux is the perfect choice to see the area's most important World ... Read more
Location: Bayeux, France
Duration: 3 hours (approx.)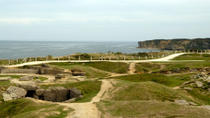 18 Reviews
Take a private tour from Caen to Normandy, where you'll explore sites of the Allied invasion on June 6, 1944 – more famously known as D-Day. You ... Read more
Location: Caen, France
Duration: 8 hours (approx.)