Bayeux makes an ideal launching place to take a trip through history to the final stages of the Second World War. It was on the Normandy coast near Bayeux that the Allies undertook the biggest amphibious landing in history. It was the first stage of the campaign that would lead to victory.
You can pay tribute to the soldiers who fought at Omaha Beach on an afternoon tour of the Normandy beaches from Bayeux. You'll visit some of the famous battlefield sites of the campaign and gain invaluable insights into the wartime experience of the soldiers who fought and died there.
A tour of Sword, Beach, and the British Airborne Sector takes you through the famous site of Pegasus Bridge, captured just after midnight on D-Day by elements of the 6th Airborne Division, as well as the Hillman Bunker complex.
Alternatively, you can choose your own itinerary from sites including Utah Beach, Sainte Mère Église, Pointe du Hoc, Longues sur Mer, and the American and German cemeteries. See the landing beaches, the inland battlefields and cemeteries, visit the museums and listen to the stories and history behind each site. 
Also available are tours that will take you to sites of significance to the history of the American role in the landing. Places visited include Utah beach, Omaha beach, the German and American cemeteries and the Airborne Museum of Saint-Mère-Église. Another tour concentrates on places of particular significance to the role Canada played in the conflict.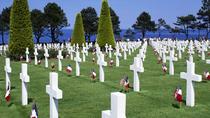 54 Reviews
Full day sightseeing tour of the American sectors of the D-Day Normandy invasion. An experienced English speaking guide will show you the battlefield sites and ... Read more
Location: Bayeux, France
Duration: 9 hours (approx.)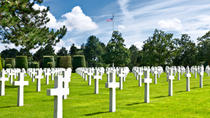 171 Reviews
Spend a remarkable day visiting the Mémorial de Caen museum and exploring historic D-Day sites such as Omaha Beach and Pointe du Hoc. Designed for ... Read more
Location: Caen, France
Duration: 10 hours (approx.)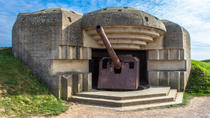 15 Reviews
While in port in Le Havre, recall the 1944 D-Day landings by American troops on this full-day private shore excursion. A guide accompanies you to see where ... Read more
Location: Le Havre, France
Duration: 8 hours (approx.)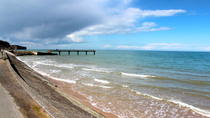 726 Reviews
Pay tribute to the soldiers who fought on Normandy's World War II beaches on this afternoon tour to Omaha Beach and Pointe du Hoc from Bayeux. Visit famous ... Read more
Location: Bayeux, France
Duration: 5 hours (approx.)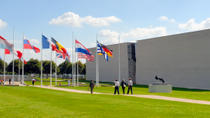 65 Reviews
Learn all about World War II and the momentous events of D-Day on this full-day tour. Explore the Mémorial de Caen museum at your leisure with or without ... Read more
Location: Caen, France
Duration: 8 hours (approx.)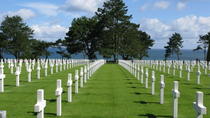 168 Reviews
If time is tight and you'd like to visit the Normandy beaches, this quick morning tour from Bayeux is the perfect choice to see the area's most important World ... Read more
Location: Bayeux, France
Duration: 3 hours (approx.)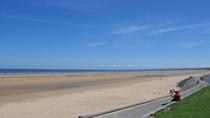 50 Reviews
Take a private tour from Bayeux to Normandy, where you'll relive the events of the Allied invasion on June 6, 1944 – more famously known as D-Day. ... Read more
Location: Bayeux, France
Duration: 8 hours (approx.)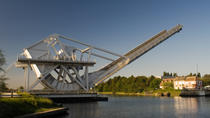 17 Reviews
Retrace the first days of the Battle of Normandy on this World War II battlefields tour from Bayeux. Visit important WWII sites including Pointe du Hoc, Omaha ... Read more
Location: Bayeux, France
Duration: 9 hours (approx.)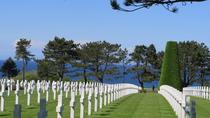 91 Reviews
Spend a day away from Paris and visit the Normandy beaches where thousands of the Allied Powers' troops landed on D-Day to reclaim France during World War II. ... Read more
Location: Paris, France
Duration: 14 hours (approx.)