Great Wall at Gubeikou Tours
In China's Yan Mountains stretches the Great Wall at Gubeikou, one of the most historically significant and difficult-to-reach sections of the Great Wall of China. This part of the wall once played a key role in protecting China from Mongol invasion and today stands as an untouched architectural feat—the last reconstruction work took place in 1567 and no renovations have been done since then.

Two hours from Beijing, the Great Wall at Gubeikou offers the opportunity for a relatively easy hike with picturesque views of the masonry stretching out to the east and west. Along the length of the wall are 143 ancient watch towers and three citadels, along with a number of other military constructions. While it's possible to explore this section on a long day trip from Beijing or as part of a single-day hike between Gubeikou and Jinshanling, it's more commonly visited as part of a multi-day guided hike of the wilder parts of the Great Wall.
Practical Info
Gubeikou is located in Miyun County, just over 60 miles (100 km) from central Beijing between the Shanhaiguan and Juyongguan passes. It can be reached by taking a bus from Sihui station to Chengde City or Luanping County and alighting at Gubeikou Tunnel. Many people visit this section as part of a longer hiking tour of the Great Wall.
Did You Know?
This section was first built during the Northern Qi Dynasty (550–570) but was restructured centuries later when another line of brick wall was laid beside the original, thus forming the double-lined wall seen today.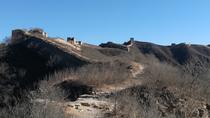 Have a private car with a reliable driver to Great Wall at Gubeikou Section. Explore Great Wall in a hassle-free and convenient way to avoid crowds and ... Read more
Location: Beijing Region, China
Duration: 8 to 9 hrs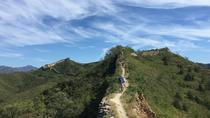 Join your private guide on this 9 hour fun trekking day at Gubeikou Great Wall.  Drive 120 kilometers out of downtown Beijing where you can witness the ... Read more
Location: Beijing, China
Duration: 9 hours (approx.)
Visit two sections of the untouched wild Great Wall in a full-day private tour. The two sections are Panlongshan Great Wall and Wohushan Great Wall. Both of ... Read more
Location: Beijing, China
Duration: 8 to 9 hrs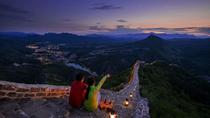 1 Review
Want to see the Great Wall under the Sunset? Come and spend your lovely evening on beautiful Simatai Great Wall. Moreover, relax yourself in the ancient Gubei ... Read more
Location: Beijing, China
Duration: 8 hours (approx.)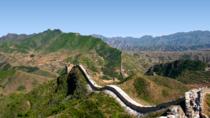 You will drive to the Gubeikou Great Wall, approximately 2.5 hours away. You will hike for 3-4 hours from the Gubekou section to Jinshanling Great Wall.
Location: Beijing, China
Duration: 8 hours (approx.)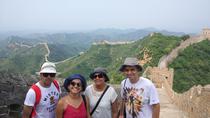 1 Review
Gubeikou to Jinshanling are two sections of Great Wall in Beijing area surrounded by beautiful views but with much less tourists. If you a hiking lover, this ... Read more
Location: Beijing, China
Duration: 10 hours (approx.)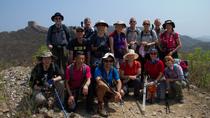 1 Review
Hike on the wild Great Wall near Beijing and overnight in the camp at the campsite near the Wall to enjoy the quiet night in the open air. The trip is ideal ... Read more
Location: Beijing, China
Duration: 4 days (approx.)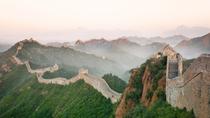 1 Review
Get the ultimate experience of the Great Wall on this 3-day private hiking adventure with transport from Beijing. With your expert English-speaking guide, ... Read more
Location: Beijing, China
Duration: 3 days, 2 nights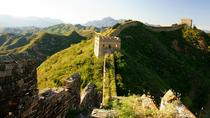 Enjoy your private day trip at the famous Mutianyu Great Wall section with your an good English speaking driver. Enjoy the Peking dumplings  lunch at Great ... Read more
Location: Beijing, China
Duration: 9 hours (approx.)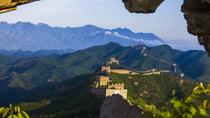 3 Reviews
Jinshanling Great Wall connects the Simatai Great Wall section in the east and Gubeikou Section in the west, it is the most popular Great Wall hiking route, ... Read more
Location: Beijing, China
Duration: 7 to 8 hrs