221 Reviews
Address:

Mu Tian Yu Lu,‎ Huai Rou Qu, beijing, China

Hours:

Daily 7:30am–5:30pm

Admission:

40–45 RMB
Great Wall at Mutianyu
The Great Wall at Mutianyu was fully restored in the 1980s to handle some of the overflow from the increasingly popular Badaling section of the Great Wall of China. While a bit farther away from Beijing (about an hour and a half by car), Mutianyu is significantly less busy than other sections and features some fun modern amusements, such as a cable car and toboggan.
Visitors can choose to climb to the top via restored steps equipped with handrails or opt for a leisurely cable car ride to the highest restored section. From the top of the cable car, travelers can hop back on for a return trip after exploring the area, take one of the trails leading back down or continue east along the wall to the toboggan run for a slide back to the bottom. The long, flat segment winds along heavily forested hilltops with 23 ancient watchtowers dotting the landscape.
The Great Wall at Mutianyu is a good option for visitors with a full day to devote to the wall, as well as for families looking for some not-too-strenuous hiking away from the crowds. The site is often visited with a guide who can help navigate the steeper portions of the wall while offering some historical insight. Due to its relative proximity to the capital, a trip to Mutianyu can also be combined with a visit to other Beijing attractions, like the Ming Tombs, Olympic facilities or China Aviation Museum.
Practical Info
The Great Wall of China at Mutianyu is situated 40 miles (65 km) north of Beijing. The area is open to tourists from 7:30am to 5:30pm daily.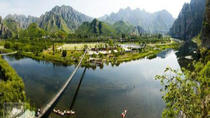 1 Review
While you are visiting Beijing, don't miss the opportunity to rent a private vehicle with a driver to take 2 hours drive to Shidu National Park in Beijing, and ... Read more
Location: Beijing, China
Duration: 9 hours (approx.)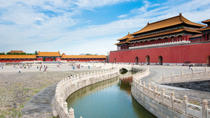 32 Reviews
Visit the Great Wall of China and Forbidden City in one day.Skip the line at the Forbidden City for our VIP guests,hiking on Mutianyu Great Wall after crowds ... Read more
Location: Beijing, China
Duration: 8 hours (approx.)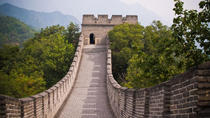 263 Reviews
This full-day Beijing sightseeing tour to the Mutianyu section of the Great Wall of China provides an opportunity to experience steeper sections of the ... Read more
Location: Beijing, China
Duration: 6-7 hours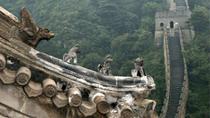 29 Reviews
On this full-day Beijing Private tour, you will see two of the most popular attractions in China: the Mutianyu Section of the Great Wall and the Summer Palace. ... Read more
Location: Beijing, China
Duration: 9 hours (approx.)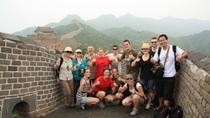 130 Reviews
Discover the Great Wall of China on this small group tour from Beijing. Travel to the restored Mutianyu section and climb the Ming Dynasty watchtowers for ... Read more
Location: Beijing, China
Duration: 7-8 hours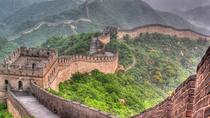 2 Reviews
While on a layover in Beijing, see one of the world's seven wonders - Great Wall on this private tour with round-trip airport transfer. The Great Wall is ... Read more
Location: Beijing, China
Duration: 5 hours (approx.)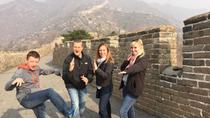 49 Reviews
On this full-day private tour, visit two of China's most famous sites -- the Ming Tombs and the Great Wall at Mutianyu. See the Chang Ling Tomb, an impressive ... Read more
Location: Beijing, China
Duration: 8 hours (approx.)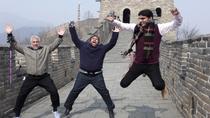 15 Reviews
This private Great Wall tour with an English-speaking driver can make your Great Wall tour much easier and at a good price. The driver can explain some history ... Read more
Location: Beijing, China
Duration: 8 hours (approx.)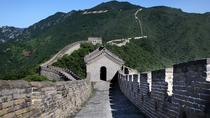 1 Review
Take in the highlights of Beijing, including the Great Wall, on this private day trip with flight from Shanghai. Amble around the restored Mutianyu section of ... Read more
Location: Shanghai Region, China
Duration: 14 hours (approx.)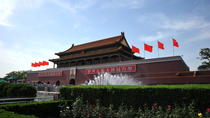 12 Reviews
Enjoy this 9-hour tour and experience Beijing's most visited place. This small-group tour, consisting of no more than 7 people, includes visits to Tienanmen ... Read more
Location: Beijing, China
Duration: 9 hours (approx.)