160 Reviews
Address:

Changchi Road, Changping Qu, Northern China 102213, China

Hours:

9am–9pm

Admission:

30 RMB+
Ming Tombs (Ming Shisan Ling) Tours
The UNESCO-listed Ming Tombs (Ming Shisan Ling) serve as the final resting place for 13 of the 16 emperors who ruled China during the Ming Dynasty (1368–1644). Of the 13 tombs, three are open to the public, each with its own temple-like structure and burial mound. Visitors can approach the giant tombs along a slightly curved path known as the Spirit Way, used to ward of evil spirits. To either side, carved stone humans, animals, and mythical creatures stand guard.
Emperor Yongle was interred in the largest and best preserved tomb, Chang Ling, which is said to resemble the Forbidden City in miniature. The Ding Ling mausoleum is that of Emperor Zhu Yijun and is known for its Underground Palace, a large marble vault where original thrones still stand. Emperor Longqing's Zhao Ling tomb, the smallest and least visited of the tombs, stands out for its well-preserved, above-ground architecture.
Due to their proximity to portions of the Great Wall of China, the Ming Tombs are often included as a stop on tours to the Great Wall at Badaling, Mutianyu, or even Juyongguan.
Insider's Tip: The Ming Tombs Museum sits just behind the ticket office and offers a short introduction to each of the 13 entombed emperors.
Practical Info
The Ming Tombs are located about 30 miles (50 km) northwest of Beijing. The site is vast and spread out, so many visitors only cover two of the three tombs in a single day. To arrive by public transit, take bus 919 from De Sheng Men Xi station, get off at Chang Ping Xi Guan station, and take bus 314. Get off at the Dingling Tomb or Changling Tomb station.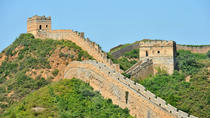 431 Reviews
See two of China's most popular destinations, the World Heritage-listed Great Wall of China and the Ming Tombs, on one unforgettable guided day trip from ... Read more
Location: Beijing, China
Duration: 8 hours (approx.)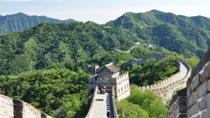 27 Reviews
This 9-hour guided tour involves the two most attractive sites in Beijing, the Mutianyu Great Wall and the Ming Tombs. The Great Wall is a breathtaking sight ... Read more
Location: Beijing, China
Duration: 9 hours (approx.)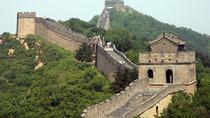 17 Reviews
Explore the fabulous history and culture of Beijing, and take a hike at the Badaling Great Wall of China. This 8-hour guided tour will give you a complete and ... Read more
Location: Beijing, China
Duration: 8 hours (approx.)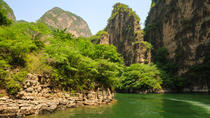 Enhance your experience of two of Beijing's most spectacular attractions with a private day trip to the Ming Tombs and the Longqing Gorge. Accompanied by a ... Read more
Location: Beijing, China
Duration: 9 hours (approx.)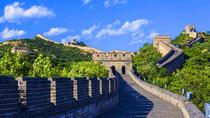 1 Review
Join your English speaking tour guide on this 10 hour small group tour to the Badaling section of the Great Wall and the Ming Tomb. Badaling is the most famous ... Read more
Location: Beijing Region, China
Duration: 8 hours (approx.)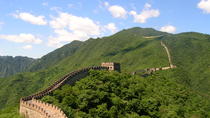 4 Reviews
Experience this tour with your small group. You will start your tour by visiting the Ming Tomb; then head to the amazing Great Wall of China at the Mutianyu ... Read more
Location: Beijing, China
Duration: 9 hours (approx.)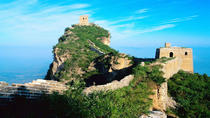 11 Reviews
See the best of China's ancient civilization on this private full-day trip from Beijing to the Great Wall of China and the Ming Tombs. At the Great Wall, ... Read more
Location: Beijing, China
Duration: 8 hours (approx.)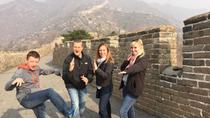 56 Reviews
On this full-day private tour, visit two of China's most famous sites -- the Ming Tombs and the Great Wall at Mutianyu. See the Chang Ling Tomb, an impressive ... Read more
Location: Beijing, China
Duration: 8 hours (approx.)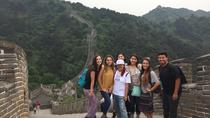 9 Reviews
Spend a wonderful day discovering the Great Wall at Mutianyu Section and the underground palace at Ming Tombs on this shared tour. You will have a ... Read more
Location: Beijing, China
Duration: 9 hours (approx.)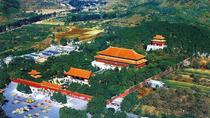 1 Review
All inclusive private tour package covering the whole day adventure at the Mutianyu section of the Great Wall, including the cable car round trip, Countryside ... Read more
Location: Beijing, China
Duration: 9 hours (approx.)