These days the temples Beijing builds may be more to the gods of business than harvests as modern skyscrapers pop up, but this ancient city is also rich in temples redolent of a more spiritual past. Visiting the Lama Temple, the Temple of Heaven and others dotted around this vibrant city, gives an insight into history, the spiritual and also architectural majesty and beauty.
Lama Temple
With archways and five main halls, revolving prayer wheels, colorful glazed tiles, statues of Chinese lions, and Mongolian, Manchu, Tibetan and Chinese decoration, the Lama Temple is the most magnificent of Beijing's Buddhist temples. It also has a 60 ft (18 m) statue of Buddha, said to be sculpted from a single sandalwood tree.
Temple of Heaven
Temple of Heaven, one of Beijing's eight Ancient Altars, dates from the 15th century. Built in the Ming and Qing dynasties, it was the center of prayer, traditional ceremonies and sacrificial rites asking the heavens for a good harvest. It is traditionally a Taoist temple.
Miaoying Temple
Also known as the White Stupa Temple, this is a Chinese Buddhist temple with a huge collection of thousands of Tibetan Buddhist statues. Badly damaged in an earthquake in 1976, the government began reconstruction and renovation in 1978. The distinctive white stupa dates from the Yuen dynasty, the rest of the building from the Ming dynasty.
Confucius Temple
A quiet sanctuary away from the smoggy streets of Beijing, the restored main hall of this temple contains a statue of the sage Kongzi (Confucius). Nearby is the Imperial College, built in 1306 by the grandson of Kublai Khan to teach Confucian classics; it was the supreme academy through the Yuan, Ming and Qing dynasties. Even the emperor came once a year to expound the classics to an audience of thousands.
Also worth a look are: Dongyue Temple, these days surrounded by glass and steel high rises but still an active Taoist temple with a focus on the possible afterlives, including a Taoist-style Hades. Similarly Fayuan Temple remains crowded with monks and worshippers and is now the China Buddhism College.
If temples are your thing, consider hiring a local guide and getting a personalized tour of the highlights.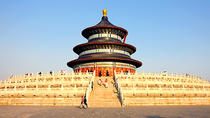 26 Reviews
On this dynamic private tour of Beijing, discover world-famous monuments and experience local customs with your friendly local guide. Visit culturally ... Read more
Location: Beijing, China
Duration: 7 hours (approx.)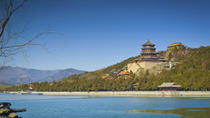 247 Reviews
See all the classic Beijing sights on a full-day sightseeing tour covering Tiananmen Square, the Forbidden City, the Summer Palace and Temple of Heaven. Along ... Read more
Location: Beijing, China
Duration: 9 hours (approx.)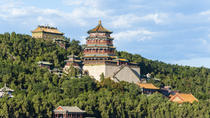 128 Reviews
Visit two of Beijing's most important historic sites on a full-day tour that features the Lama Temple (Yonghegong) and UNESCO heritage-listed Summer Palace. ... Read more
Location: Beijing, China
Duration: 7 hours (approx.)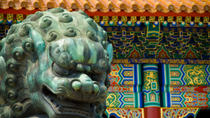 73 Reviews
Get to know Beijing and its amazing history by visiting three of the city's most impressive historic attractions: Tian'anmen Square, the Forbidden City, the ... Read more
Location: Beijing, China
Duration: 7 hours (approx.)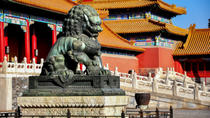 3 Reviews
Go sightseeing on your own, or with a knowledgeable local guide, on a private customized tour of Beijing that includes transport. Make use of a private vehicle ... Read more
Location: Beijing, China
Duration: 4 or 8 hours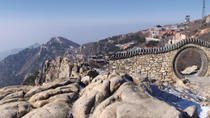 2 Reviews
Ride the world's fastest railway to Qufu and explore the attractions of Shandong on a private 2-night tour from Beijing. Visit the Temple of Confucius, ... Read more
Location: Beijing, China
Duration: 3 days, 2 nights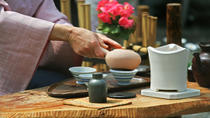 14 Reviews
This private tour of Beijing will be filled with a variety of activities that lets you see and experience the best of the city in a single day. With your own ... Read more
Location: Beijing, China
Duration: 6-7 hours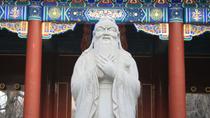 2 Reviews
Visit Beijing's major temples with a PhD scholar of Chinese history and gain an in-depth understanding of China's three major religions: Confucianism, Daoism ... Read more
Location: Beijing, China
Duration: 3 hours (approx.)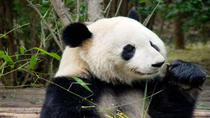 20 Reviews
Visit the Lama Temple which was built in 1694, one of the largest and most important Tibetan Buddhist monasteries in the world. Then take a rare opportunity ... Read more
Location: Beijing, China
Duration: 8 hours (approx.)