If there's one sight that has come to represent not only Beijing, but Imperial China as a whole, it's the Forbidden City. Closed to the world for some 500 years, this vast Imperial palace puts into perspective just how powerful China's ancient leaders actually were.
One of the best ways to explore the Forbidden City is on a classic Beijing tour. While many visitors tour the palace grounds on their own, having a local guide along with you allows you to dig deeper into the historical significance of the place and hear anecdotes about what life was like for China's imperial family. Besides visiting the Forbidden City, a typical Beijing city tour will include stops at the Summer Palace, Temple of Heaven and Tiananmen Square.
You don't necessarily have to stay in Beijing to see this iconic UNESCO-listed attraction either. If you're pressed for time during your China travels but still want to see this historically significant attraction, it's possible to visit Beijing on a day trip by air from either Shanghai or Guangzhou.
No matter how you choose to explore the Forbidden City, there are a few things you can do to make your time more enjoyable. If you're touring on your own, it's a good idea to show up at the ticket office right when it opens, as you'll get to tour the ground ahead of the tour buses that arrive a bit later. While many tourists pass right down the center of the palace grounds, you should take some extra time to explore the galleries in the structures to either side of the main courtyards, as these contain an impressive collection of art and artifacts from several of China's dynasties.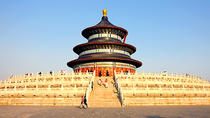 26 Reviews
On this dynamic private tour of Beijing, discover world-famous monuments and experience local customs with your friendly local guide. Visit culturally ... Read more
Location: Beijing, China
Duration: 7 hours (approx.)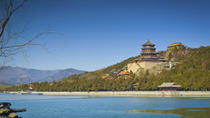 247 Reviews
See all the classic Beijing sights on a full-day sightseeing tour covering Tiananmen Square, the Forbidden City, the Summer Palace and Temple of Heaven. Along ... Read more
Location: Beijing, China
Duration: 9 hours (approx.)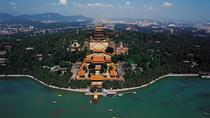 7 Reviews
This private day tour is a comprehensive introduction to the most popular attractions in Beijing for visitors who enjoy walking. Spend a day exploring ... Read more
Location: Beijing, China
Duration: 8 hours (approx.)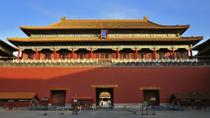 172 Reviews
If your time in Beijing is short, take this full-day tour to see all the essential sights: Tiananmen Square, the Forbidden City and the Badaling section of ... Read more
Location: Beijing, China
Duration: 9 hours (approx.)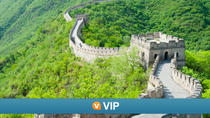 21 Reviews
Enjoy a VIP tour of two UNESCO World Heritage Sites from Beijing – the Forbidden City and Badaling Great Wall Ruins. With your expert guide, gain special ... Read more
Location: Beijing, China
Duration: 9 hours (approx.)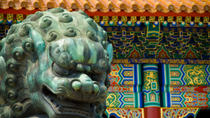 73 Reviews
Get to know Beijing and its amazing history by visiting three of the city's most impressive historic attractions: Tian'anmen Square, the Forbidden City, the ... Read more
Location: Beijing, China
Duration: 7 hours (approx.)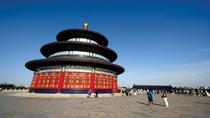 4 Reviews
Get an insider's view to China's capital city, Beijing, and see all its top attractions. Feel the buzz of Tiananmen Square, the tranquility of the ... Read more
Location: Beijing, China
Duration: 6-7 hours
1 Review
This one day small group tour (6 to 8 people) will take you to visit 4 most popular and must see heritage attractions in Beijing. You will visit Tiananmen ... Read more
Location: Beijing, China
Duration: 8 hours (approx.)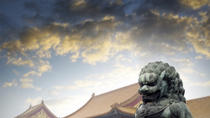 2 Reviews
This half-day sightseeing tour takes you on a journey from Beijing's imperial past to its future as a mega metropolis. You'll gain an architectural and ... Read more
Location: Beijing, China
Duration: 5 hours (approx.)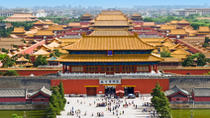 11 Reviews
Learn about China's capital city on this guided sightseeing tour. Your private guide will share interesting stories and facts about Beijing's history as you ... Read more
Location: Beijing, China
Duration: 9 hours (approx.)