Ksara
Since its creation in 1857 by members of the Lebanese Jesuit community, the vineyard at Chateau Ksara has produced award winning wines ranging from Cabernet Sauvignon to Syrah, from Gewurtzraminer to Chardonnay. Set in the Bekaa Valley at an average ...
Tours & Tickets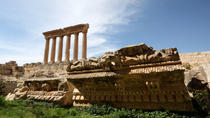 59 Reviews
Take a full-day trip to the amazing cities of Anjar, Baalbek and Ksara, and immerse yourself in a captivating world of Lebanese history. The cities of Baalbek ... Read more
Location: Beirut, Lebanon
Duration: 9 hours 30 minutes (approx.)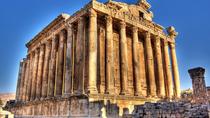 1 Review
Visit the most famous Lebanese Winery, Ksara winery, and then explore the Great city of Baalbeck in this tour.
Location: Beirut, Lebanon
Duration: 1 day (approx.)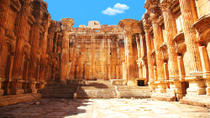 3 Reviews
Take a private day trip from Beirut to the amazing cities of Anjar, Baalbek and Ksara, and immerse yourself in the captivating world of Lebanese history. The ... Read more
Location: Beirut, Lebanon
Duration: 9 hours 30 minutes (approx.)