32 Reviews
Address:

Mühlenstraße, Berlin 10243, Germany

Admission:

Free
Berlin Wall
At the height of the Cold War in 1961, the notorious Berlin Wall was erected by communist East Germany, dividing Berlin (and the whole country) for nearly 30 years. With the downfall of communism in Poland, the Czech Republic, and other central European countries, the Berlin Wall was ceremonially torn down in November 1989, unifying East and West Germany once again.
Today, sections of the wall remain as permanent reminders of the days when Germany was split. On Bernauer Straße, the Berlin Wall Memorial is made up of an original section of the wall and a gun turret, plus a visitor center and a chapel of reconciliation. Checkpoint Charlie was the infamous border-crossing spot between the two countries; close by is a museum showcasing some of the more desperate escape attempts from East to West. In other parts of the city, lengths of the wall are covered in psychedelic graffiti—the East Side Gallery on Mühlen Straße is a multicolored, open-air monument to the wall's demise.
Tours of the Berlin Wall by bike, Segway, and foot are great ways to see the various sections of the wall. To learn more about the area and its history, book a private tour with a historian or a combo history city tour.
Practical Info
The Berlin Wall Memorial on Bernauer Straße is open daily from 8am to 10pm. The visitor center is open Tuesday through Sunday from 9:30am to either 6 or 7pm, depending on the season. The East Side Gallery on Mühlenstrasse is always available for visits, while the Museum Haus am Checkpoint Charlie on Friedrichstrasse is open daily from 9am to 10pm with an admission cost of 12.50. Sections of the wall also remain near the former site of the Gestapo headquarters and on Bernauer Straße.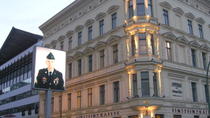 Join this guided Berlin walking tour and learn about Berlin Wall and the Cold War in the city. See the main sights of the Cold War in Berlin and learn about ... Read more
Location: Berlin, Germany
Duration: 2 hours (approx.)
Explore the Berlin Wall in a private van tour with a real refugee and guide and discover their unique perspective on history! See the Berlin Wall structure, ... Read more
Location: Berlin, Germany
Duration: 6 hours (approx.)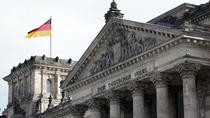 4 Reviews
Discover Berlin's history on this 4-hour tour with your own private driver and guide. See Berlin's historic center, walk through the Brandenburg Gate, see the ... Read more
Location: Berlin, Germany
Duration: 4 hours (approx.)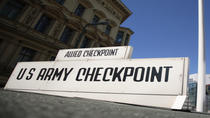 119 Reviews
This guided Berlin walking tour will show you the staging ground of the military conflict between the Western world and the communist world. With your expert ... Read more
Location: Berlin, Germany
Duration: 4 hours (approx.)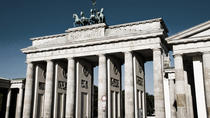 1 Review
This 3­ hour tour explores the surviving monuments of the East German regime including the infamous Berlin Wall and Stasi headquarters. A historian will reveal ... Read more
Location: Berlin, Germany
Duration: 3 hours (approx.)
Explore the streets of Berlin with this private day and night photography waking tour. Capture the best of the reunified city by taking a walk along the former ... Read more
Location: Berlin, Germany
Duration: 6 hours (approx.)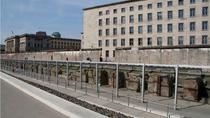 Start your private half-day historical Third Reich walking tour at Berlin's Reichstag and see the most important places of the Third Reich in the city center. ... Read more
Location: Berlin, Germany
Duration: 5 hours (approx.)
1 Review
Enjoy a 3-hour walking tour in recent history and understand more about Berlin during Cold War from a local passionate about its fascinating history in this ... Read more
Location: Berlin, Germany
Duration: 3 hours (approx.)
1 Review
Capture the best of the reunified Berlin by taking a walk along the former border during this 3-hour photography focused exploration. Shoot the Berlin Wall, ... Read more
Location: Berlin, Germany
Duration: 3 hours (approx.)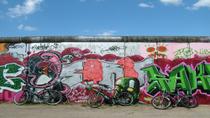 47 Reviews
A non-strenuous way to see more of the former East, more of the Wall, and more of what makes Berlin the unique city it is today, this Berlin bike tour delves ... Read more
Location: Berlin, Germany
Duration: 4 hours 30 minutes (approx.)