Of strategic importance since it first straddled the Spree River in the 13th century, Berlin went on to hog center stage in the turbulent 20th century. Today the city has been restored as the nation's capital, is the focus of a mammoth project of reunification and is the barometer of Germany's moods.
Berlin is the heart of Germany, with a stoic beat that echoes through grand public buildings, glorious museums and theaters, urbane restaurants, bustling pubs and raucous nightclubs. The Wall is gone but Berlin is still divided: there's a distinct segue from the glitz of the west to still-shabby East Berlin.
Day 1: Berlin Tours
Get things rolling with a Berlin Sightseeing Cruise on the River Spree. You'll cruise right through the city, passing such famous sights as Potsdamer Platz, the Reichstag, Museum Island and Berlin Cathedral. Visit the extraordinary cultural treasures of the Pergamon Museum for ancient history and Alte Nationalgalerie for the art buffs. Then head back to land to see the Berlin Wall and other iconic sights on the Half-Day Berlin Tour. Do a twirl of Berlin aboard the Hop-on Hop-off Bus Tour, stopping at any of the 15 points of interest including Checkpoint Charlie. Orientate yourself via the Fernsehturm TV Tower at Alexanderplatz, go shopping at Hackesche Höfe, or read the writing on the wall at East Side Gallery. Another fun tour to see the city's main attractions is by riding a Segway through Berlin - it's a great way to hear about Berlin life from a local. In the evening, dress up for dinner and a classical music recital at sumptuous Charlottenburg Palace.
Day 2: History & Culture Walking Tours
Berlin is made for walking, and we have all manner of tours highlighting the city's history and culture on foot. Our walking tours take you to infamous Third Reich sites, down into the underground bunkers of WWII and into Cold War civil shelters. Immerse yourself in the days of espionage on a Nest of Spies Walking Tour which takes you into the dark side of Berlin, bring your camera along on an inspirational East Meets West Photography Walking Tour, or get on your bike on one of our cycling tours for a long and pleasant ride through city parks, along the river, past the Brandenburg Gate, and more superb architecture. Walking or cycling is a great way to see and learn more about the city!
Day 3: Day Trips from Berlin
Former residence of the Prussian kings, Potsdam is an easy day trip destination from Berlin. Morning and afternoon tours combine a comprehensive tour of Potsdam and Sansoucci Palace, the summer home of Frederick the Great. The Potsdam Walking Tour takes you to palaces, castles and icons of the Cold War, and ends at Sanssouci, Germany's version of Versailles. You can also pedal around Potsdam and the palace on a Potsdam cycling tour, taking in the historic city center, gardens and former no man's land between East and West Germany. For a day trip with a difference, take a walking tour of Sachsenhausen, one of Nazi Germany's main concentration camps. Informative and illuminating narrative is provided while you walk.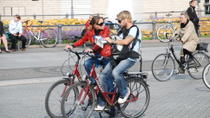 1 Review
Explore Berlin on your own time and cruise all day through one of the most bike-friendly cities. Create your own itinerary and ride safely through the city ... Read more
Location: Berlin, Germany
Duration: 1 day (approx.)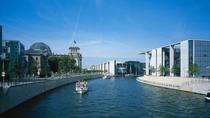 2 Reviews
Berlin is known for its turbulent history, but in recent years its urbanization and thriving culture scene has made it one of the most dynamic and vibrant ... Read more
Location: Berlin, Germany
Duration: 4 hours (approx.)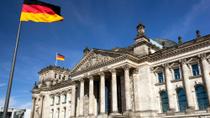 278 Reviews
Gain insight into Berlin's Nazi past on this 4-hour walking tour of the infamous Third Reich sites. Accompanied by a historian guide, walk to the ruins of ... Read more
Location: Berlin, Germany
Duration: 4 hours (approx.)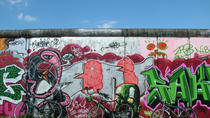 2 Reviews
Get a great introduction to modern Berlin on this half-day walking tour of four different districts. Discover formerly run-down neighborhoods like Mitte, ... Read more
Location: Berlin, Germany
Duration: 4 hours (approx.)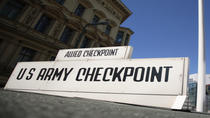 119 Reviews
This guided Berlin walking tour will show you the staging ground of the military conflict between the Western world and the communist world. With your expert ... Read more
Location: Berlin, Germany
Duration: 4 hours (approx.)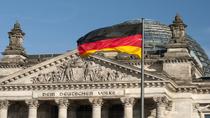 413 Reviews
See Berlin from an insider's perspective on this half-day walking tour! With your expert local guide, see Berlin's main attractions including the ... Read more
Location: Berlin, Germany
Duration: 4 hours (approx.)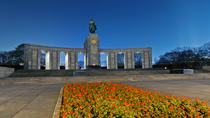 90 Reviews
Discover the final days of World War 2 on this half-day walking tour of Berlin. Learn all about the events leading up to Germany's final surrender as you ... Read more
Location: Berlin, Germany
Duration: 4 hours (approx.)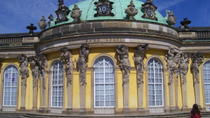 15 Reviews
Discover Potsdam on this all-day City Sightseeing hop-on hop-off sightseeing tour that takes you to the city's top attractions including Brandenburg Gate ... Read more
Location: Potsdam, Germany
Duration: Ticket valid for 1 day from time of first use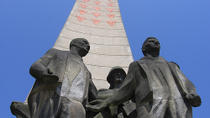 275 Reviews
Tour Sachsenhausen, one of the first concentration camps established by the Third Reich, on a full-day trip from Berlin. An expert historian guide provides ... Read more
Location: Berlin, Germany
Duration: 6 hours (approx.)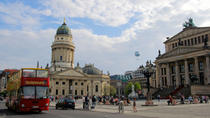 53 Reviews
Discover the sights of Berlin aboard an open-top, double-decker City Sightseeing bus with stops at top attractions. Tickets are available for 1-day or 2-day ... Read more
Location: Berlin, Germany
Duration: Varies