Potsdam is the capital of Brandenburg state, located on the Havel River only 24 km (15 mi) southwest of Berlin city. In the 17th century, Elector Friedrich Wilhelm of Brandenburg made it his second residence, and Friedrich II (Frederick the Great) built many of the marvelous palaces which visitors flock to today. Perfect for a day-trip from Berlin, there's plenty to enjoy, from the relaxing scenery of gorgeous parks surrounding peaceful lakes, to magnificent castles, the infamous 'spy bridge' or film studio and theme park Babelsberg, the German Hollywood of the 1920s.
Discover the "Versailles of Germany," former residence of the kings of Prussia, where you'll see UNESCO World Heritage-listed parks, museums and the celebrated palace of Sanssouci. The famous rococo palace was the summer residence of Frederick the Great, where he came to relax ('sans souci' means 'carefree').
Potsdam's fairy-tale landscapes look like a blessing from nature, but are the result of hundreds of years of human endeavor. Wander the mock-16th century palace of Cecilienhof, see the lakeside Marble Palace with its Greek temple ruins and the dreamlike castle of Babelsberg.
Discover what an idyllic Russian village, beautiful churches from the Italian Renaissance, and an 18th century Dutch town are doing here, and find out how the cruel realities of 20th century history shattered this world in 1945. Enter Cecilenhof Palace, where Truman, Stalin and Churchill concluded the Potsdam Agreement, sealing the fate of Germany and Europe and ushering in the Cold War.
Ride between West Berlin and East Germany over the Glienicke Bridge or "spy swap" bridge, find out where the KGB Prison was in the so-called Forbidden Town, and see the former Stasi Prison. The ideal way to compare the Potsdam of today - a creative energetic university town - with its contrasting past under communist rule, behind the Iron Curtain.
Studio Babelsberg built in 1911 is the oldest large-scale film studio in the world, and now features a film theme park. Legendary in the 1920's, hundreds of films were filmed here, including Fritz Lang's classic Metropolis and The Blue Angel (starring Marlene Dietrich).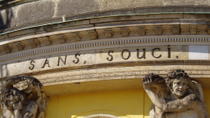 12 Reviews
Discover the former royal residence of Potsdam on this comprehensive private tour from Berlin. As you explore this city that has UNESCO World Heritage status, ... Read more
Location: Berlin, Germany
Duration: 7 hours (approx.)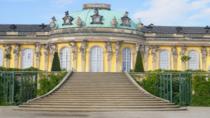 148 Reviews
Spend the day exploring the German city of Potsdam, once home to Prussian kings and the German Kaiser, during this 6-hour guided walking excursion. Explore the ... Read more
Location: Berlin, Germany
Duration: 6 hours (approx.)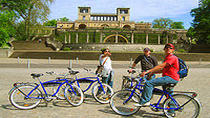 45 Reviews
Take a day-trip from Berlin and discover UNESCO World Heritage listed Potsdam, all by the seat of your bike! From park lands to alleyways, you're ... Read more
Location: Berlin, Germany
Duration: 6.5 hours
14 Reviews
When you've got a trip planned to Berlin, discover the city and its gorgeous surroundings on this Super Saver that includes a city bike tour and a Potsdam day ... Read more
Location: Berlin, Germany
Duration: 2 days (approx.)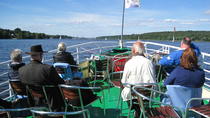 Enjoy a relaxing 3.5 hour Havel river sightseeing cruise in Berlin to see the German capital's country side. Discover Berlin's best kept secret, a ... Read more
Location: Berlin, Germany
Duration: 3 hours 30 minutes (approx.)