If you're curious to know the stories below the surface of Berlin's fascinating architecture, there's nothing like walking the very same streets to bring alive everything you've ever wondered about WWII and the Third Reich. Berlin is a city that is constantly changing and reinventing itself, however the marks of history are deeply scored into the architecture and psyche of the city. Hitler married long-time mistress Eva Braun in the Führerbunker, and two days later both committed suicide in order to avoid capture by Soviet forces. Hitler's plan to make Berlin the Reich capital of Germania was abandoned as the Allies bombed the city, while the remnants of Kaiser Wilhelm Memorial Church stand as a grim reminder to the damages of war.

Have you ever wondered how the Germans could allow Hitler's rise to power? Who, if anyone, stood in his way? What happened once the Soviets defeated the Nazis? Find out about life in Berlin during the Third Reich and the bombing of World War II. Learn more about the Cold War complete with tales of espionage, the downfall of communism and how Berlin is dealing with its past.


In the 1920s Berlin's Jewish community was the largest in Germany, until the community was all but obliterated through immigration, persecution and finally the Holocaust. Walk through pre-war Jewish neighborhoods, visiting major sites and buildings associated with the Jewish community in its heyday.
While the Nazis were hosting the 1936 Olympic games, slave laborers were being forced to build a huge new concentration camp just north of Berlin, intended to hold political 'enemies' of the Nazi regime, and used by the Soviets until 1950 to detain former Nazis, German soldiers and political opponents.


If you harbor dreams of being a secret agent in Berlin, your mission starts in the Tiergarten. Investigate where the coup and assassination attempts against Hitler went wrong, why grand Stalinallee was a scene of discontent in 1953, and find out about audacious escape attempts under the Wall.
Few visitors to modern Berlin realize the city sits atop a vast network of civilian shelters, bunker complexes and remnants from World War II. Going underground with the Berliner Unterwelten Society gives you the chance to to explore these hidden secrets and be transported to a fascinating time in the city's history.
572 Reviews
There's no better way to see the sights and learn the history of Berlin than by joining a bike tour! You get to have fun and socialize, have some exercise and ... Read more
Location: Berlin, Germany
Duration: 4 hours 30 minutes (approx.)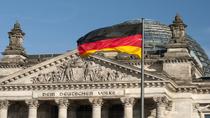 550 Reviews
See Berlin from an insider's perspective on this half-day walking tour! With your expert local guide, see Berlin's main attractions including the Berlin Wall, ... Read more
Location: Berlin, Germany
Duration: 4 hours (approx.)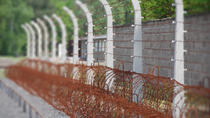 707 Reviews
Head north of Berlin for a tour into the past at Sachsenhausen Concentration Camp, one of the main concentration camps in Nazi Germany. While you explore the ... Read more
Location: Berlin, Germany
Duration: 6 hours (approx.)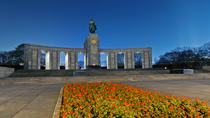 109 Reviews
Discover the final days of World War 2 on this half-day walking tour of Berlin. Learn all about the events leading up to Germany's final surrender as you visit ... Read more
Location: Berlin, Germany
Duration: 4 hours (approx.)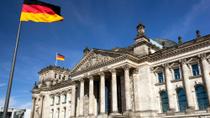 317 Reviews
Gain insight into Berlin's Nazi past on this 4-hour walking tour of the infamous Third Reich sites. Accompanied by a historian guide, walk to the ruins of ... Read more
Location: Berlin, Germany
Duration: 4 hours (approx.)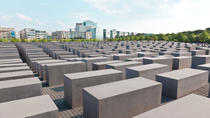 37 Reviews
Discover Berlin's tumultuous history on a private 4-hour historical walking tour. Your private guide will tailor the tour to meet your interests, so you can ... Read more
Location: Berlin, Germany
Duration: 4 hours (approx.)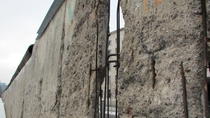 10 Reviews
Get an eye-opening look at the reign of Hitler and the Nazi Party on this 3-hour walking tour of Berlin, led by an expert historian guide. Learn about the rise ... Read more
Location: Berlin, Germany
Duration: 3 hours (approx.)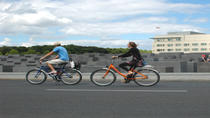 36 Reviews
How could the Germans allow Hitler's rise to power? Who, if anyone, stood in his way? What was known of the extent of the Holocaust, and what was done against ... Read more
Location: Berlin, Germany
Duration: 4 hours (approx.)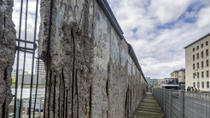 6 Reviews
Join a private guide for an in-depth look at the rise and fall of Hitler and the Nazi Party on this 3-hour walking tour. Discover how Berlin's monuments, ... Read more
Location: Berlin, Germany
Duration: 3 hours (approx.)