A bright and breezy subtropical touch of the Caribbean in the North Atlantic, Bermuda is an island of pink-sand beaches and colonial heritage, shipwreck history and marine life. Squeeze into your Bermuda shorts, don't forget your snorkel gear and get acquainted with this holiday island and its friendly population of locals and lucky expats.
Day 1: Colonial Heritage
Get the low-down on Bermuda's British heritage on a visit to the Royal Naval Dockyard on Ireland Island. Explore the old limestone docks, then visit the maritime museum housed in the former Keep. Then jump on a ferry to sail to the old Town of St. George, to wander cobbled laneways seemingly unchanged by time. Whitewashed Georgian buildings surround the harbor in this World Heritage-listed town, with its museums, period houses and churches.
Day 2: Marine Creatures and Wildlife
Bermuda's population of fish and turtles are on display at the aquarium, where seal-feeding time is everyone's favorite hour of the day. There are also a number of reserves on the island—see sea turtles at Cooper's Island Nature Reserve and an array of birds at Spittal Pond or the Walsingham Nature Reserve. To see dolphins swimming free, get a bird's-eye view from Gibb's Hill Lighthouse—between February and May, you might spot a humpback whale swimming past with the frolicking dolphins.

Day 3: Bermuda Beaches
Take your pick from Bermuda's collection of lovely pink-sand, turquoise water beaches, or beach hop your way along the coast. Start with a snorkel among the corals at Tobacco Bay, near the town of St George's and the cruise port. Choose Elbow Beach for bathing close to the city of Hamilton, or Astwood Cove for a secluded stretch of sand protected by cliffs. On the island's south coast, Horseshoe Bay stands out from them all with its gorgeous curve of pink sand and excellent beach facilities.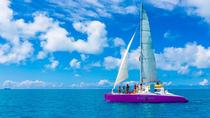 47 Reviews
Get the most out of your time in Bermuda with a 3.5-hour sail on a pink catamaran. Your captain makes for a fun guide as he regales you with intriguing ... Read more
Location: Bermuda
Duration: 3 hours 30 minutes (approx.)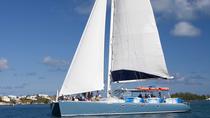 37 Reviews
Spend an afternoon on the water during this Bermuda catamaran and snorkeling cruise. Feel the sea breeze on your face as you sail through Bermuda's turquoise ... Read more
Location: Bermuda
Duration: 3 hours (approx.)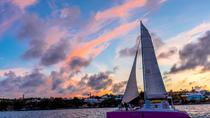 31 Reviews
Start a night out in Bermuda the right way with a 1.5-hour sunset cocktail cruise aboard a 50-foot catamaran. Sunsets in paradise are always great, but they're ... Read more
Location: Bermuda
Duration: 90 minutes (approx.)
19 Reviews
Explore Bermuda's diverse marine ecosystem on a kayaking eco-tour! Enjoy a fully narrated tour along the island's shoreline and keep an eye out for the diverse ... Read more
Location: Bermuda
Duration: 3 hours 30 minutes (approx.)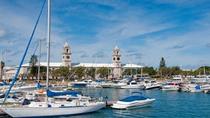 17 Reviews
Taste some of Bermuda's local rum on this 1.5-hour rum cruise! Sip on local rum while learning about the history and culture of the island. Try Bermuda's ... Read more
Location: Bermuda
Duration: 90 minutes (approx.)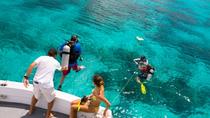 3 Reviews
Immerse yourself in some of the world's best scuba diving on this 4-hour, 2-tank scuba dive trip in Bermuda's crystal waters! Whether you're a newly certified ... Read more
Location: Bermuda
Duration: 4 hours (approx.)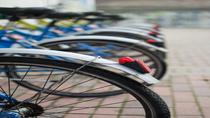 10 Reviews
While you're in port in Bermuda, combine outdoor activity with island history on this unique bike tour along the famous Bermuda Railway Trail, used by the ... Read more
Location: Bermuda
Duration: 3 hours 30 minutes (approx.)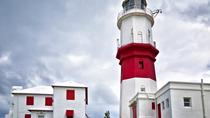 2 Reviews
Discover Bermuda's natural beauty on a full-day outdoorsy sightseeing tour that will have you walking through caves, snorkeling above a reef and standing on ... Read more
Location: Bermuda
Duration: 7 hours (approx.)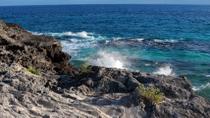 6 Reviews
Enjoy seeing the sights of St George's on this half-day tour on the island of Bermuda! Take a guided visit of Tucker's Town, Spittal Pond, Palm Groves Garden ... Read more
Location: Bermuda
Duration: 4 hours (approx.)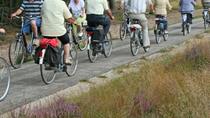 3 Reviews
Combine sport with island history on this unique bike tour along the famous Bermuda Railway Trail, used by the Bermuda Railway in the 1930s and '40s. Get ... Read more
Location: Bermuda
Duration: 3 hours 30 minutes (approx.)