Bermuda's beaches are the jewels in the crown of this lovely holiday island. The sand is an extraordinary pinky white, gently lapped by water of turquoise blue. There are so many gorgeous beaches to choose from, and here's just a taste of the best.

Horseshoe Bay
Horseshoe Bay is often dubbed Bermuda's best beach, and for good reason. It's easy to get to, linked by bus 7 from Hamilton; there are great facilities, including changing rooms, showers, beach chair rental and a cafe; kids are well catered for, with the wading pool and calm shallow waves providing safe swimming; and events are held to entertain all the family, from kite-flying to sandcastle competitions. There's snorkel gear available for hire, and walking trails lead to surrounding coves like Warwick Long Bay Beach.

Elbow Beach
Near Hamilton in Paget Parish, Elbow Beach is a gently curved stretch of sand that's handy to the city and surrounding resorts. Part of the beach is private, but the public areas of crisp white sand and dunes can be enjoyed by all. There's coral reef snorkeling offshore, gentle waves for bodysurfing, and strolling vendors selling snacks and drinks.

Tobacco Bay Beach
Handy to the St. George's cruise port, and ideal for making the most of your shore time, Tobacco Bay Beach is a snorkeling and sunbathing haven. Good facilities include equipment hire, showers, snack bar and changing room.

Church Bay Beach
In Southampton Parish off the south shore, Church Bay is a small but perfectly formed stretch of sand near the ruins of a former fort. It's ideal for sun worshipping, swimming, snorkeling and relaxing, and there are snacks and drinks for sale on the beach.

Warwick Long Bay Beach
This empty stretch of pink sand is one of Bermuda's longest beaches. Secluded and tranquil, there's some great snorkeling in the tiny coves and on the surrounding reef. It's only a short walk from Horseshoe Bay, or you can canter here on horseback. The waves can become quite choppy, so it's not a swimming beach for kids, though the nearby playground provides alternative fun.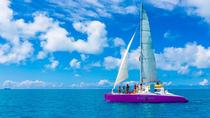 47 Reviews
Get the most out of your time in Bermuda with a 3.5-hour sail on a pink catamaran. Your captain makes for a fun guide as he regales you with intriguing ... Read more
Location: Bermuda
Duration: 3 hours 30 minutes (approx.)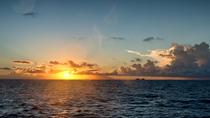 13 Reviews
Grab a Rum Swizzle cocktail from our on board Cash Bar to settle your nerves as you board this night time cruise and head into the notorious Bermuda Triangle. ... Read more
Location: , Bermuda
Duration: 90 minutes (approx.)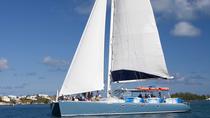 37 Reviews
Spend an afternoon on the water during this Bermuda catamaran and snorkeling cruise. Feel the sea breeze on your face as you sail through Bermuda's turquoise ... Read more
Location: Bermuda
Duration: 3 hours (approx.)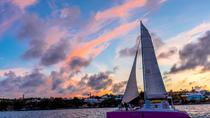 31 Reviews
Start a night out in Bermuda the right way with a 1.5-hour sunset cocktail cruise aboard a 50-foot catamaran. Sunsets in paradise are always great, but they're ... Read more
Location: Bermuda
Duration: 90 minutes (approx.)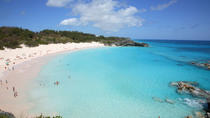 12 Reviews
A glass bottom boat cruise is the best way to see Bermuda from above and below the water! Enjoy an informative and entertaining coastal sightseeing cruise with ... Read more
Location: , Bermuda
Duration: 90 minutes (approx.)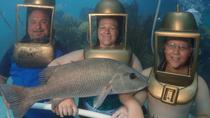 11 Reviews
Enjoy an awesome and interactive underwater eco-tour wearing Hartley diving helmets. Just walk, breathe and smile. Easier than snorkeling, yet more interactive ... Read more
Location: Bermuda
Duration: 3 hours 30 minutes (approx.)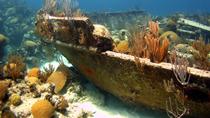 2 Reviews
Experience why Bermuda has been voted the "Shipwreck Capital of the Atlantic." Snorkel over Bermuda's most valuable treasure, a vibrant coral reef, as ... Read more
Location: , Bermuda
Duration: 3 hours (approx.)
19 Reviews
Explore Bermuda's diverse marine ecosystem on a kayaking eco-tour! Enjoy a fully narrated tour along the island's shoreline and keep an eye out for the diverse ... Read more
Location: Bermuda
Duration: 3 hours 30 minutes (approx.)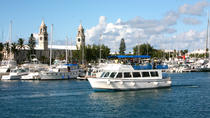 2 Reviews
Cruise along the shoreline, view charming, pastel-colored, colonial homes steeped in history and sneak a peek at the exclusive neighborhood known as ... Read more
Location: King's Wharf, Bermuda
Duration: 2 hours (approx.)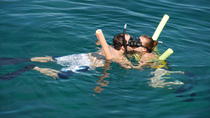 1 Review
This shoreline cruise takes you to the pristine sea gardens and the shipwreck of the 'Vixen,' a fantastic habitat for a variety of marine life. The boat will ... Read more
Location: , Bermuda
Duration: 3 hours (approx.)