Often called Kailua-Kona, and referring to the western Kona Coast district as a whole, Kona is on the leeward (dry and sunny) side of the Big Island. The Kona Coast is the Big Island's vacation central, with good weather, watersports, great ...
Tours & Tickets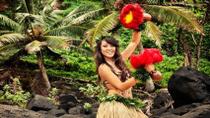 86 Reviews
Take a journey through the South Pacific's legends and legacies, and enjoy an evening of Big Island luau feasting, music and dance. The Kona Coast's ... Read more
Location: Kona, Hawaii
Duration: 3 hours (approx.)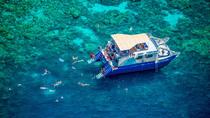 18 Reviews
Cruise the Kona Coast and enjoy a morning frolicking in the warm Hawaiian waters. Snorkel equipment is available for use and expert instruction makes the ... Read more
Location: Kona, Hawaii
Duration: 4 hours 30 minutes (approx.)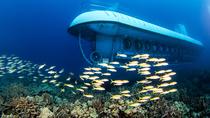 31 Reviews
Dive beneath the sea on Kona Submarine tours! An Atlantis Kona adventure in a Big Island submarine is the best way to experience Hawaii's magical ocean world.
Location: Kona, Hawaii
Duration: 60 minutes (approx.)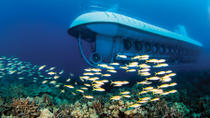 28 Reviews
Discover two of Kona's most popular attractions at one great price! Explore Hawaii's ocean world aboard a Big Island submarine, then experience Hawaiian ... Read more
Location: Kona, Hawaii
Duration: 4 hours 30 minutes (approx.)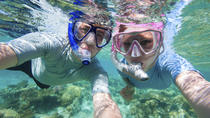 9 Reviews
Experience the beauty of the Kona Coast at picturesque Kealakekua Bay on an afternoon snorkel cruise. With equipment onboard and expert instruction available, ... Read more
Location: Kona, Hawaii
Duration: 3 hours 30 minutes (approx.)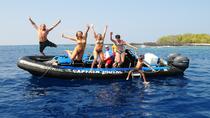 46 Reviews
Skim across the waves on an exciting Big Island Zodiac tour to Kealakekua Bay, site of the Captain Cook monument and Hawaii's finest marine sanctuary. Snorkel ... Read more
Location: Kona, Hawaii
Duration: 4-5 hours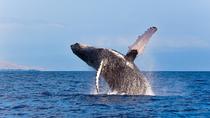 20 Reviews
The experience of watching 40 foot (12 meter) whales from a 24 foot (7 meter) Zodiac raft is something you'll never forget! Following Hawaiian Marine Park ... Read more
Location: Kona, Hawaii
Duration: 3 hours (approx.)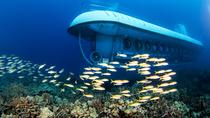 13 Reviews
Combine two of Kona's most popular attractions at one great price! Explore Hawaii's ocean world on a Kona submarine tour, then experience Hawaiian culture at ... Read more
Location: Kona, Hawaii
Duration: 5 hours (approx.)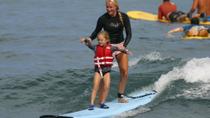 3 Reviews
You never forget your first wave, as surfing enthusiasts in Hawaii are prone to say, so make sure your first wave is a good one with a small-group surf lesson ... Read more
Location: Kona, Hawaii
Duration: 2 hours (approx.)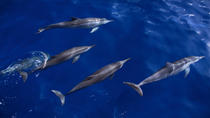 4 Reviews
Combine two amazing Big Island experiences with this submarine adventure and snorkel cruise in Kona. On your submarine tour, discover Hawaii's tropical ... Read more
Location: Kona, Hawaii
Duration: 5 hours (approx.)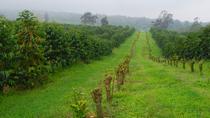 4 Reviews
Join the Kona Coffee and Craters Tour for a Big Island off road climb up the cool and misty slopes of Hualalai volcano. Pinzgauers carry you up to 6,000 feet ... Read more
Location: Kona, Hawaii
Duration: 7 hours (approx.)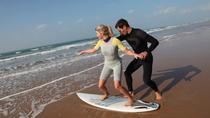 1 Review
Do as the Hawaiians do by learning how to surf! Whether you're a total novice or have some past experience, this private surf lesson in Kona provides ... Read more
Location: Kona, Hawaii
Duration: 2 hours (approx.)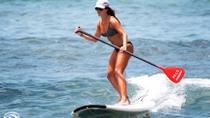 1 Review
Enhance your Hawaiian vacation with a stand-up paddleboard lesson in Kona! Stand-up paddleboarding (or SUP) originated in Hawaii and is a great way to enjoy ... Read more
Location: Kona, Hawaii
Duration: 2 hours (approx.)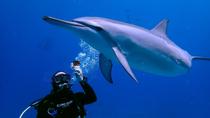 Enjoy two morning dives at two different locations in Kona, Hawaii's pristine waters where you may see endemic tropical fish, view the many formations made by ... Read more
Location: Kailua-Kona, Hawaii
Duration: 5 hours (approx.)