264 Reviews
Address:

Kuakini Highway, Kailua Kona 96740, USA

Admission:

Free
Often called Kailua-Kona, and referring to the western Kona Coast district as a whole, Kona is on the leeward (dry and sunny) side of the Big Island.
The Kona Coast is the Big Island's vacation central, with good weather, watersports, great beaches, Hawaiian temples, museums, restaurants and shops. The annual Ironman Triathlon is held here in October.
While you're here, sample the local Kona coffee, follow the scenic oceanfront drive to Kailua Pier, visit the former royal palaces of Kamakahonu and Hulihee, and drop into Hawaii's first church.
Practical Info
Kona is on Kailua Bay on the island's west coast. State Highway 11 connects it to other towns on the island.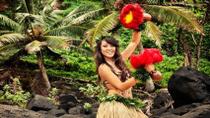 86 Reviews
Take a journey through the South Pacific's legends and legacies, and enjoy an evening of Big Island luau feasting, music and dance. The Kona Coast's ... Read more
Location: Kona, Hawaii
Duration: 3 hours (approx.)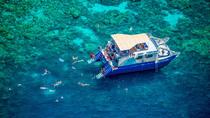 18 Reviews
Cruise the Kona Coast and enjoy a morning frolicking in the warm Hawaiian waters. Snorkel equipment is available for use and expert instruction makes the ... Read more
Location: Kona, Hawaii
Duration: 4 hours 30 minutes (approx.)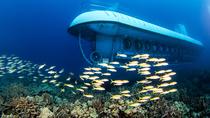 31 Reviews
Dive beneath the sea on Kona Submarine tours! An Atlantis Kona adventure in a Big Island submarine is the best way to experience Hawaii's magical ocean world.
Location: Kona, Hawaii
Duration: 60 minutes (approx.)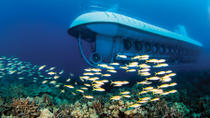 28 Reviews
Discover two of Kona's most popular attractions at one great price! Explore Hawaii's ocean world aboard a Big Island submarine, then experience Hawaiian ... Read more
Location: Kona, Hawaii
Duration: 4 hours 30 minutes (approx.)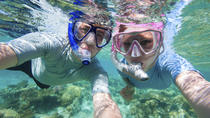 9 Reviews
Experience the beauty of the Kona Coast at picturesque Kealakekua Bay on an afternoon snorkel cruise. With equipment onboard and expert instruction available, ... Read more
Location: Kona, Hawaii
Duration: 3 hours 30 minutes (approx.)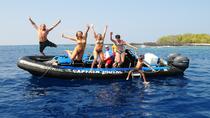 46 Reviews
Skim across the waves on an exciting Big Island Zodiac tour to Kealakekua Bay, site of the Captain Cook monument and Hawaii's finest marine sanctuary. Snorkel ... Read more
Location: Kona, Hawaii
Duration: 4-5 hours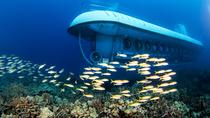 13 Reviews
Combine two of Kona's most popular attractions at one great price! Explore Hawaii's ocean world on a Kona submarine tour, then experience Hawaiian culture at ... Read more
Location: Kona, Hawaii
Duration: 5 hours (approx.)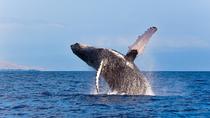 20 Reviews
The experience of watching 40 foot (12 meter) whales from a 24 foot (7 meter) Zodiac raft is something you'll never forget! Following Hawaiian Marine Park ... Read more
Location: Kona, Hawaii
Duration: 3 hours (approx.)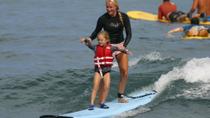 3 Reviews
You never forget your first wave, as surfing enthusiasts in Hawaii are prone to say, so make sure your first wave is a good one with a small-group surf lesson ... Read more
Location: Kona, Hawaii
Duration: 2 hours (approx.)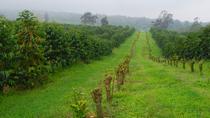 4 Reviews
Join the Kona Coffee and Craters Tour for a Big Island off road climb up the cool and misty slopes of Hualalai volcano. Pinzgauers carry you up to 6,000 feet ... Read more
Location: Kona, Hawaii
Duration: 7 hours (approx.)