There's little more iconic than the image of a sheer mountain cliff surrounded by sea, its verdant flora overtaking the whole of the mountainside, greenery everywhere save for a little gap in the vegetation from which spouts a mighty torrent of water. If this is Hawaii as you think of it, and waterfalls your idea of majesty, then you're in luck, because no matter what island you're on, Hawaii has got the landscape and rainfall perfect for (and ripe with) those mighty waters.
With rugged, mountainous terrain, exotic flora and fauna, and a stunning natural landscape like something out of the Mesozoic, a trek through the rainforests of Maui is sure to be a singular pleasure. And while Maui is one of the most beautiful destinations in the world, its back trails can be hard to find or confusing for first-time visitors. Consider familiarizing yourself with your host island with a Maui Waterfalls guided hike. Or physically immerse yourself in a sporty snorkel and kayak adventure to see those cascading falls up-close and personal.
Kauai is perhaps Hawaii's most pristine island, so if you find yourself here,  take advantage with a Kauai Falls hike, or a explore this stunning natural landscape a little more in-depth by both kayak and mountainous trek.
Oahu's waterfalls aren't to be missed, and a small group tour is a good option because it allows for a more intimate experience, and the ability to level questions at your lively and informative guide.
Or if you're feeling like being pampered (you're on vacation, after all), consider taking to the skies on a Big Island Helicopter Tour. You'll be given a bird's eye view of the island, its slowly erupting volcano and its sluggish but fiery lava flow, before whisking over verdant tropical rainforests and monumental waterfalls (the Big Island has some of the best).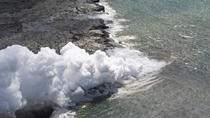 112 Reviews
This Big Island helicopter adventure will show you the best of Hawaii – volcanoes and waterfalls – from the air! Starting from Hilo, you'll ... Read more
Location: Hilo, Hawaii
Duration: 45 minutes (approx.)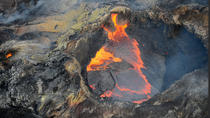 61 Reviews
Get breathtaking views of Hawaii from the air! On this deluxe, two-hour helicopter tour of the Big Island, you'll take off from Kona and fly above ... Read more
Location: Kona, Hawaii
Duration: 100-120 minutes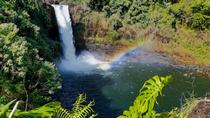 20 Reviews
See three of the Big Island's famous waterfalls — Hiilawe Falls, Akaka Falls and Rainbow Falls — on this tour to the Waipio Valley and Hamakua Coast. Discover ... Read more
Location: Hawaii, Hawaii
Duration: 9 hours (approx.)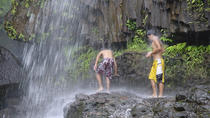 12 Reviews
Experience the Hawaiian beauty of the Kohala Waterfalls on this small group Kohala Waterfalls adventure tour. Drive along the Kona coastline and explore the ... Read more
Location: Kona, Hawaii
Duration: 8 hours (approx.)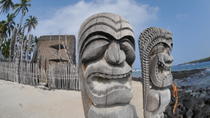 3 Reviews
Capture Hawaii's amazing landscapes on a photo tour with a private photography guide. One of the most biologically diverse places on Earth, the Big ... Read more
Location: Kona, Hawaii
Duration: Varies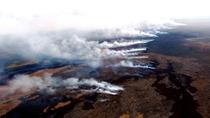 18 Reviews
Combine two exciting activities into one tour with this Big Island Super Saver! You'll start with either a 2-hour or 45-minute helicopter flight (depending on ... Read more
Location: Waikoloa Village, Hawaii
Duration: Hilo Tour is 6 hours / Kona tour is 10 hours