The Big Island packs a big punch in terms of things to see, and the dry, sunny climate of Kona makes it a popular base for exploring the island. From volcanic peaks and lush valleys to island circumnavigations, here are the best day trips from Kailua-Kona.
Volcanoes National Park
Hawaii's youngest island still has three active volcanoes, and one of the best places to learn about volcanic activity—and witness it firsthand—is at Hawaii Volcanoes National Park. On a guided tour to this popular Big Island attraction, visitors might find themselves strolling with sea turtles on a black sand beach, standing inside a lava tube, or watching the glow of lava inside Halemaumau Crater from the Jaggar Museum observation area.
Waipio Valley
The famously steep Waipio Valley boasts spectacular lookouts, cliffs a thousand feet high, plummeting waterfalls, and a rich history. To experience this magical place on the northern Hamakua Coast, ride an ATV through the Valley of Kings to see Hawaii's tallest single-fall waterfall and the longest black sand beach in the state. Or opt to see the valley from above on a helicopter tour of the island.
Mauna Kea
If you want to throw snowballs in the morning and build a sandcastle at sunset, plan a day trip to the summit of Mauna Kea. Topping out at 13,796 feet (4,205 meters), the peak is Hawaii's highest point and home to an observatory offering some of the best stargazing in the archipelago. Day trippers can choose between morning or evening tours, which include transportation in a (required) four-wheel drive vehicle.
Circle Island Tours
For time-crunched travelers, it's possible to see all of the Big Island's highlights in one long day on a circle-island tour from Kona. Stops along the way might include Volcanoes National Park, Akaka and Rainbow Falls, Punalu'u Black Sand Beach, and one of the coffee farms in the cool uplands of the Kona coffee belt.
Pearl Harbor on Oahu
Travelers based on the Big Island shouldn't miss out on one of Hawaii's top attractions, Pearl Harbor. On a day trip to Oahu from Kona, visit the site of the Japanese attack that thrust the country into World War II. Stand above the sunken remains of the USS Arizona and climb aboard the USS Missouri. See other notable Honolulu attractions, like Iolani Palace, Kawaiahao Church, and Punchbowl National Cemetery before returning to the Kona coast.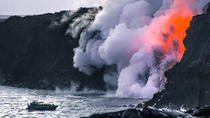 206 Reviews
See the Big Island of Hawaii's stunning beauty on a full-day Grand Circle tour. On the Grand Circle Island Adventure, you'll visit Volcanoes National Park and ... Read more
Location: Kona, Hawaii
Duration: 11 hours 30 minutes (approx.)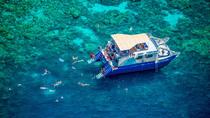 35 Reviews
Cruise the Kona Coast and enjoy a morning frolicking in the warm Hawaiian waters. Snorkel equipment is available for use and expert instruction makes the ... Read more
Location: Kona, Hawaii
Duration: 4 hours 30 minutes (approx.)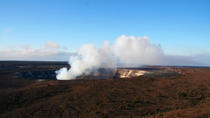 69 Reviews
Journey to the Big Island's Hawaii Volcanoes National Park from Kona or Waikoloa on this exciting day trip, complete with your own personal iPad to use ... Read more
Location: Kona, Hawaii
Duration: 12 hours (approx.)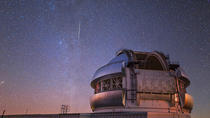 176 Reviews
Head to the Mauna Kea Observatory, nestled high in the mountains of the Big Island, and experience an intriguing and provocative journey through space and ... Read more
Location: Kona, Hawaii
Duration: 8 hours (approx.)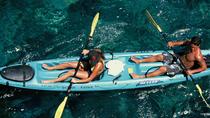 51 Reviews
Surround yourself with beautiful scenery, dolphins and the occasional humpback whale as you paddle a kayak in picturesque Kealakekua Bay! This narrated Big ... Read more
Location: Honalo, Hawaii
Duration: Flexible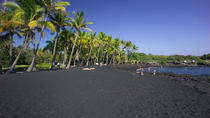 355 Reviews
This 10-11 hour nature tour offers an in-depth look at Hawaii's youngest and largest island. Explore the diverse landscape and natural wonders, including visit ... Read more
Location: Hawaii, Hawaii
Duration: 11 hours (approx.)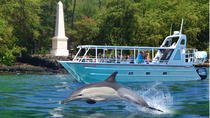 27 Reviews
Cruise coastline and explore sea caves and other historical areas where ancient Hawaiians made history and created legends that are still being told to ... Read more
Location: Kailua-Kona, Hawaii
Duration: 4 hours (approx.)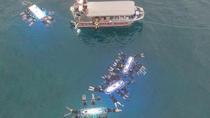 89 Reviews
A must do while in Hawaii! It's a lifetime opportunity to see up close manta rays feeding and interacting with other ocean creatures under the neon lights. ... Read more
Location: Kailua-Kona, Hawaii
Duration: 2.5 to 3 hrs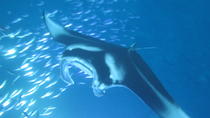 6 Reviews
Manta Rays are gentle giants with no teeth, barbs, or stingers. They put on a graceful ballet almost every night as they filter feed on plankton that naturally ... Read more
Location: Kailua-Kona, Hawaii
Duration: 4 hours (approx.)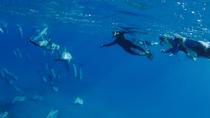 6 passengers max, no crowds! Snorkel with wild dolphins & snorkel at a coral reef. Food, drinks & gear are free.
Location: Kailua-Kona, Hawaii
Duration: 3 to 4 hrs