Many of the tours from Kona, as visitors to Hawaii's Big Island might expect, focus on activities found along the Kona coast of Hawaii's Big Island. That being said, one of the largest visitor draws on the island—Hawaii Volcanoes National Park—is located clear on the other side of the island and entails multiple hours of drive-time to get there.  Nevertheless, for those Kona-based travelers hoping to get a glimpse of Madame Pele in action (the Hawaiian goddess of volcanoes), there are tours from Kona which offer full day excursions over to the hot and bubbly side of the island for a look at Kilauea volcano—the most consistently active volcano on Earth.
For those Big Island visitors looking to stay a little closer to home, however, there are plenty of other tours from Kona ready to be explored just outside of town. Feel the excitement of snorkeling with manta rays on a night dive or sailing past a pod of Hawaiian spinner dolphins off of Kealakekua Bay. Voyage past the birthplace of King Kamehameha to remote valleys and hiking trails to cool off beneath a secluded waterfall and see Hawaii as it once looked in the days of ancient Kings. Or, for those who relish a cup of Joe in the mornings, venture far up the slopes of extinct Hualalai volcano for a tour of Kona coffee farms and the dry uplands which gaze over the expanse of the Kona coastline.
Just because the sun has set over the Pacific horizon, however, doesn't mean the adventures have to stop there. Plenty of the tours from Kona also arrange evening luaus where you can gorge yourself on traditional Hawaiian foods such as lau lau (pork steamed in banana leaves), haupia (coconut pudding), and the love-it or hate-it taro root known as poi. If you decide to go for the poi, do as the locals do and eat it by scooping with two fingers! In the meantime, sit back and enjoy the cultural performance of Polynesian dancers and musicians, sip on a tropical mai-tai, and consider if there are any other tours from Kona you might be able to fit into your plans for the next day.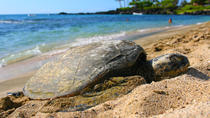 182 Reviews
See the Big Island of Hawaii's stunning beauty on a full-day Grand Circle tour. On the Grand Circle Island Adventure, you'll visit Volcanoes National Park and ... Read more
Location: Kona, Hawaii
Duration: 11 hours 30 minutes (approx.)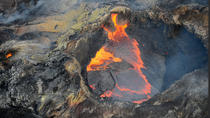 61 Reviews
Get breathtaking views of Hawaii from the air! On this deluxe, two-hour helicopter tour of the Big Island, you'll take off from Kona and fly above ... Read more
Location: Kona, Hawaii
Duration: 100-120 minutes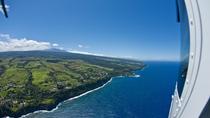 30 Reviews
This exclusive Big Island helicopter tour includes not only wonderful views of Hawaii's famous volcanoes, but also a private landing in a secluded ... Read more
Location: Kona, Hawaii
Duration: 3 hours (approx.)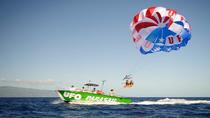 21 Reviews
Soar above the beautiful waters of Hawaii on this exciting Big Island parasailing adventure! Admire incredible views of the Kona Coast as you glide through ... Read more
Location: Kona, Hawaii
Duration: 60 minutes (approx.)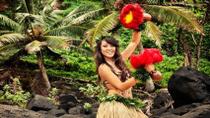 87 Reviews
Take a journey through the South Pacific's legends and legacies, and enjoy an evening of Big Island luau feasting, music and dance. The Kona Coast's ... Read more
Location: Kona, Hawaii
Duration: 3 hours (approx.)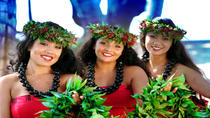 119 Reviews
Experience the essence of Hawaii and the Polynesian Islands during this Island Breeze Luau! Located in the heart of Kailua-Kona on the Big Island, this luau ... Read more
Location: Kona, Hawaii
Duration: 3.5 hours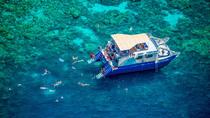 20 Reviews
Cruise the Kona Coast and enjoy a morning frolicking in the warm Hawaiian waters. Snorkel equipment is available for use and expert instruction makes the ... Read more
Location: Kona, Hawaii
Duration: 4 hours 30 minutes (approx.)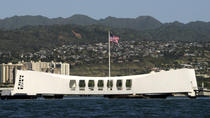 55 Reviews
This historic Oahu Day Trip from the Big Island to Pearl Harbor Hawaii takes you on a patriotic journey from the site of the Japanese attack on Pearl Harbor to ... Read more
Location: Kona, Hawaii
Duration: 14 hours (approx.)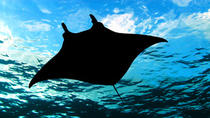 83 Reviews
The manta ray night snorkel was voted "one of the top 10 things to do in your life" by the Travel Channel! Experience the Kona manta ray snorkel ... Read more
Location: Kona, Hawaii
Duration: 90 minutes (approx.)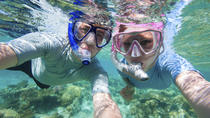 11 Reviews
Experience the beauty of the Kona Coast at picturesque Kealakekua Bay on an afternoon snorkel cruise. With equipment onboard and expert instruction available, ... Read more
Location: Kona, Hawaii
Duration: 3 hours 30 minutes (approx.)