Volcanoes not only created the amazing mountains, valleys and waterfalls of Hawaii, they also allowed magnificent tropical plants to flourish in the mineral-rich soil. On the Big Island of Hawaii, these fiery outcrops continue to work their magic: three of the island's five volcanoes are still active, including Mauna Loa, the world's largest.

There are numerous ways to observe the island's great geothermal wonders. Join a biking tour and let off some steam as you watch Mother Nature doing the same. Start at the active crater of Kilauea Volcano and follow it all the way to the sea. There's also time for a stop at the Volcano Winery, where you can see (or rather taste) how this unique terrain affects wine.

To cover even more territory, head off from Kailua-Kona as part of a small group on a comprehensive day-long tour through Hawaii Volcanoes National Park, Hawaii's number one attraction, as well as other highlights of the island. Or set out a little later and explore two of the island's peaks, Mauna Kea and Mauna Loa, and then witness the fiery lava flowing into the sea against a spectacular tropical sunset.

But if you really want to see everything the shifting, bubbling, fizzing landscape has to offer, take to the skies with a once-in-a-lifetime helicopter tour. From Hilo, take an hour-long flight over the Circle of Fire, where molten rock glowers red and hisses with steam. You'll also see dramatic black sand beaches and some of Hawaii's world-famous waterfalls amid lush green jungles.

If that somehow isn't enough, the only thing for it is to take the ultimate experience: a two-hour ride around the Big Island, taking in volcanic highlights and the island's stunning valleys and soaring mountains.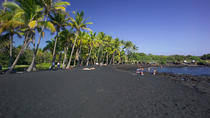 336 Reviews
This 10-11 hour nature tour offers an in-depth look at Hawaii's youngest and largest island. Explore the diverse landscape and natural wonders, including ... Read more
Location: Hawaii, Hawaii
Duration: 11 hours (approx.)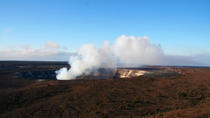 68 Reviews
Journey to the Big Island's Hawaii Volcanoes National Park from Kona or Waikoloa on this exciting day trip, complete with your own personal iPad to use ... Read more
Location: Kona, Hawaii
Duration: 12 hours (approx.)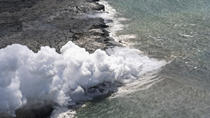 124 Reviews
This Big Island helicopter adventure will show you the best of Hawaii – volcanoes and waterfalls – from the air! Starting from Hilo, you'll journey over miles ... Read more
Location: Hilo, Hawaii
Duration: 45 minutes (approx.)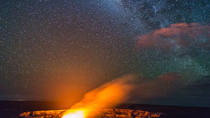 25 Reviews
Discover sea turtles at a rare black sand beach and uncover majestic waterfalls Visit must-see spots within Hawaii Volcanoes National Park including scenic ... Read more
Location: Kailua-Kona, Hawaii
Duration: 12 hours (approx.)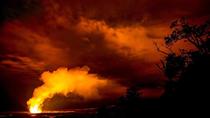 85 Reviews
This first-class tour showcases the raw nature of the active volcano-Kilauea. Journey through the middle of the island on the brand new Saddle Road. The views ... Read more
Location: Kailua-Kona, Hawaii
Duration: 12 hours (approx.)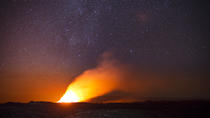 424 Reviews
Discover the sights of the Big Island on this guided day trip from Oahu. Inside Hawaii Volcanoes National Park, a UNESCO-listed site, hike along a crater rim, ... Read more
Location: Waikiki, Oahu
Duration: 15 hours (approx.)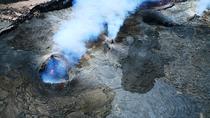 93 Reviews
Feel a Hawaiian volcano's heat radiate from its crater as you experience live volcanic activity up close, with nothing between you and the lava! An open-door ... Read more
Location: Hilo, Hawaii
Duration: 50 minutes (approx.)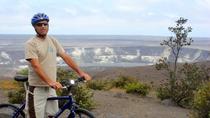 67 Reviews
Join a guided Kilauea Volcano bike tour in the Hawaii Volcano National Park. You'll explore Kilauea Volcano, from its summit to the sea, as you bike down this ... Read more
Location: Hilo, Hawaii
Duration: 4 - 5 hours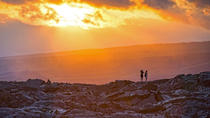 66 Reviews
See the lava fields on a comprehensive, full-day Big Island Hawaii Volcano tour. You'll explore Hawaii Volcano National Park, Kilauea Volcano and Big Island of ... Read more
Location: Hilo, Hawaii
Duration: 9 hours 30 minutes (approx.)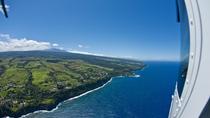 31 Reviews
This exclusive Big Island helicopter tour includes not only wonderful views of Hawaii's famous volcanoes, but also a private landing in a secluded location so ... Read more
Location: Kona, Hawaii
Duration: 3 hours (approx.)