While the vast majority of Bogota's tourist attractions are in the Candelaria, the city's historic center, nightlife in this hipster stronghold may disappoint travelers with more sophisticated tastes. (And the neighborhood does get a bit sketchy after dark.)
Most capitalenos migrate north for the evening, to the city's more upscale entertainment districts. The Zona Rosa and surrounding neighborhoods boast Bogota's best restaurants, hottest clubs, coolest bars and most exclusive shopping. Best of all they are relatively safe to walk around well into the wee hours. This is also where you'll find most of Bogota's best hotels, so there's a good chance you're staying in the area anyway.
If not, note that the Candelaria is a solid 45-minute, COP$10,000 (US$6) cab ride from the Zona Rosa, and not all taxi drivers are willing to make the run. It's worth calling ahead to find willing cab.
Zona Rosa
You'll find Bogota's plush "Pink Zone" amidst the glittering malls and soaring skyscrapers roughly between Calles 79 and 85 and Carreras 11 and 15. This is the capital's most exclusive shopping district—Versace, Louis Vuitton, Bulgari and so on—and home to some of the city's best restaurants.
You're here for the nightlife, which ranges from cozy pubs serving handcrafted brews like the laid-back Bogota Beer Company, to trendy dance clubs that go all night long. Dress to impress and expect to pay a steep a cover if you're headed to hot spots like Penthouse, Alma or Dlirio. Ask around about live music, or head to Salome Pagana for spicy salsa dancing.
Zona T
This sparkling new pedestrian district, located at Calle 82 and Carrera 11, is fast becoming the go-to spot to see and be seen thanks to its bistro-style seating that spills stylishly onto the sidewalks. The restaurant- and cafe-lined promenade is bookended by upscale malls, including Centro Andino, with all the top international designers and a great selection of Colombian-made leather footwear, and El Retiro, home of Andres Carne de Res, an artsy institution serving quality classic Colombian cuisine alongside live music and dancing until 3am.
Zona G
A twenty-minute walk south of the Zona Rosa is Bogota's Zona G (pronounced "Zona Hey"), or Gourmet District. This concentration of excellent restaurants is wrapped around pretty Parque 93, between Carreras 5 and 7 and Calles 71 and 79, offering a sleek selection of eateries for almost every budget. Budget travelers can enjoy the scene over tasty crepes or sandwiches, while luxury lovers could book a table at world-famous Astrid and Gaston. No matter what you choose, you're almost guaranteed a great meal in this competitive neighborhood. Zona G is also home to several popular, perhaps quirky, nightspots like trendy 6L6, with live music and DJs, or laid-back El Sitio, providing more of a lounge atmosphere.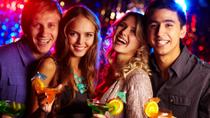 3 Reviews
Set off for a 5-hour experience at Andrés Carne de Res, a world-famous venue outside Bogotá! Locals and savvy visitors eat, drink, and dance the ... Read more
Location: Bogotá, Colombia
Duration: 5 hours (approx.)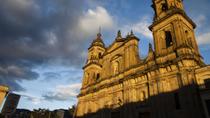 11 Reviews
Get to know colonial Bogotá on a half-day city sightseeing tour! Stroll through the charming streets of La Candelaria, noting the contrast with the city's ... Read more
Location: Bogotá, Colombia
Duration: 4 hours (approx.)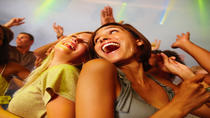 Experience Bogotá's nightlife on this guided club crawl! Visit northern Bogotá's trendy nightclubs and enjoy a complimentary round of beers and a ... Read more
Location: Bogotá, Colombia
Duration: 5 hours (approx.)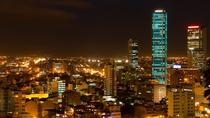 5 Reviews
Discover the city of Bogotá at night on this sightseeing tour! See the city lights of Colombia's capital as you travel around the city with your ... Read more
Location: Bogotá, Colombia
Duration: 5 hours (approx.)