Bologna is often overlooked by tourists in favor of some of the nearby cities, such as Florence and Venice, but it's a city that has a vast range of exciting activities to do. Bologna is Italy's food capital, so there's no chance of going hungry as you tuck into pastas, cheeses and mortadella (Italian sausage). Since being named the European City of Culture in 2000, large amounts of money have been spent on the city to give it the glowing cultural scene it has now.

Day 1: Walking Tours

As well as the food and contemporary culture, Bologna is also a city which is rich in history and a great way to soak it all up is by getting a private tour guide to show you the sights. These tours can be tailored to your specifications if there are particular sights you wish to see, including Palazzo Accursio, Palazzo del Protesta, the Sala Borsa, Palazzo re Enzo and the famous Fountain of Neptune which dates back to the 16th century. So why not take to the streets and see the city that inspired Shelley and Goethe to write? 

Day 2: Food and Wine

Sample the great food that Bologna has to offer on this great tour. Your guide will take you to an ancient market, followed by a bakery, a pasta factory (where you see how tortellini and tagliatelle is made) and will finish at the traditional chocolate maker where solid chocolate was first invented. If your taste buds still haven't been satisfied then enjoy the wine and cheese tour, which takes you out to Italian countryside to taste local wines, see vinegar being made and also see the production of Parmigiano Reggiano cheese.  

Day 3: Red Light District Tour

Up until 1958 brothels were still legal in Bologna, so take your time to see some of the brothels and bordellos of both medieval and more recent history. This tour takes in via Fregatette and via Delle Oche and can be an entertaining and eye-opening day for the open minded traveler.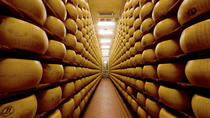 15 Reviews
From tempting pasta to rich, nutty Parmesan, taste the Emilia Romagna region's finest gourmet products on a private half- or full-day food tour from Parma or ... Read more
Location: Bologna, Italy
Duration: 7 hours (approx.)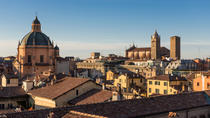 81 Reviews
Visit medieval squares and landmark churches on a 2-hour guided walking tour of Bologna in both English and Italian. Choose from a morning or afternoon ... Read more
Location: Bologna, Italy
Duration: 2 hours (approx.)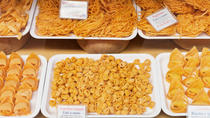 42 Reviews
Take a private guided walking tour through the medieval market of Bologna and explore the history, art and traditions of the city and its famous food. With ... Read more
Location: Bologna, Italy
Duration: 2 hours 30 minutes (approx.)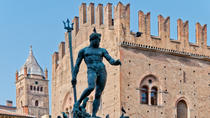 38 Reviews
Explore Bologna's untouched medieval center in style on a private walking tour with your own English-speaking guide to lead the way. You'll enjoy personalized ... Read more
Location: Bologna, Italy
Duration: 2 hours 30 minutes (approx.)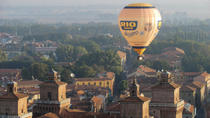 Climb aboard for a private hot air balloon flight over Italy's beautiful Emilia-Romagna region. Float over rolling hillsides and valleys dotted with vineyards ... Read more
Location: Bologna, Italy
Duration: 3 hours (approx.)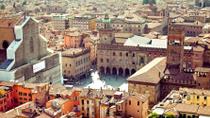 2 Reviews
Open your mind and experience the other side of Bologna's history on this private walking tour through Bologna. Brothels and Bordellos were legal in Italy ... Read more
Location: Bologna, Italy
Duration: 2 hours 30 minutes (approx.)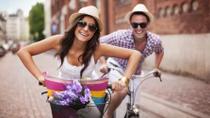 4 Reviews
This private cycling and sightseeing tour explores Bologna with the freedom of a bicycle. See some of the most important buildings in the city such as Palazzo ... Read more
Location: Bologna, Italy
Duration: 2 hours (approx.)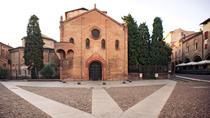 Delve into Bologna's Romanesque, Gothic and Baroque churches on your private guided tour examining the history, artwork and architectural features associated ... Read more
Location: Bologna, Italy
Duration: 2 hours 30 minutes (approx.)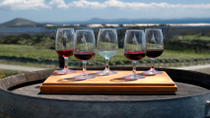 4 Reviews
Take your taste buds on a trip to remember through Bologna on this private gastronomy tour. You'll enjoy personalized attention from your English-speaking ... Read more
Location: Bologna, Italy
Duration: 6 hours (approx.)