Italians are fiercely proud of their culinary prowess and with good reason. It's widely known among natives and visitors alike that some of the country's best food comes from the Emilia-Romagna region, an area that lays claim to several things we take for granted as Italian staples. And of course, there's much more that doesn't quite make the export list to discover.
There are many famous ingredients that hail from the region – ingredients that are so well-known that it's hard to get a handle on how much they speak to the local flavors of a particular Italian region. One of the most famous cheeses in Italy, parmigiano-reggiano, is made in and around the city of Parma (hence the name), along with the buttery cured pork of prosciutto which has its own annual festival in the region.
The tiny town of Modena in Emilia-Romagna, just outside Bologna, produces true balsamic vinegar, and the area around Piacenza creates grana padano, a cheese similar to parmigiano-reggiano. Along with tortellini, lambrusco wine, piadina flatbread and mortadella (the origin of the processed stuff we've come to know as bologna), all of these ingredients serve as the basis for Emilia-Romagna cuisine and provide a rich menu of items to choose from.
The region's nickname isn't "The Fat" for nothing, after all. From dishes such as tortellini in brodo and tagliatelle al Bolognese to the signature lasagna, Italy is lucky to consider Emilia-Romagna a piece of its pie. If you're in the area, be on the lookout for the dish of piadina and its corresponding "Piadinerie"kiosks around busy cities, which sell only folded, grilled piadina sandwiches. For dessert, try zuppa inglese, which quite literally translates to "English soup" and is basically the Italian version of an English trifle – cake, custard, and liqueur.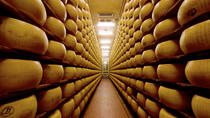 96 Reviews
Explore the province of Bologna in this full-day food tour. Indulge in degustation of Parmigiano Reggiano, prosciutto, wine and traditional balsamic vinegar. ... Read more
Location: Bologna, Italy
Duration: 9 hours (approx.)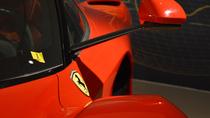 123 Reviews
Explore the culinary and motor heritage of Italy's Emilia-Romagna region on this full-day tour from Bologna. Traveling by minivan, visit producers of the ... Read more
Location: Bologna, Italy
Duration: 8 hours (approx.)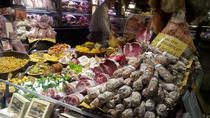 34 Reviews
Explore one of Bologna's oldest food markets with an insider and visit the most traditional food shops. Learn about the history, culture, architecture, that ... Read more
Location: Bologna, Italy
Duration: 3 hours 30 minutes (approx.)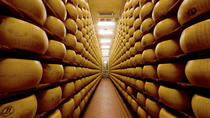 14 Reviews
From tempting pasta to rich, nutty Parmesan, taste the Emilia Romagna region's finest gourmet products on a private half- or full-day food tour from Parma or ... Read more
Location: Bologna, Italy
Duration: 5 or 7 hours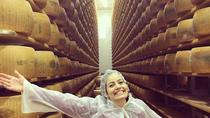 14 Reviews
If you have a passion for food and wine and a craving to learn, you've come to the right place. Come and experience the finest Italian products all in 1 day! ... Read more
Location: Bologna, Italy
Duration: 8 hours (approx.)
Live like a local, escape the tourists! A walking food tour in Bologna, 6 stops at some historical shops to taste the traditional Bolognese food such as t ... Read more
Location: Bologna, Italy
Duration: 4 hours (approx.)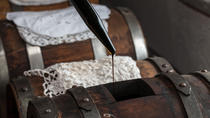 1 Review
Discover how Parmigiano Reggiano cheese and traditional balsamic vinegar are produced during this 4-hour tour.
Location: Modena, Italy
Duration: 4 hours (approx.)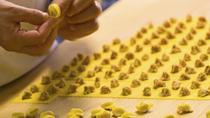 2 Reviews
Immerse yourself in the Italian culture and lifestyle and learn to cook authentic Italian recipes in a fun and relaxing atmosphere. This cooking class is ... Read more
Location: Bologna, Italy
Duration: 5 hours (approx.)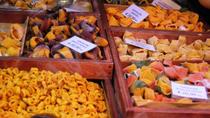 16 Reviews
Get a taste of Bologna's enviable food scene on this 2-hour walking tour around the old medieval market streets. In the company of a food-obsessed guide, ... Read more
Location: Bologna, Italy
Duration: 2 hours (approx.)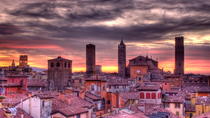 6 Reviews
Discover the old food market and learn the secrets of Bolognese cuisine at a local's home. Watch and learn all about how tortellini are prepared from a local ... Read more
Location: Bologna, Italy
Duration: 4 hours (approx.)