It's impossible to mention the name Bordeaux without thoughts of ruby red wine, so charge your glass and drink deep of the region's many charms. This lovely city on the lower Atlantic coast is a Neo-Classical beauty with pedestrianized boulevards, gorgeous architecture and a boisterous university population ensuring a lively mix of bars and cafes. Pair your choice of wine with excellent restaurants and local cuisine, and experience 'la vie en rose' in one of the premier destinations in France.

Day 1: Bordeaux in a Day

Start the day with a stroll along Bordeaux's pedestrianized shopping strip, Ste-Catherine, for window shopping at chic boutiques and breakfast in a sidewalk cafe. Then choose from art, history and culture at the city's museums, perhaps 17th century paintings at the Beaux-Arts Museum, housed in the 1770s town hall. For a primer on French taste, view exquisite gilt, porcelain and furnishings at the Museum of Decorative Arts. As the afternoon lengthens, take a stroll in Bordeaux's English-style gardens before choosing a classic French brasserie for Atlantic oysters and duck confit.

Day 2: Savoir Faire

Where better than Bordeaux to refine your palate and discover the art of pairing food and wine? Sample wine and cheese combinations in a local restaurant, or sign up for a wine course at the Maison du Vin de Bordeaux – you can choose from a two-hour class, day-long session or intensive four-day course.

Day 3: Nearby Gems

Bordeaux is surrounded by vineyards and wine villages, and the two most popular destinations for a wine-tasting day trip are Médoc and St-Émilion. Visitors to the Médoc are rewarded by classic Margaux and Saint Julien red wines, sand-dune beaches, Atlantic surf and pine forests. The vineyards surrounding medieval St-Émilion are so precious they're World Heritage listed. Take a guided tour of St-Émilion's steep village streets and subterranean catacombs, caves and cloisters, then break the ice with a fun blind wine tasting at the Maison du Vin.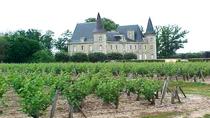 195 Reviews
Join this small-group day trip to the Saint-Emilion (and surrounding) wine-making region of France. This full-day guided excursion from Bordeaux offers ... Read more
Location: Bordeaux, France
Duration: 8 hours (approx.)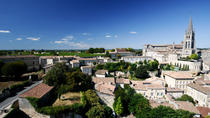 93 Reviews
Join this small-group tour from Bordeaux to discover the beautiful medieval village of St Emilion. Start the tour with a visit and wine-tasting session in a ... Read more
Location: Bordeaux, France
Duration: 4 hours (approx.)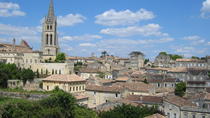 167 Reviews
Enjoy an afternoon of French wine tasting in either the Medoc or St-Emilion wine region on this small-group tour from Bordeaux. Visit two wonderful French ... Read more
Location: Bordeaux, France
Duration: 5 hours 30 minutes (approx.)
58 Reviews
Enjoy wine tastings galore with this Bordeaux Super Saver, which combines two best-selling wine tours for a discounted price. In Bordeaux, taste and learn ... Read more
Location: Bordeaux, France
Duration: 9 hours (approx.)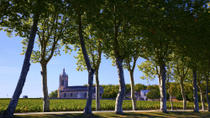 79 Reviews
Join this small-group wine tour from Bordeaux to the Médoc for a full day of scenic drives and wine tasting. The Médoc produces some of the most ... Read more
Location: Bordeaux, France
Duration: 8 hours 30 minutes (approx.)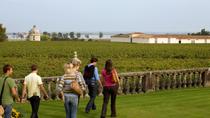 322 Reviews
Explore the cellars and vineyards of Bordeaux's wineries on this 5-hour tour, and enjoy tastings along the way. Travel into the countryside outside Bordeaux by ... Read more
Location: Bordeaux, France
Duration: 5 hours (approx.)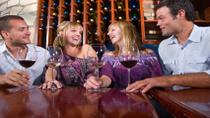 27 Reviews
On this small-group wine tour from Bordeaux, you'll enjoy scenic drives through the Médoc wine region and taste some delicious French wines! During this ... Read more
Location: Bordeaux, France
Duration: 4 hours (approx.)
Join us on an experience of a lifetime in the most beautiful wine region in the world.  Visit 2 historic chateaus, followed by tastings of their wines.  With ... Read more
Location: Bordeaux, France
Duration: 8 to 9 hrs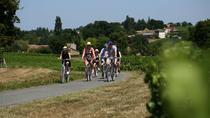 49 Reviews
Spend a day exploring the French region of St-Emilion by bike, accompanied by a friendly guide. From Bordeaux, take a train or a minivan to the UNESCO-listed ... Read more
Location: Bordeaux, France
Duration: 9 hours (approx.)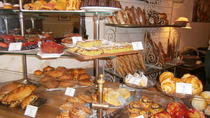 49 Reviews
Taste Bordeaux's many delights on this 4-hour gourmet food tour. Exploring the city on foot with your food-lover guide, visit well-known local shops to meet ... Read more
Location: Bordeaux, France
Duration: 4 hours (approx.)