The 1,000 square-kilometers (62 square-miles) surrounding Bordeaux is one mighty big vineyard, divided into 60 appellations with 8,500 wine growing producers called chateaux. It's mind-blowing stuff, but a day spent on the ground visiting premier vineyard estates will help you make sense of it all.

Bordeaux wines can be divided into four sub-regions, including many familiar wines we already know and love. North of the city of Bordeaux, the Médoc wine region is celebrated for its well-balanced Margaux, Pauillac and Saint Julien reds. From the southern Graves region we have sticky white dessert Sauternes and wines from the Premières Cotes de Bordeaux, including earthy Cabernet Sauvignon and Malbec reds.

The best Bordeaux AOC wines are reds from the Gironde department, including Cabernet Franc and Petit Verdot grape varieties. The fourth region, east of Bordeaux, includes St-Émilion and Pomerol, famous for its aged Petrus wines.

This varied vineyard wonderland is bordered by the Gironde Estuary and the Atlantic Ocean. It's a neatly ordered countryside of rolling hills, forests and valleys, threaded with lines of vineyards and overlooked by turreted chateaux and medieval villages with cobblestone streets.

South of Bordeaux is the timeless oyster town of Arcachon, its picturesque four quarters evocatively named for the seasons. Freshly caught oysters are served with sausages called crepinettes in this seaside town's waterfront cafes.

Perhaps one of the most enjoyable ways to discover the wine and food of the Bordeaux region is to pair food and wine with a visit to several wine-growing chateaux, a wine merchant's cellar and tasting platter lunch.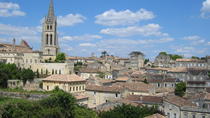 119 Reviews
Enjoy an afternoon of French wine tasting in either the Medoc or St-Emilion wine region on this small-group tour from Bordeaux. Visit two wonderful French ... Read more
Location: Bordeaux, France
Duration: 5 hours 30 minutes (approx.)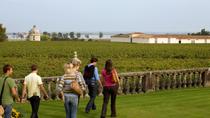 279 Reviews
Explore the cellars and vineyards of Bordeaux's wineries on this 5-hour tour, and enjoy tastings along the way. Travel into the countryside outside Bordeaux by ... Read more
Location: Bordeaux, France
Duration: 5 hours (approx.)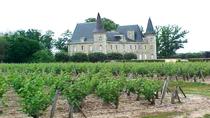 154 Reviews
Join this small-group day trip to the Saint-Emilion and Pomerol wine-making region of France. This full-day guided excursion from Bordeaux offers picturesque ... Read more
Location: Bordeaux, France
Duration: 8 hours (approx.)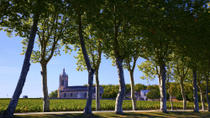 62 Reviews
Join this small-group wine tour from Bordeaux to the Médoc for a full day of scenic drives and wine tasting. The Médoc produces some of the most ... Read more
Location: Bordeaux, France
Duration: 9 hours (approx.)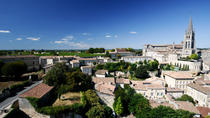 68 Reviews
Join this small-group tour from Bordeaux to discover the beautiful medieval village of St Emilion. Start the tour with a visit and wine-tasting session in a ... Read more
Location: Bordeaux, France
Duration: 4 hours 30 minutes (approx.)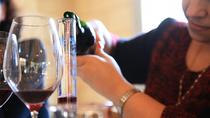 28 Reviews
Develop your knowledge and appreciation of French wine with a 2-hour small-group wine tasting and workshop in Bordeaux. Start your session with a presentation ... Read more
Location: Bordeaux, France
Duration: 2 hours (approx.)
13 Reviews
Enjoy a full day of gorgeous vineyards, stunning châteaux, fine wine and fresh oysters as you visit the Médoc wine region and the Bay of Arcachon for ... Read more
Location: Bordeaux, France
Duration: 10 hours (approx.)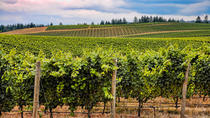 68 Reviews
Explore the vineyards that have made Bordeaux wines famous the world over on this full-day wine tour. You'll discover Bordeaux's extraordinary wine heritage ... Read more
Location: Bordeaux, France
Duration: 9 hours (approx.)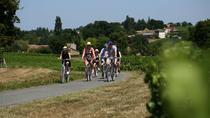 43 Reviews
Spend a day exploring the French region of St-Emilion by bike, accompanied by a friendly guide. From Bordeaux, take a train or a minivan to the UNESCO-listed ... Read more
Location: Bordeaux, France
Duration: 9 hours (approx.)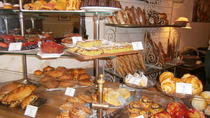 42 Reviews
Taste Bordeaux's many delights on this 4-hour gourmet food tour. Exploring the city on foot with your food-lover guide, visit well-known local shops to meet ... Read more
Location: Bordeaux, France
Duration: 4 hours (approx.)