Like Burgundy and Champagne in the north, Bordeaux ranks among France's most famous wine regions, with more than 386 square miles (1,000 square-kilometers) of vineyards and 5,000 châteaux producing about 70 million gallons of wine annually. Touring the historic wineries is the absolute top pastime of visitors to the city.
Whether you're a wine connoisseur seeking a fine vintage or a social drinker looking for an introduction to Bordeaux wine, tasting tours, workshops and vineyard walks are all part of an unmissable cultural experience. But before you go, be sure to do a little homework on the region's most famous wines.
Although you'll definitely find a wide range of whites and roses on offer, Bordeaux is most famous for its red wine, made mostly from cabernet sauvignon and merlot grapes. The region is renowned for its fruity, full-bodied reds with high levels of tannins. Of course, not all Bordeaux wines taste the same—there are 57 wine appellations and thousands of vineyards to choose from, each with its own distinctive varieties.
Northwest of Bordeaux, the Médoc region on the left bank of the Garonne is known for its full-bodied reds; the hillside vineyards of Bourg, Fronsac and Côtes de Bordeaux are known for their fruity reds; and the famous St Émilion and neighboring Pomerol boast some of the best and priciest red wines in the region, coming from a number of wine producers with the prestigious Premiers Grands Crus Classés classification. St Émilion also produces some excellent white wines, although the best dry white wines come from the vineyards of Graves-Sauternes, also renowned for their sweet white dessert wines.
39 Reviews
Enjoy wine tastings galore with this Bordeaux Super Saver, which combines two best-selling wine tours for a discounted price. In Bordeaux, taste and learn ... Read more
Location: Bordeaux, France
Duration: 9 hours (approx.)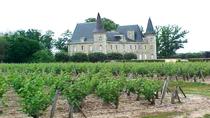 153 Reviews
Join this small-group day trip to the Saint-Emilion and Pomerol wine-making region of France. This full-day guided excursion from Bordeaux offers picturesque ... Read more
Location: Bordeaux, France
Duration: 8 hours (approx.)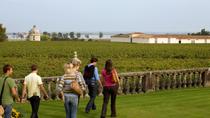 278 Reviews
Explore the cellars and vineyards of Bordeaux's wineries on this 5-hour tour, and enjoy tastings along the way. Travel into the countryside outside Bordeaux by ... Read more
Location: Bordeaux, France
Duration: 5 hours (approx.)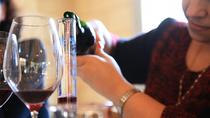 28 Reviews
Develop your knowledge and appreciation of French wine with a 2-hour small-group wine tasting and workshop in Bordeaux. Start your session with a presentation ... Read more
Location: Bordeaux, France
Duration: 2 hours (approx.)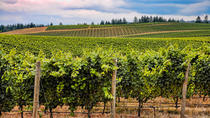 68 Reviews
Explore the vineyards that have made Bordeaux wines famous the world over on this full-day wine tour. You'll discover Bordeaux's extraordinary wine heritage ... Read more
Location: Bordeaux, France
Duration: 9 hours (approx.)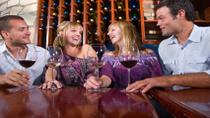 19 Reviews
On this small-group wine tour from Bordeaux, you'll enjoy scenic drives through the Médoc wine region and taste some delicious French wines! During this ... Read more
Location: Bordeaux, France
Duration: 4 hours 30 minutes (approx.)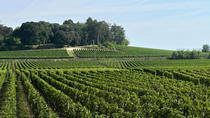 46 Reviews
This day trip from Bordeaux takes you to the UNESCO World Heritage-listed wine region of St-Emilion for a full day of wine tasting. Visit two château wine ... Read more
Location: Bordeaux, France
Duration: 8 hours 30 minutes (approx.)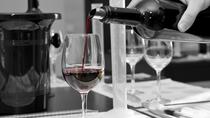 This 2-hour tour will give you the opportunity of discovering Chateau Pape Clément, Grand Cru Classé de Graves winery and vineyards, and creating ... Read more
Location: Pessac, France
Duration: 2 hours (approx.)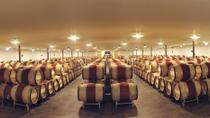 10 Reviews
Spend a leisurely half day exploring wineries and vineyards on a 6-hour tour of the Graves region of Bordeaux, enjoying tastings and learning how to pair wine ... Read more
Location: Bordeaux, France
Duration: 6 hours (approx.)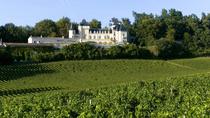 2 Reviews
Instead of just the usual wineries of St-Emilion or Médoc, this wine tour also lets you experience a different side of Bordeaux. Wine taste your way ... Read more
Location: Bordeaux, France
Duration: 9 hours (approx.)