Freedom's the word in Boston. From the Boston Tea Party and the Boston Massacre to the beginning of the American Revolution, this city's steeped in history and lucky for you, it's one of the few cities in the 'Land of the Free' where you can feel free to leave your car at home.
Day 1: Boston Sightseeing
The historic core of Boston begins and radiates outward from Boston Common, and thus it's a great place to orient yourself. Before you get going, though, consider getting a Go Boston Card, which gives you free entry to 70 of Boston's sights, attractions and tours. You can then start your Boston foray by following the Freedom Trail, winding past iconic colonial and Revolutionary sites. Then, to get a more in-depth view of Beantown, jump aboard the Boston Hop-on, Hop-off Trolley Tour - you can hop on and off at any of the 17 centrally located stops as often as you like.
Day 2: Out and About in Boston
From historic walks and ghostly encounters to leisurely cruises by day or night, there are plenty of ways to get out and about in Boston. Explore the exquisite architecture of the city's cosmopolitan Back Bay district or take a guided walk around historic Beacon Hill, an evocative 18th century neighborhood of charming streets, brick sidewalks lined with gas lamps, hidden houses, and parade of doors and doorknockers. For more history, retrace that famous tea party on a walking tour of Boston's waterfront, or meet ghouls and witches on a nocturnal Ghosts and Gravestones walk with a 17th century gravedigger.
Day 3: Day Trips From Boston
Boston is brilliantly positioned for all kinds of day trips, from colonial-era sightseeing to splashing across the water seeking whales, to lounging about in quaint Cape Cod. Start your foray into the Boston area's past with a visit to the historic Plimoth Plantation, a fascinating re-creation of 1620s Plymouth, or relive the 1690s witch trials on a day trip to Salem. Boston's Revolutionary story is complete when you visit Lexington and Concord, and there's more recent history at the fabulously opulent mansions and yachts of wealthy Newport.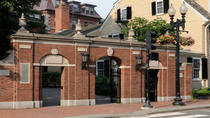 278 Reviews
This fascinating historical day trip from Boston takes you to the famous nearby Massachusetts cities of Cambridge, Lexington and Concord. Journey along the ... Read more
Location: Boston, Massachusetts
Duration: 4 hours 30 minutes (approx.)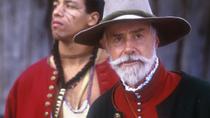 4 Reviews
Take a journey back in time to experience the lives of the Pilgrims and Wampanoag tribe in colonial America. Located in Plymouth, Massachusetts, near Boston, ... Read more
Location: Boston, Massachusetts
Duration: Varies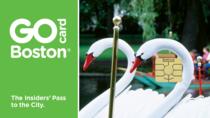 126 Reviews
Explore Boston your own way with the flexible Go Boston Card. Do as much or as little sightseeing as you like, at your own pace while saving precious vacation ... Read more
Location: Boston, Massachusetts
Duration: Varies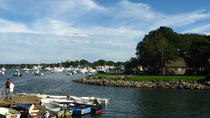 112 Reviews
Journey back in time and see how life was for the Pilgrims and Wampanoag American Indians in the 1600s on this day tour to the Plimoth Plantation, a living ... Read more
Location: Boston, Massachusetts
Duration: 8 hours (approx.)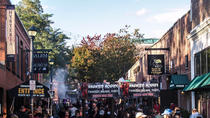 13 Reviews
Experience two of Salem's most fascinating and spooky attractions with this combo tour! Take a guided tour of the Salem Witch Village with a real practicing ... Read more
Location: Boston, Massachusetts
Duration: Flexible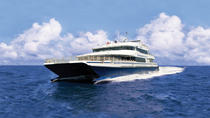 24 Reviews
Whether you're visiting Boston for the first time, or a long time resident looking for a quick and relaxing getaway close to home, this trip around the harbor ... Read more
Location: Boston, Massachusetts
Duration: 90 minutes (approx.)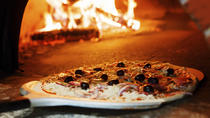 92 Reviews
Treat yourself to some of the best pizza in Boston on this walking food tour. Explore the city's oldest neighborhoods and visit historic sites along the ... Read more
Location: Boston, Massachusetts
Duration: 2 hours (approx.)
59 Reviews
Escape to the lovely coastal city of Newport, Rhode Island, on this day trip that includes both a guided tour and free time. Explore The Breakers mansion, the ... Read more
Location: Boston, Massachusetts
Duration: 10 hours (approx.)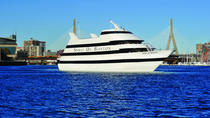 24 Reviews
See Boston's waterfront sights from the deck of a luxury sunset dinner cruise. Enjoy a fabulous fine-dining buffet with a carving station and hit the dance ... Read more
Location: Boston, Massachusetts
Duration: Varies
17 Reviews
A friendly, charismatic wine ambassador leads you to hotspots through Boston's Victorian brownstone-lined, where you'll be welcomed to a reserved table, with ... Read more
Location: Boston, Massachusetts
Duration: 2 hours (approx.)