Long gone are the days when the Puritans and Pilgrims walked the cobbled streets of the small peninsula of what is now bustling Boston. Today, however, the knowledgeable amateur historian need not look far for the footprints of these original settlers of modern-day Beantown. From the Boston Massacre, to the Boston Tea Party, to the definitive battles of the American Revolution, it's little wonder Boston and its surrounding area is known as the 'Cradle of Liberty.'
In June of 1630, John Winthrop – largely considered, if one could be considered at all, to be Boston's founding father – and settlers landed in neighboring Plymouth. Boston developed shortly thereafter as a port town and fishing village and the settlers helped to build what is now famously known as Boston Commons and Cambridge (the first college on American soil, aka Harvard). As Boston grew, it would become the first major port town and economic powerhouse of an early America. Having such a strong influence in the colonies, it is little wonder then when, in 1770, a British attempt to control the colonies prompted a series of historical acts, Boston played a key role: the Boston Massacre, the Boston Tea Party, Paul Revere's famous ride, and the beginning battles of the American Revolutionary War (the battles Lexington and Concord), all occurred here.
Perhaps a visiting historian's best bet to make the most of these Colonial sites in one fell swoop, is to follow the Freedom Trail, a 2.5 mile red path drawn through the streets of Boston, passing by 16 notable sites and full of esoteric American Colonial history. But for the total Boston experience, consider an immersion in the life and times of colonial Boston by transporting yourself back in time to the real thing with a visit to the Massachusetts Plimoth Plantation. This living museum is famous for its realistic depiction of working colonial-era New England, and for its staff who never break character.
Whatever you decide to do, however, it is difficult to avoid it. Colonial Boston is modern Boston almost everywhere you look.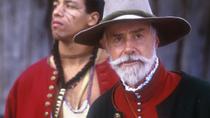 3 Reviews
Take a journey back in time to experience the lives of the Pilgrims and Wampanoag tribe in colonial America. Located in Plymouth, Massachusetts, near Boston, ... Read more
Location: Boston, Massachusetts
Duration: Varies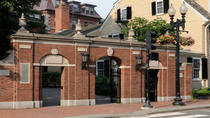 213 Reviews
This fascinating historical day trip from Boston takes you to the famous nearby Massachusetts cities of Cambridge, Lexington and Concord. Journey along the ... Read more
Location: Boston, Massachusetts
Duration: 4 hours 30 minutes (approx.)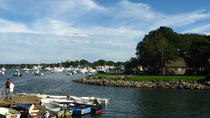 85 Reviews
Journey back in time and see how life was for the Pilgrims and Wampanoag American Indians in the 1600s on this day tour to the Plimoth Plantation, a living ... Read more
Location: Boston, Massachusetts
Duration: 8 hours (approx.)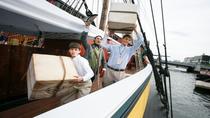 62 Reviews
Step back in time and see how the Boston Tea Party changed American history! This Boston museum details the series of events leading to December 16, 1773, ... Read more
Location: Boston, Massachusetts
Duration: Flexible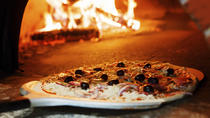 66 Reviews
Treat yourself to some of the best pizza in Boston on this walking food tour. Explore the city's oldest neighborhoods and visit historic sites along the ... Read more
Location: Boston, Massachusetts
Duration: 2 hours (approx.)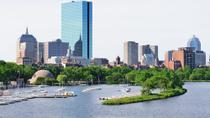 575 Reviews
Experience the very best of Boston in one day on this fully narrated sightseeing tour of the area's major sights. First, journey through the historic towns of ... Read more
Location: Boston, Massachusetts
Duration: 7 hours (approx.)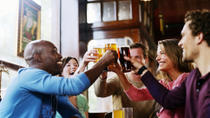 14 Reviews
Raise a pint to the spirits of Samuel Adams, Paul Revere and George Washington as you relive more than 375 years of tavern history in Boston. This informative ... Read more
Location: Boston, Massachusetts
Duration: 3 hours (approx.)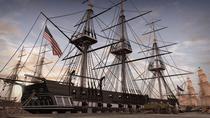 19 Reviews
Visit perhaps the most treasured of all Boston's landmarks, the USS Constitution. This 45 minute fully narrated tour brings you up close and personal with ... Read more
Location: Boston, Massachusetts
Duration: 45 minutes (approx.)