People have their escapes. Many say Hawaii or the Caribbean is for them. But for New Englanders, nothing is closer to the heart or the home, then their Cape Cod. A little slice of peace and tranquility in the otherwise busy and bustling Northeast, Cape Cod has long sat as a peaceful harbor where summertime visitors can come to eat oysters, go sailing, hit nine holes of golf, or simply relax on sugary beaches and remember the finer points of life.
For such a quaint area, you'd expect Cape Cod to be much more isolated than it really is. Departing from Boston, a Fast Ferry can take you to this summertime retreat in only 90 minutes. And whether you're traveling by yourself or with the family in tow, from sailing to simply digging for clams, Cape Cod has something for everybody.
Originally carved out by glaciers millennia ago, Cape Cod never did very well as an agricultural center. Instead, villagers embraced the grassy dunes and slow lifestyle, and turned their sights to making it a bustling fishing and whaling port, much like its neighbor Boston. Today, the whaling industry has turned from catching them to watching them, and most whale watching tours guarantee sightings. Lucky for today's seafood gourmands they still fish, however. The lobster rolls, clam chowder, and (of course) Cod fish define the area as much as the gentle breezes that blow off of Nantucket Sound.
The history buff also will enjoy their own Cape Cod Excursion, which stops in Hyannis Port to visit the JFK memorial and joins in a fully narrated sightseeing harbor cruise, which offers the best possible view of the Kennedy Compound.
So whether your interests lie in soaking up history, eating to your heart's desire, or simply lounging about the beach, you're sure to find your stay in Cape Cod a satisfying and memorable one. It's famous for a reason, after all.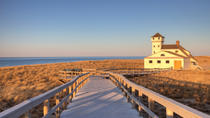 83 Reviews
Autumn is a special time on Cape Cod, so enjoy it to the fullest on this luxury coach tour and scenic sightseeing cruise, affording amazing views of New ... Read more
Location: Boston, Massachusetts
Duration: 9 hours (approx.)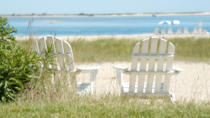 166 Reviews
On this New England summer adventure, escape from Boston for a day and journey to scenic Cape Cod, where sparkling beaches, lighthouses, cottages, ... Read more
Location: Boston, Massachusetts
Duration: 9 hours (approx.)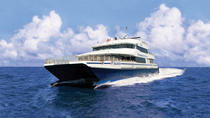 36 Reviews
Situated on the Cape's northern-most tip, Provincetown is known for its art galleries, shopping, restaurants, landmarks, picturesque beaches and more. And, on ... Read more
Location: Boston, Massachusetts
Duration: 90 minutes (approx.)