Stirring the imagination with legends of medieval sieges, bloodthirsty counts, and royal intrigue, Transylvania's Saxon castles are a major draw for visitors to Romania. From crumbling fortresses to elegant estates, here are the region's must-see castles, all accessible by car from Bucharest or Brasov.
Bran Castle
Also known by its nickname, Dracula's Castle, this well-restored medieval haunt seems a fitting residence for Bram Stoker's mythical vampire—though any connection to the real-life Vlad the Impaler is murky. Straddling the border of Transylvania and Wallachia near the village of Bran, the castle's red-roofed towers and delightfully Gothic rooms can be toured independently or with a guide.
Peles Castle
The one-time summer residence of the Romanian royal family, this storybook neo-Renaissance palace tucked into a forest near Sinaia is considered by some to be the most beautiful in the country, and perhaps all of Eastern Europe. Admire lush baroque furnishings and art on a guided tour, and check out nearby Pelisor Castle, a smaller art nouveau manor in the same complex, if you have time.
Rasnov Fortress
Partially in ruins, this imposing hilltop citadel in the foothills of the Carpathian Mountains was built in the 13th century as a refuge from marauding Tartar armies. Learn about medieval warfare and sieges while exploring the crumbling courtyard and ramparts of the walled compound.
Rupea Citadel
Recently renovated by the Romanian government, this fortress near the city of Brasov sits atop one of the country's oldest archaeological sites. The current hilltop citadel dates back to the 14th century and was used as a refuge from invading Turkish and Hungarian armies, plague, and other medieval threats.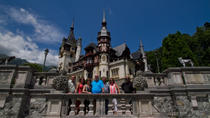 105 Reviews
This is a small group full day tour from Bucharest to Transylvania on a very picturesque route through the Carpathian Mountains allowing you to discover two of ... Read more
Location: Bucharest, Romania
Duration: 12 hours (approx.)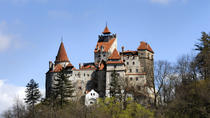 105 Reviews
Discover Bran Castle, known as 'Dracula's Castle,' and Râșnov Fortress on this 4-hour tour from Braşov. Travel to Râșnov to explore its stunning ... Read more
Location: Brasov, Romania
Duration: 4 hours (approx.)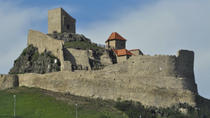 19 Reviews
Step back in time and explore the medieval gems of Romania's rural Transylvania region on this day trip from Brașov, led by an expert guide. After a stop ... Read more
Location: Brasov, Romania
Duration: 9 hours (approx.)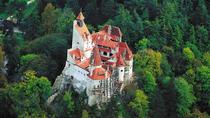 1 Review
Private tour from Brasov to Dracula's Castle (Bran), Sinaia Castle (Peles) and Rasnov Fortress, then back to Brasov. Best sights from Transylvania!
Location: Brașov, Romania
Duration: 11-hour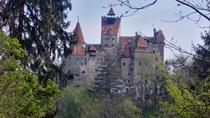 Bran Castle aka Dracula's Castle, Rasnov Fortress and trekking in Piatra Craiului National Park in 2 wonderful days. The tour starts/ends Brasov.
Location: Brașov, Romania
Duration: 2 days (approx.)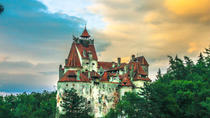 1 Review
The 2-Day Tour of Medieval Transylvania will take you on a journey through Romania's most famous fortresses, landmarks and medieval cities.
Location: Bucharest, Romania
Duration: 2 days (approx.)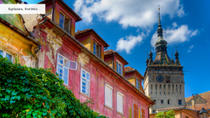 Transylvania is home to some of Europe's best-preserved medieval towns and in the 6-day guided tour of Transylvania Castles you will visit most notably Brasov, ... Read more
Location: Bucharest, Romania
Duration: 6 days (approx.)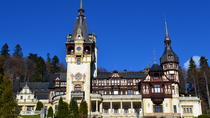 2-Day private tour to discover one of the most beautiful castles from Europe: Peles Castle. Also, you will see Bran Castle made famous by the Dracula novel. ... Read more
Location: Bucharest, Romania
Duration: 2 days (approx.)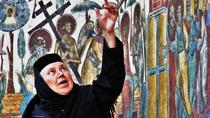 Our country has 27 UNESCO World Heritage objectives. Another 14 are in the process of analysis, expecting to be included in the World Heritage. Medieval ... Read more
Location: Bucharest, Romania
Duration: Flexible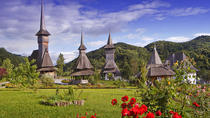 1 Review
Get a taste of Romania in an 8-day adventure to its hottest touristic attractions. Your Romanian experience begins with a city tour of Bucharest , and then ... Read more
Location: Bucharest, Romania
Duration: 8 days (approx.)