Cable Beach
A brilliant 14 mi (22 km) of unspoiled white sand and turquoise waters, Cable Beach is a sun-lover's paradise. Even during the busiest time of year ('the dry' – May through to November) it is guaranteed that you will find a secluded spot to lay ...
Tours & Tickets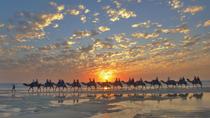 24 Reviews
See the sights of Broome, the star of Western Australia's Kimberley region, on a comprehensive half-day tour. The tour takes you to Broome's Chinatown and ... Read more
Location: Broome, Australia
Duration: 6 hours (approx.)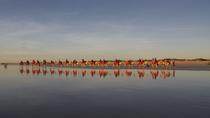 2 Reviews
Join an icon of Broome for a leisurely ride along Cable Beach. These award winning tours guarantee an unforgettable experience and memories to last a lifetime.
Location: Broome, Australia
Duration: 60 minutes (approx.)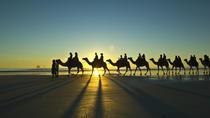 1 Review
A great afternoon tour taking in the highlights of Broome, providing an insight into the heritage of this charming town and colorful alfresco lifestyle.
Location: Broome, Australia
Duration: 6 hours (approx.)
1 Review
Explore the Kimbolton Ranges, witness the natural phenomenon of the Horizontal Falls, enjoy the beauty of the stunning thousand islands of the Buccaneer ... Read more
Location: Broome, Australia
Duration: 9 hours (approx.)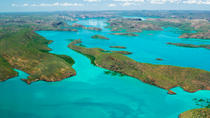 1 Review
Experience the best of what the West Kimberley has to offer in one day. You will encounter gorges, waterfalls, remote islands, ancient reef systems, a historic ... Read more
Location: Broome, Australia
Duration: 4 hours 30 minutes (approx.)
Explore the ancient Kimbolton Ranges, witness the natural phenomenon of the unique Horizontal Waterfalls, enjoy the beauty of the stunning thousand islands of ... Read more
Location: Broome, Australia
Duration: 4 hours 30 minutes (approx.)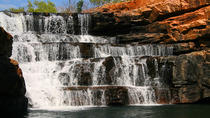 1 Review
Experience the best of what the west Kimberley has to offer in one day. You will encounter gorges, waterfalls, remote islands, ancient reef systems, a historic ... Read more
Location: Broome, Australia
Duration: 11 hours (approx.)