The city of choice for Eurocrats, Brussels is sumptuous, historic and luxuriously cozy. With artistry richer than chocolate, architecture as graceful as its cuisine and diversity frothier than the beer, Brussels is an heirloom of northern culture at its best.
Day 1: Museums, Sightseeing and Culture
Discover the heart of medieval Brussels in the magnificent Grand Place, with its world-famous Market Square, and learn the history of the quaint Guild Houses. The City Hall is a masterpiece of Gothic civil architecture, and the Museum of the City of Brussels is registered along with the Grand-Place as a UNESCO World Heritage site.
The Royal Museum of Fine Arts features Bruegel, Van Dyck, Rembrandt, Reubens & Hieronymus Bosch. Designed by Victor Horta, the Palais des Beaux-Arts (BOZAR) contemporary art museum & concert venue features graceful curves and a wonderful art and design shop.
Take a Surrealist journey through Brussels with the new Magritte Museum. Cinematek Film Museum screens several classic films daily. Victor Horta house was home to Belgium's leading Art Nouveau architect, and in another Horta building, the Musical Instrument Museum has fabulous views from the sixth floor café terrace.
See beautiful St. Michael's Cathedral, the Royal Residence, the Palace of Justice, the Royal Palace and the Houses of Parliament. Visit the centre of the European Union with the imposing EU buildings of the European Commission, European Parliament and the Council of Ministers.
Day 2: Shopping, Parks and Attractions
Dansaert is the design center of downtown Brussels and Boulevard de Waterloo & Louise are the high-end for serious luxury shopping. Buy the coolest Belgian and international designers along Rue Antoine Dansaert, along with great vintage finds. Drop by superbly renovated Beursschouwburg cultural center and drink in style on the Bourse. Place du Sablon, the antiques district has a fantastic market on weekends, alongside the spectacularly decadent stores of chocolate makers Pierre Marcolini, Wittamer and Neuhaus.
Discover the Botanical Gardens with magnificent greenhouses and a fabulous terrace cafe, or take a stroll through the Parc de Bruxelles, the green lung in the heart of the city.
The Atomium is a cult monument, built for the 1958 International Exhibition – make sure you go inside the atom. Also visit the Planetarium, experience the kitsch wonder of the Mini-Europe theme park, the Chinese Pavilion, and the Japanese Tower built in 1905 and featuring marvelous porcelain collections.
Day 3: Day Trips from Brussels

Discover two of Flanders' special gems on a full day trip to Ghent and Bruges. Spend an afternoon in Antwerp, Belgium's second largest city and Europe's largest harbor. Discover the world of Sir Peter Paul Rubens and see the sparkling stones in the world's diamond center.
Holland is only a stone's throw away, so don't miss the chance to visit Amsterdam on a comprehensive day trip from Brussels.
See two countries in one day, with a journey through the the picturesque rolling hills of the Ardennes to explore Luxembourg and the picturesque Meuse Valley.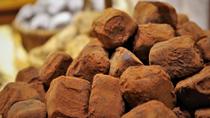 513 Reviews
Explore Brussels on a 4-hour guided walking tour with a twist as you following the trail of the city's top chocolate shops. Your guide will point out the major ... Read more
Location: Brussels, Belgium
Duration: 4 hours (approx.)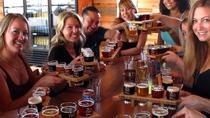 419 Reviews
Take this Brussels beer-tasting tour to discover why Belgium is so famous for its mouth-watering beers! No country in the world boasts a brewing tradition as ... Read more
Location: Brussels, Belgium
Duration: 4 hours (approx.)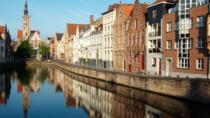 105 Reviews
This Brussels Super Saver combines three popular tours at one discounted price for you to enjoy over two full days! Spend the first day on a half-day city ... Read more
Location: Brussels, Belgium
Duration: 2 days (approx.)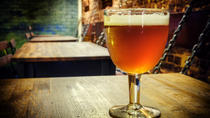 78 Reviews
Taste why Belgium has received worldwide acclaim for its craft beer on this 2.5-hour guided tasting tour in Brussels. Your guide will fill you in on how to ... Read more
Location: Brussels, Belgium
Duration: 2 hours 30 minutes (approx.)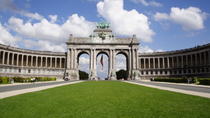 418 Reviews
Choose between a morning or afternoon guided coach tour and get better acquainted with Brussels. See the world-famous market square, glance at the ... Read more
Location: Brussels, Belgium
Duration: 2.5 to 3 hours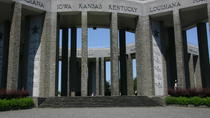 12 Reviews
Learn all about the Battle of the Bulge -- the massive surprise German offensive near the end of World War II -- on this moving and enlightening private tour ... Read more
Location: Brussels, Belgium
Duration: 12 hours (approx.)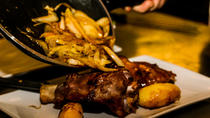 56 Reviews
Discover Brussels, the gourmet city, by night on this fantastic three hour, small-group, foodie walking tour! Visit Brussels' tastiest restaurants, ... Read more
Location: Brussels, Belgium
Duration: 3 hours (approx.)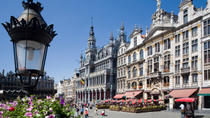 42 Reviews
Pay less and get more with this Brussels Super Saver, which combines two popular tours into one full day of sightseeing. Make the most of your time in Belgium ... Read more
Location: Brussels, Belgium
Duration: 9 hours (approx.)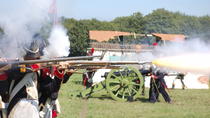 22 Reviews
Get an inside look at one of the most significant battles in European history on this private half-day tour from Brussels to Waterloo, site of the legendary ... Read more
Location: Brussels, Belgium
Duration: 4.5 hours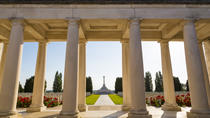 2 Reviews
Gain insight into Canada's role in World War I on this full-day private tour from Brussels to the Canadian battlefields, memorials and cemeteries straddling ... Read more
Location: Brussels, Belgium
Duration: 13 hours 30 minutes (approx.)