Belgium's thriving second city is the hub of funky designers and diamond traders; Antwerp's historic center reveals wonderful cobbled squares lined with gabled medieval buildings and magnificent churches while the city also boasts Europe's largest harbor in which the River Schelde meets the North Sea.

Antwerp is easily accessible just 45 minutes north of Brussels and makes the perfect day trip, so grab the chance to take a guided tour to explore the city's many secrets.

Many of Antwerp's foremost sights lie in the pedestrianized old city; at its heart lies Grote Markt, an awesome cobbled space dominated by the city hall and wonderfully ornate gabled guild houses. Nearby the ornate Butchers Hall was built during Antwerp's 16th-century Golden Age, when it was one of the largest cities in Europe; today it houses the City Sounds Museum.

The elaborate Cathedral of Notre Dame is one of the finest examples of Gothic building in Europe and its spire dominates the cityscape; it's famous for its vast stained-glass windows and for three massive paintings by Peter Paul Rubens. See more of his works at the Rubens Museum nearby; Rubens also had a hand in the design of the fancy Baroque church of Carolus Borromeus. On the riverside stands the castle of t'Steen, the oldest building in the city and all that survives of the original medieval town.

A smattering of museums showcase fine art, printing and sculpture but Antwerp's major new collection is found down by the harborside. The innovative, red-brick Museum Aan de Stroom (MAS), which has a great ninth-story terrace for lunching and admiring the dockside views plus five levels of displays showcasing the city's history, maritime trading and Flemish folklore. There's also an informative exhibit celebrating Antwerp's position as the world's premier diamond trading city.

Antwerp's gastro scene is thumping, with culinary delights ranging from pickled herring stands in the street to Michelin-starred restaurants. The shopping is equally diverse, from on-trend clothes designers to top-end delis and vibrant markets. And of course if you're after a sparkling diamond, this is the place to buy.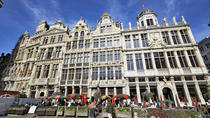 1 Review
Explore the highlights of Brussels and Antwerp on this private, 9-hour tour with an informative guide. Traveling by air-conditioned vehicle and on foot, you'll ... Read more
Location: Brussels, Belgium
Duration: 9 hours (approx.)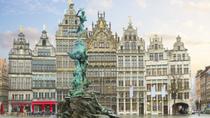 176 Reviews
Wander ancient cobblestone streets and discover centuries of Belgian history round every corner on this 5.5-hour tour of Antwerp from Brussels. Visit top city ... Read more
Location: Brussels, Belgium
Duration: 5 hours 30 minutes (approx.)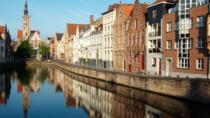 105 Reviews
This Brussels Super Saver combines three popular tours at one discounted price for you to enjoy over two full days! Spend the first day on a half-day city ... Read more
Location: Brussels, Belgium
Duration: 2 days (approx.)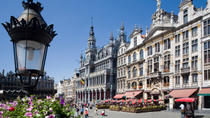 42 Reviews
Pay less and get more with this Brussels Super Saver, which combines two popular tours into one full day of sightseeing. Make the most of your time in Belgium ... Read more
Location: Brussels, Belgium
Duration: 9 hours (approx.)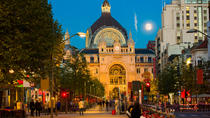 Explore Antwerp, home of diamonds, baroque art and beautiful architecture, on a guided day trip from Brussels. Led by a private guide, the experience includes ... Read more
Location: Brussels, Belgium
Duration: 6 hours (approx.)