Hungary produces quality wines from 22 wine-growing regions and is now challenging France in the wine-producing stakes, with quality vintages that rival the reds of Bordeaux, aided by the perfect growing conditions of volcanic soil and hot, dry summers and falls. Of these, the deliciously honied white dessert wines from Tokaj and full-blooded Eger reds, both produced north of Budapest, are world famous but there are many other names worthy of attention, particularly the outstanding reds produced at Villány and Szekszárd in the south of Hungary.

Grapes have been grown in Hungary since Roman times and the country was already well known as a wine producer in the Middle Ages. The entire industry suffered under Communism, when quality was sacrificed for quantity but today winemakers are experimenting with new blends and grapes with phenomenal success.

You can hardly move in Budapest for restaurants and bars selling mediocre wines, so play it safe and call in the experts; take a hugely popular wine-tasting tour led by connoisseurs to acquaint yourself with Hungarian vintages. You'll get to visit a traditional bar and taste six different wines, of which one will be Tokaj. As you sip, the supply of Hungarian snacks comes thick and fast, as does background detail on the various bottles and vineyards.

If you have also healthy interest in local foods, combine your wine-tasting experience with a visit to Budapest's main food market followed by a traditional goulash lunch in a handpicked restaurant way off the tourist radar.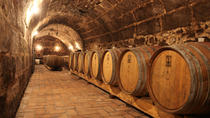 161 Reviews
Savor some of Hungary's delicious wines on this 4-5-hour wine tasting and dinner experience in the Etyek wine region. Leave Budapest in the morning or in the ... Read more
Location: Budapest, Hungary
Duration: 4 hours (approx.)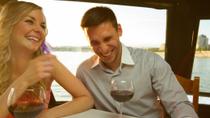 36 Reviews
Combine the riverside sights of Budapest with wine tastings on this relaxing 2 hour early evening cruise! Sail along the Danube and watch the landmarks as you ... Read more
Location: Budapest, Hungary
Duration: 2 hours (approx.)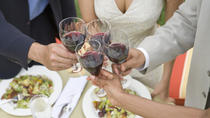 12 Reviews
Indulge your passion for wine and either chocolate or cheese on a 5-hour tour from Budapest. Choose a morning or afternoon tour that starts with chocolate or ... Read more
Location: Budapest, Hungary
Duration: 5 hours (approx.)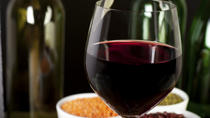 6 Reviews
Need to get from Vienna to Budapest or vice versa? Revel in the journey with this one-way transfer in either direction. Traveling by minivan, enjoy a pickup ... Read more
Location: Budapest, Hungary
Duration: 10 hours (approx.)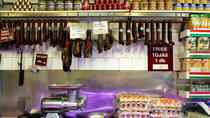 112 Reviews
Discover and experience the traditional ingredients of Hungarian cuisine on our classical walking tour! Explore the traditional ingredients of Hungarian ... Read more
Location: Budapest, Hungary
Duration: 4 hours (approx.)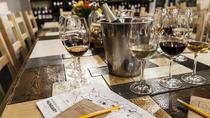 1 Review
Enjoy Hungarian wine, cheese, and charcuterie on this 1.5-hour tasting experience in Budapest. Led by a professional sommelier, get an annotated tasting ... Read more
Location: Budapest, Hungary
Duration: 90 minutes (approx.)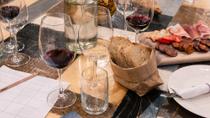 6 Reviews
Delve into the delicious, underrated world of Hungarian wine on this 2-hour evening wine tasting in Budapest, with an expert sommelier-guide. Head to a cozy ... Read more
Location: Budapest, Hungary
Duration: 2 hours (approx.)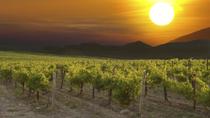 Discover Hungary's famous Eger wine region, known for its 'Bull's Blood' (Egri Bikavér) reds, on this small-group day trip from Budapest. With an expert ... Read more
Location: Budapest, Hungary
Duration: 10 hours (approx.)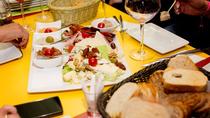 5 Reviews
Budapest through wine-colored glasses? Yes, please. You'll want to raise a glass of Hungarian wine and salute the city and this tour after spending a few hours ... Read more
Location: Budapest, Hungary
Duration: 2 hours 30 minutes (approx.)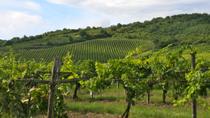 Immerse yourself in the viticulture of Hungary's beautiful Tokaj region on this day trip from Budapest. Traveling by minivan, head into this picturesque area, ... Read more
Location: Budapest, Hungary
Duration: 10 hours (approx.)