Buenos Aires is a huge, sprawling city, but most areas of interest are in the compact and foot-friendly downtown. The locals call themselves porteños, celebrating the fact that Buenos Aires is a port city, born on the banks of the Rio de la Plata. Elegant and stylish, with a good-sized dollop of European ambiance, you can feel the passion in this busy city where the culture, nightlife, food and drink come with an eminently affordable price tag.
Day 1: B.A. from A to B
Greet the day in El Microcentro, the 19th century city center, where proud porteños parade along Avenida Florida. Follow your nose to the neoclassical Metropolitan Cathedral, or join a walking tour for a central B.A. overview. See what opera or ballet is showing at the elaborately gilded Teatro Colon theater, pay your respects to Eva Peron at the Recoleta Cemetery, and see what's shaking in the gelati-hued enclave of La Boca.
Day 2: Perfect Parrillas
The cowboys and steers of the Pampas have given Argentina a reputation for superior grilled meat, so unless you're a vegetarian don't leave the city without sampling the steak for yourself. The steakhouses are known as parrillas, and you can expect a good-sized serving of friendly atmosphere with your plate-sized portion of beef. Check out Cabana Las Lilas for a truly meaty celebration, La Estancia for traditional decor or El Desnivel for home-spun hospitality. And if you are a vegetarian, head to Cafe Tortoni for coffee and cake in the sophisticated ambiance of BA's most famous traditional cafe.
Day 3: B.A. Day Trips
For a quick getaway on the city's edge, jump aboard the Tren de la Costa train to Tigre for a spot of boating on the Parana River delta. It's easy to stay put and while away the day in Tigre, a lovely port town with retro architecture, a crafts market, naval museum and plenty of antique shops and restaurants. If you fancy heading across the border to Uruguay, the cute colonial town of Colonia del Sacramento is only a 3.5-hour boat ride away from Tigre.
72 Reviews
See some of northern Buenos Aires' best-known districts – Recoleta, Puerto Madero and Palermo – on a fun and entertaining bike tour. With a knowledgeable ... Read more
Location: Buenos Aires, Argentina
Duration: 3 hours 30 minutes (approx.)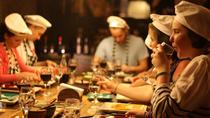 147 Reviews
Come join us on a mouthwatering journey of Argentina's culinary highlights with Buenos Aires' most fun and interactive dining experience. Add some flare to ... Read more
Location: Buenos Aires, Argentina
Duration: 2 hours 30 minutes (approx.)
64 Reviews
Explore Buenos Aires' well-known neighborhoods in and around the city center and the Rio de la Plata on a fun-filled bike tour. With a knowledgeable guide, ... Read more
Location: Buenos Aires, Argentina
Duration: 3 hours (approx.)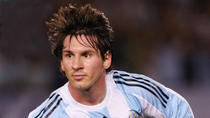 12 Reviews
Revel in the excitement of a live 'fútbol' (soccer) match in Buenos Aires! Depending on which game you go to, visit El Monumental Stadium or La Bombonera ... Read more
Location: Buenos Aires, Argentina
Duration: 5 hours (approx.)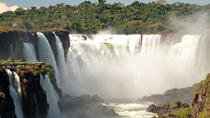 6 Reviews
Visit Iguassu Falls on this multi-day tour! On this 4-day tour, see the famous falls from both the Brazilian and Argentinian sides with your professional, ... Read more
Location: Foz do Iguaçu, Brazil
Duration: 4 days (approx.)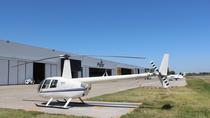 See Buenos Aires from up above in a private helicopter ride! Get a different perspective of this beautiful city on a 30-minute helicopter tour. See the sights ... Read more
Location: Buenos Aires, Argentina
Duration: 30 minutes (approx.)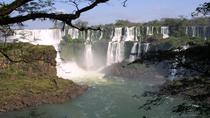 10 Reviews
This 4-day, comprehensive tour to Iguazu Falls from Buenos Aires is full of adventure and natural beauty! Visit both the Argentinian and Brazilian sides of ... Read more
Location: Buenos Aires, Argentina
Duration: 4 days (approx.)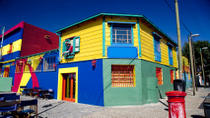 373 Reviews
Discover Buenos Aires' must-see sights on this 3-hour sightseeing coach tour. You'll hit all the top attractions and neighborhoods, including Plaza de Mayo, ... Read more
Location: Buenos Aires, Argentina
Duration: 3 hours (approx.)
69 Reviews
Experience the highlights of Buenos Aires with a Super Saver that combines a three-hour city sightseeing tour with the best evening entertainment. Embark on a ... Read more
Location: Buenos Aires, Argentina
Duration: 7 hours (approx.)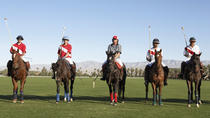 11 Reviews
Immerse yourself in the sport of polo on a full-day tour in the Argentinian countryside. Travel from Buenos Aires with a friendly guide to a posh country club, ... Read more
Location: Buenos Aires, Argentina
Duration: 9 hours (approx.)