A heady blend of Spanish and African traditions, the tango developed in the brothels and communal backstreets of Buenos Aires' poorer port districts in the 1880s. As an art form, the tango reached a climax in the first decades of the 20th century when the language of the streets formed the poetic lyrics of tango. This blend of tragedy and passion was fused in the love songs of famed tango singer Carols Gardel. Today, the tango has UNESCO World Heritage status, part of the world's 'intangible cultural heritage.'
The tango spread from Argentina to Uruguay and Europe, but Buenos Aires remains its traditional home. Tango shows and culture are a huge draw card for visitors to the city, culminating each year with the celebrations of Tango Day on December 11.
Tango lessons are a great way to meet people in Buenos Aires, organized for individuals, couples or groups. The keys to getting to grips with tango are posture and balance, nailing the art of 'walking' to music, and learning the steps.
In Buenos Aires, a tango club is called a milonga, complete with a live orchestra and dance floor. You don't need to look far to find a local tango club in Buenos Aires, and there are several clubs specially set up for tourists where you can watch the tango, dine and imbibe, then learn to tango.
Good milonga clubs to check out include Tango Ideal, Rouge Tango, Sin Rumbo and Club Gricel. For tango shows, try
Tango Porteño
, Taconeando, Señor Tango and
Rojo Tango
.
If you'd like to learn more about the history of the tango, visit the Museo Vivo del Tango, with exhibits dedicated to the stars of tango like Carlos Gardel. You can visit the home of this legendary tango star at Jean Jaures 735 in the quarter of the city called Abasto. La Botica del Angel is another good museum to visit, with costumes and classes.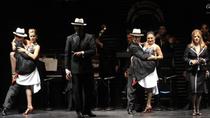 14 Reviews
Lightning-quick feet and furious with passion — some of the best tango dancers in town will steal your breath away during La Ventana, a show not to be missed. ... Read more
Location: Buenos Aires, Argentina
Duration: 3 hours or 4.5 hours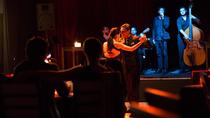 7 Reviews
Sit so close to the dancers that you can practically feel the heat during this intimate tango show at an Almagro venue limited to only 20 people. Most Buenos ... Read more
Location: Buenos Aires, Argentina
Duration: 3 hours (approx.)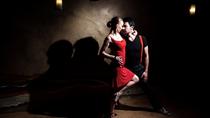 3 Reviews
If you're looking for an authentic Tango cultural experience in the splendor of a decadent yet refined ambience, look no further than Tango Rojo at the cabaret ... Read more
Location: Buenos Aires, Argentina
Duration: 3 hours (approx.)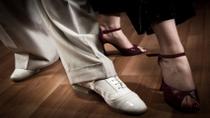 1 Review
When you're in Buenos Aires, don't miss the chance to learn the Argentine tango with a private dance lesson! In just 90 minutes, you'll get a feel for the ... Read more
Location: Buenos Aires, Argentina
Duration: 90 minutes (approx.)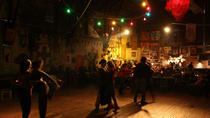 1 Review
Immerse yourself in the world of tango on this 3.5-hour tour and enjoy a quintessential Buenos Aires experience. Start enjoying an afternoon snack at the ... Read more
Location: Buenos Aires, Argentina
Duration: 3 hours 30 minutes (approx.)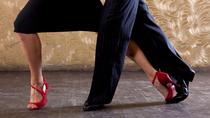 102 Reviews
Take part in a can't-miss Buenos Aires tradition – a night out at the tango! This dinner and show experience combines a three-course dinner with the exciting ... Read more
Location: Buenos Aires, Argentina
Duration: 4 hours (approx.)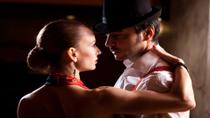 53 Reviews
Enjoy a night out in Buenos Aires at Piazzolla Tango! Located in the historic Guemes Gallery, Piazzolla Tango is a unique and entertaining show filled with ... Read more
Location: Buenos Aires, Argentina
Duration: 4 hours (approx.)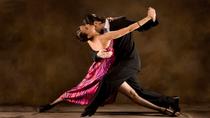 24 Reviews
This 4.5 hour evening tour allows you to mingle with the local crowds at the best "milongas" in town! At these Buenos Aires dance halls, you'll ... Read more
Location: Buenos Aires, Argentina
Duration: 4 hours 30 minutes (approx.)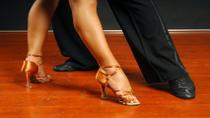 13 Reviews
You can't fully experience Buenos Aires, the city where the tango originated, without enjoying a live tango show! During this fantastic night out, enjoy a ... Read more
Location: Buenos Aires, Argentina
Duration: 4 hours (approx.)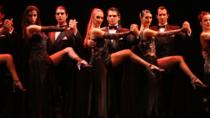 12 Reviews
Settle in for a night of top-notch tango in the refined theater of Esquina Carlos Gardel, located in a corner of Buenos Aires where Carlos Gardel and other ... Read more
Location: Buenos Aires, Argentina
Duration: 3 hours or 5 hours